Aminath Salah – Keeping It Real
"It's a continuous learning process. The moment you stop learning, you stop growing." - Anth
Remember all those travel plans you were making? They are probably collecting dust in a folder hidden somewhere you can't find any more. But the feelings of wanderlust that overcomes you when you come across a picture of your dream destination is still exhilarating, isn't it? For Anth, the excitement is as fresh as when she was a teenager. Her passions have led to her leading one of the most successful travel companies in Maldives.
Aminath Salah is the CEO of Voyages Maldives, one of the oldest travel companies in the country. She has been involved with Voyages Maldives and its sister company, Seagull Group since 1996. Part of the reasons why she wanted to work initially after leaving school was to earn and save for her travels.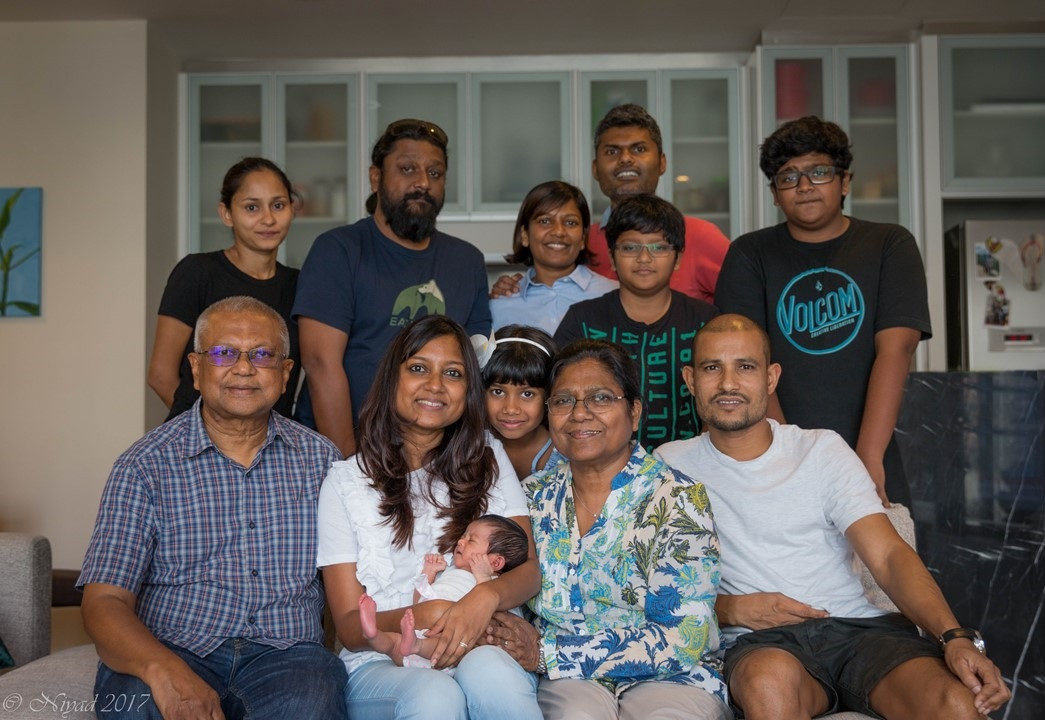 Anth grew up in Male'. After completing her GCSE schooling, she was sent to boarding school in Australia to complete her senior years. Anth vividly remembers telling her parents, 'Don't ever send anyone to boarding school, EVER!' on the last day of school. Wow, how hard could it have been? Looking back, she thinks very differently of it now.
A lot of us grow up in closed families with so much help. We don't have to really think about having our 'problems' taken care of; someone is usually around to help out. Boarding school was the deep end of the pool for Anth. She had to learn to take care of herself solely on her own, make new friends, become a responsible young woman. In other words, it was a vital building block in shaping a lot about who she is today. Anth is so grateful for the experience that in fact, she wouldn't even mind putting her daughter in a boarding school at some stage of her life.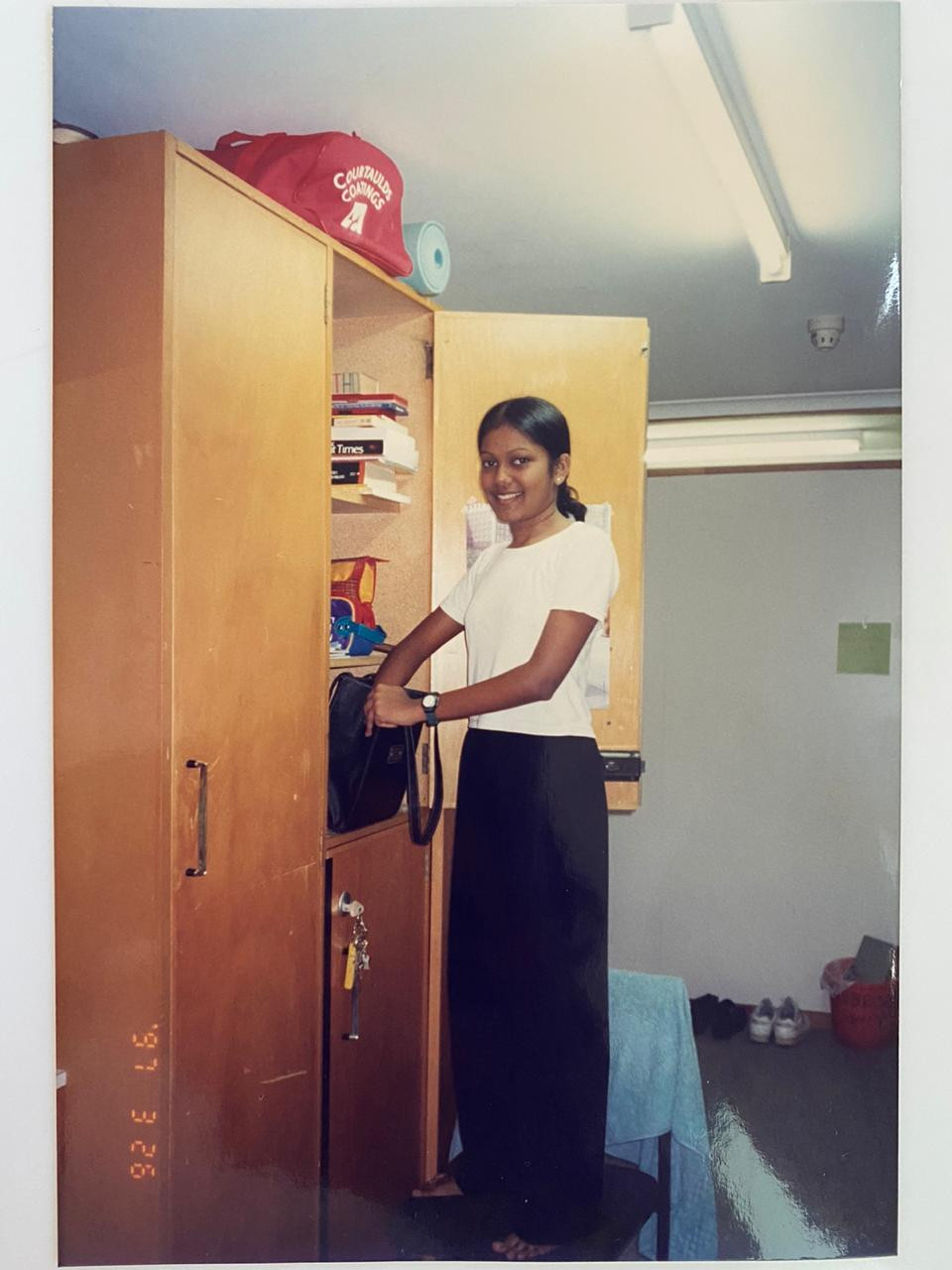 Growing up, Anth never saw herself as a Businesswoman. Interestingly, she aspired to be a Marine Biologist. She fell in love with dolphins during her island-hopping trips and imagined spending her lifetime playing and working with them. She majored in Science in school and had career guidance in a manner that would help her move ahead in the path of her passion. The path took a U-turn after a discussion Anth had with her father.
Her father suggested Anth to get work experience in some other areas too, explore her options. She spent her school holidays in the Maldives interning at Voyages Maldives and Seagull Group. From the two months of summer break, one month would be spent working so she would earn and save to spend on her holiday. It also happens so that most of her girlfriends' birthdays fell on the year-end. Thus, working was a means of income to get gifts for friends in Maldives and also for her Aussie friends when she goes back.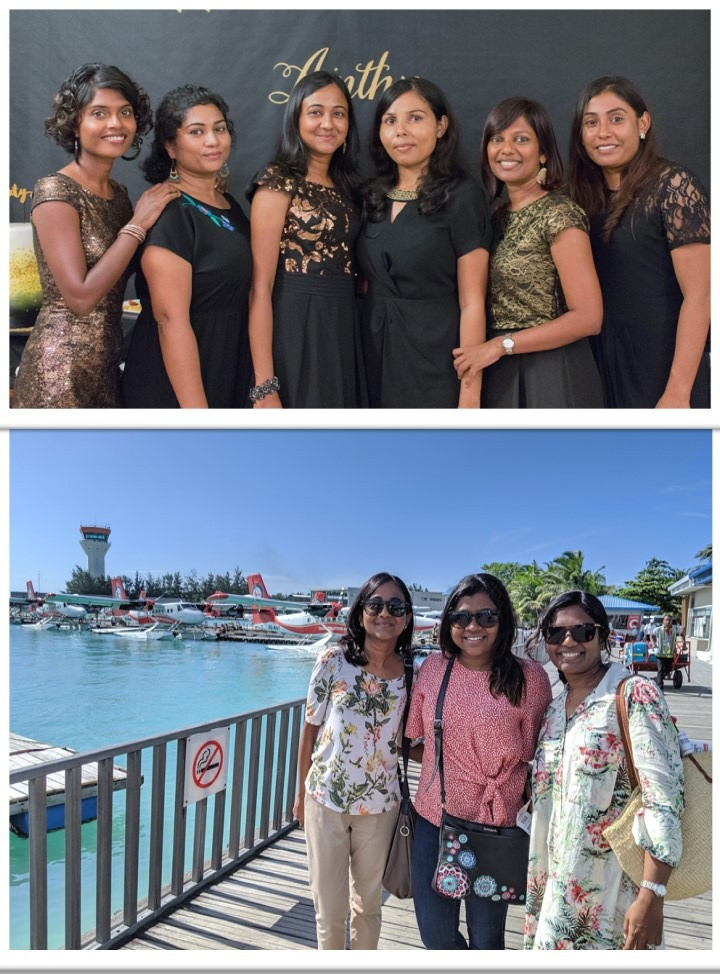 "I can count on my girlfriends for anything, anytime." - Anth
Since they were 8 years old, Anth and her girlfriends have been inseparable. The 7 of them have stayed together through many ups and downs in their lives. From high school to university, from living away from each other for years to marriages, divorces and career growth, the circle has stuck together like glue. Every one of them is doing exceptionally well in their own fields and it gives Anth insight into different aspects of life.
A bigger part of Anth's circle is her siblings. Her brother and sister have been endless support and encouragement in all her life. Anth still sees her younger sister as a baby even though she has grown up to become a successful entrepreneur herself. In every step of the way, Anth's family has got her back.
Anth started getting interested in her work with Voyages as the days passed. The travel company has an unrivaled reputation in the market as one of the leading safari operators in the Maldives. She worked in all the different departments of both Voyages and its sister company Seagull Group. In order to pursue her new found interest, she took up further studies back in Australia.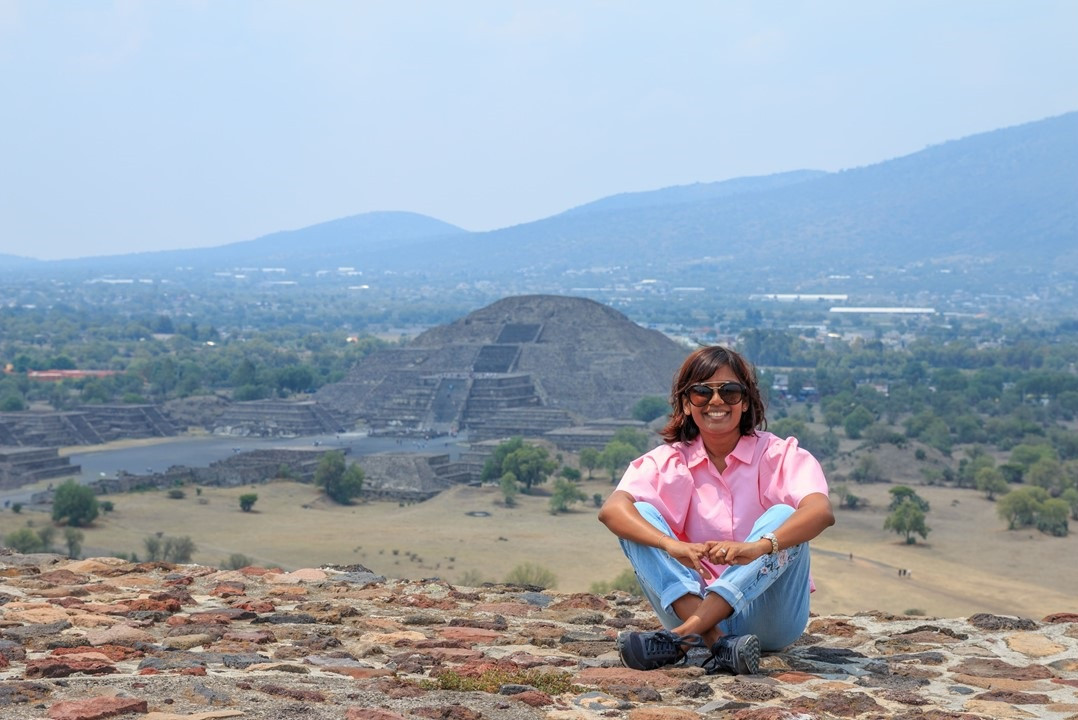 At this point in time, Anth was in a rebellious phase of her life just like any of us. She felt like someone with plenty of freedom who didn't know what to do with the new found liberty. Against tons of advice from her parents, she insisted on joining the university where her brother was going and ended up performing poorly at her studies. Turns out, it was a bad year for Anth.
It was her mother who influenced her back to reality. She put her foot down on making Anth get her act together. Her parents put forward all the necessary information she needed to make a decision herself. And it was hers to make and own up to. Anth says that this was the best privilege she received back then.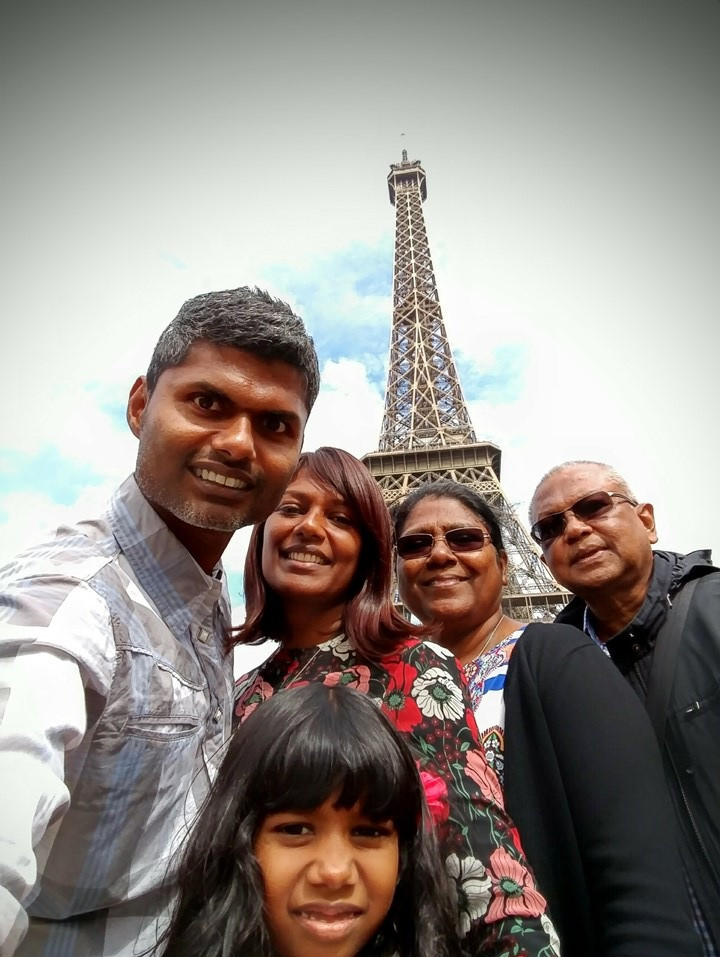 A lot of us think that our parents know nothing about us. Their interference in our lives frustrate us. On the other hand, there are many among us who believe that we have to only do precisely as we are told. It's the 21st century and everything is out on the internet, available right at our fingertips. We have to become conscious of the fact that when we are old enough, it is our responsibility to weigh in the pros and cons of any situation and make the decision moving ahead. Anth knew that rather than throwing blame around for her choices, it was all on her.
Anth finally came to Brisbane and enrolled in Queensland University of Technology. She completed her Bachelor's Degree in Business with a major in Management and Marketing. In 2002, Anth officially joined Voyages Maldives as a Marketing Executive. She was also contributing to Seagull Group in the same position.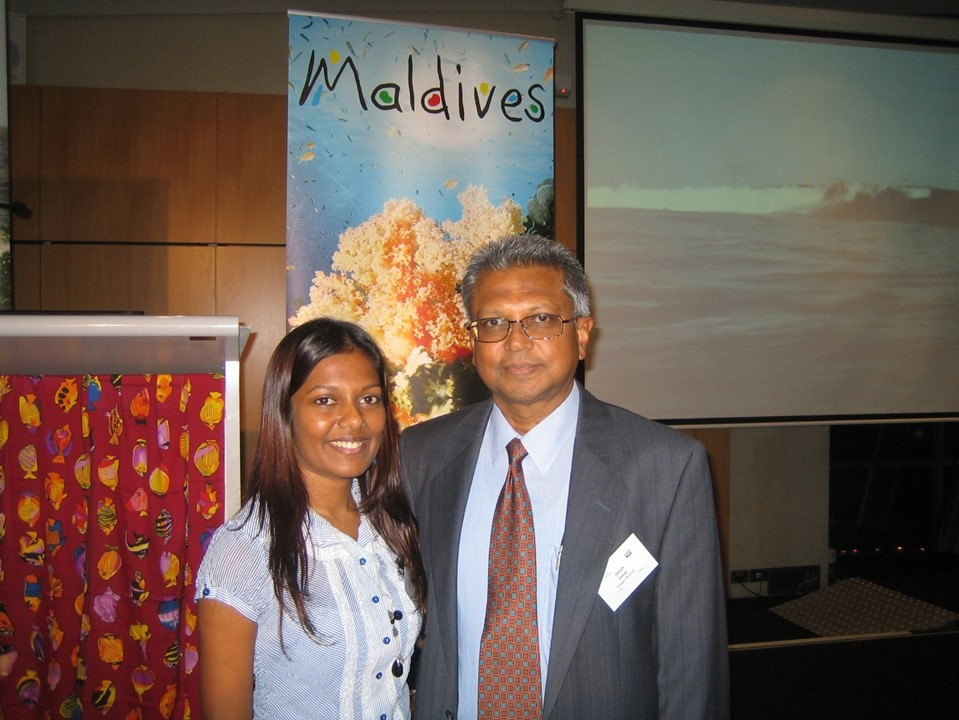 To Anth's surprise, things were different in the real world. She didn't know everything just because she had a Degree like she thought. She was not entitled to have an authoritarian position just because of her qualifications either. Her father told her exactly what she needed to hear. His sentiments were, an educational qualification is good, but when it comes to working in the field, there is a lot more work to do. Education is important for the small details and specialization required to climb up the ladder. Dealing with people, however, is no walk in the park. You have to train yourself to understand work ethic and find a balance between your education and practice.
"You may think you know it all, but there is always something new to learn." - Anth
Anth quickly learnt that there are no shortcuts to success at all. One has to continuously prove themselves and never stop learning. Her true calling was as a marketeer. She left for her Master's Degree in Business back to Brisbane in 2005. This time was unlike all other times she started studying. Anth was focused and knew what she wanted to get out of her course. At the time, Steve Jobs was a sought-after inspiration and he too was only focused on getting what he wanted. The drive she had made a huge difference in the results. She wasn't just scraping through and managing like for her Bachelor's, trying to finish assignments on time. Her aim was to be on top of her game.
"When you are focused on a certain goal, the difference shows." - Anth
Anth graduated with High Distinction and a placement on the Dean's List, an achievement she is very proud of. Since her return in 2006 to the team as the Marketing Manager, she has been working with Voyages Maldives. Fast forward to today, nearly 15 years with the business, Anth is the CEO of the company. The journey was not a given. She too faced challenges along the way, mostly which was pressure she put on herself to grow out of her father's shadow.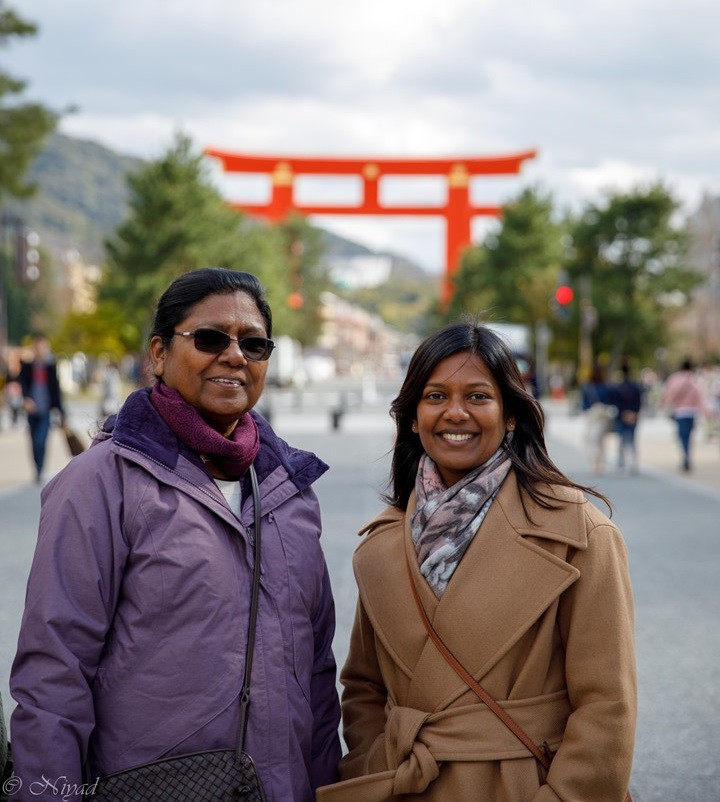 Salah Shihab is the pioneer of Voyages Maldives and its sister company Seagull Group. The company has been leading the industry for over four decades and a number of its key team players joined the company right after school same as Anth did. Their tremendous amount of hard work and dedication contributed to developing the business into a statement brand. Some members of the Voyages team have been part of the family for almost as long as the company has been in existence. All of them looked at Anth as the daughter of the Director, and for Anth, living up to the expectations was inevitable.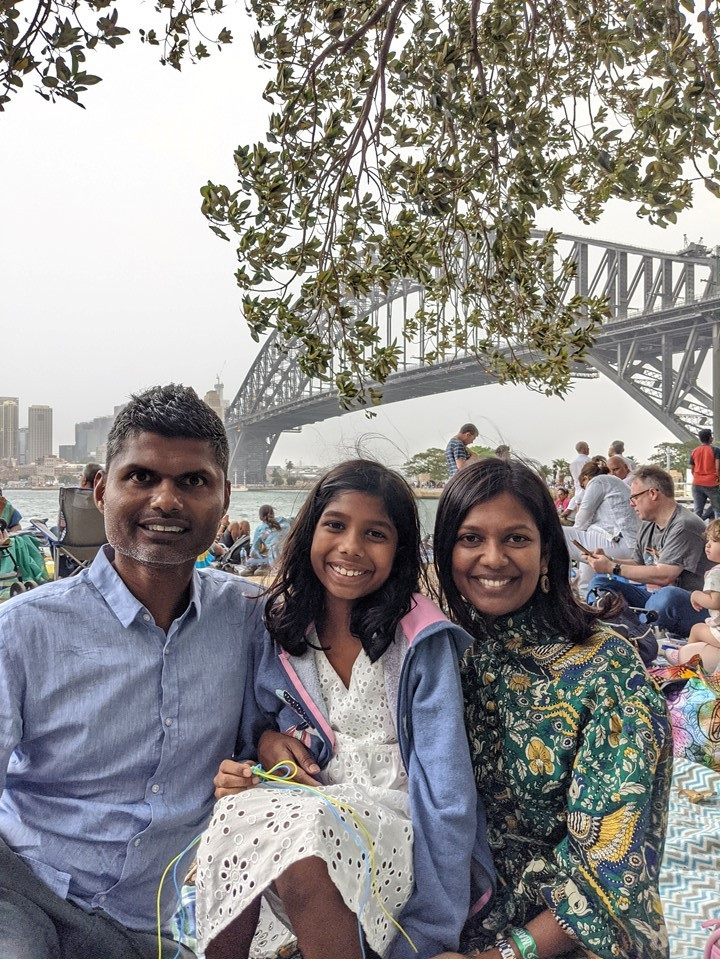 "I needed to show them that just because I'm a Mom doesn't mean I can't do my job well." - Anth
Balancing work and life became a struggle for Anth when she became a mom to her beautiful daughter, Malaika. Now that she has had almost 10 years of practice, things are much easier to manage. Contradicting to what society says about new mothers, Anth did not believe that having a baby stopped her from giving a 110% commitment to work. Just because she was a mother, it did not mean that she had to be stuck in the same level without progressing. Instead, Anth was more determined to prove that she was still the work-driven leader her team needed her to be.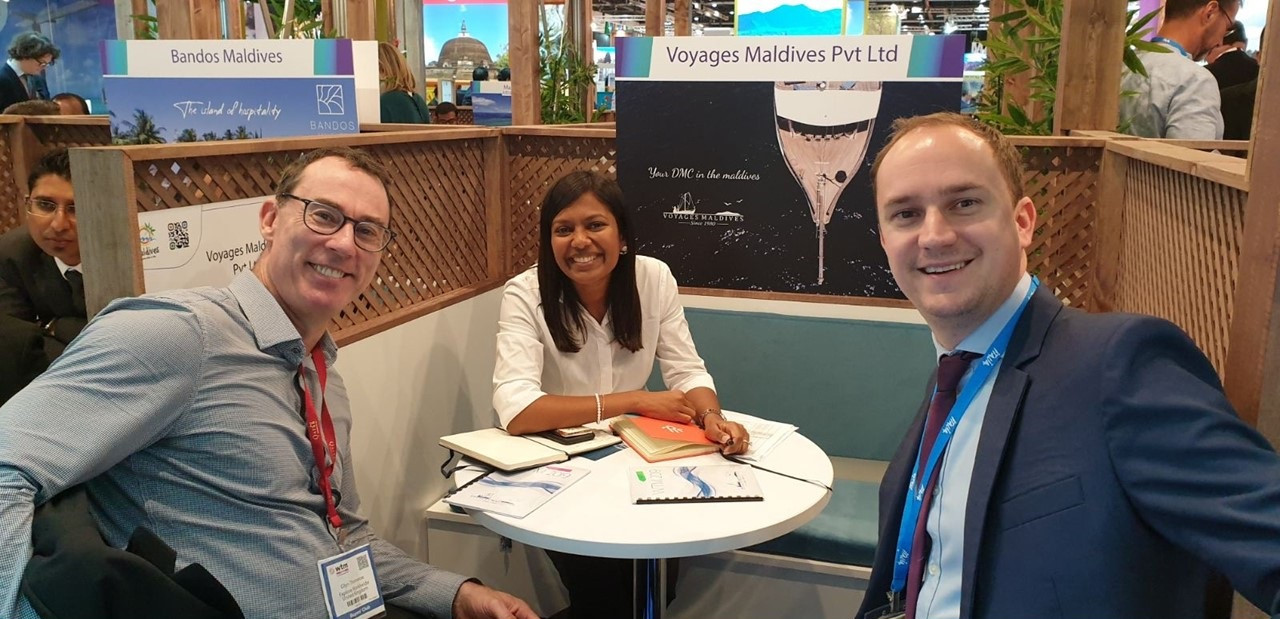 Anth was back in the office when Malaika was merely 3 months old. She was travelling, attending fairs and exhibitions, heading meetings, basically doing it all, but better. Of course, Anth had a loving and supporting family and community behind her back who allowed her to continue serving her passion at work. Especially, after moving to Australia, Anth's husband Niya stepped up to be both mom and dad to Malaika when Anth was travelling for work.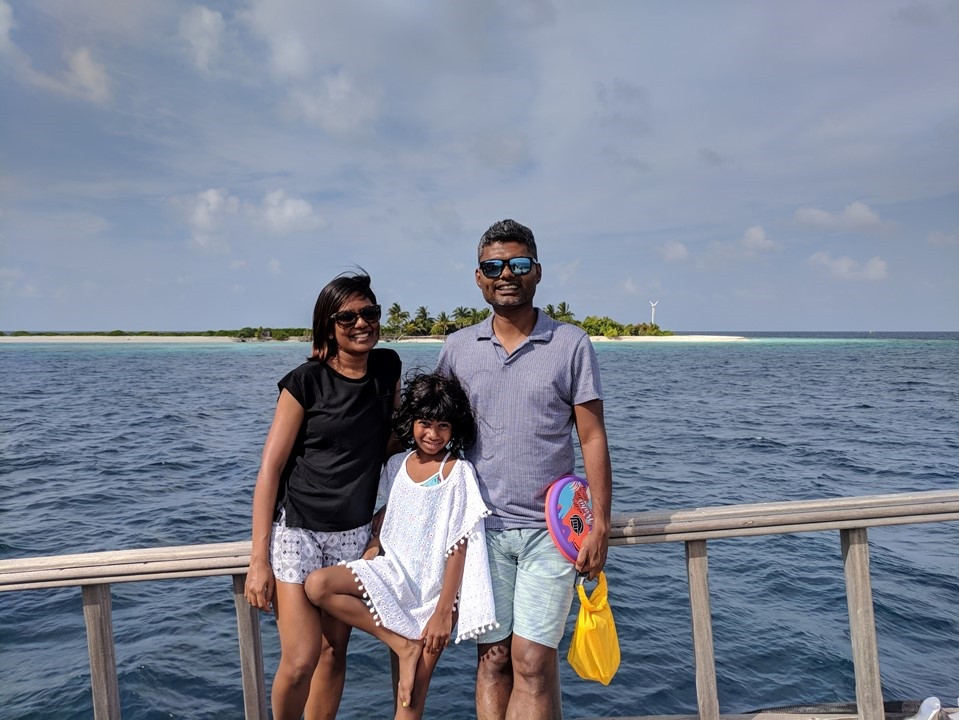 We could not imagine how difficult it would have been for Anth when she admitted to not knowing how many nights she spent crying because she felt like she was a bad mother. Her friends and family calmed her with encouragement whenever she needed it. One day, it hit her. You just cannot have it all. Anth could not be a full-time mom and full-time CEO and have everything in order all the time. And that was OKAY.
"You can't be on top of everything all the time, and that is OKAY." - Anth
Women put a lot of pressure on themselves to excel in everything that they do and they do it all the time. Back in the day, men do not come home and cook, clean and parent simultaneously. Traditionally, the society attaches certain roles with the gender. Womenfolk look after the family and menfolk bring the bread. These days, better changes have come along. Even boys are actively involved with the family upbringing. After all, no one can do it all on their own.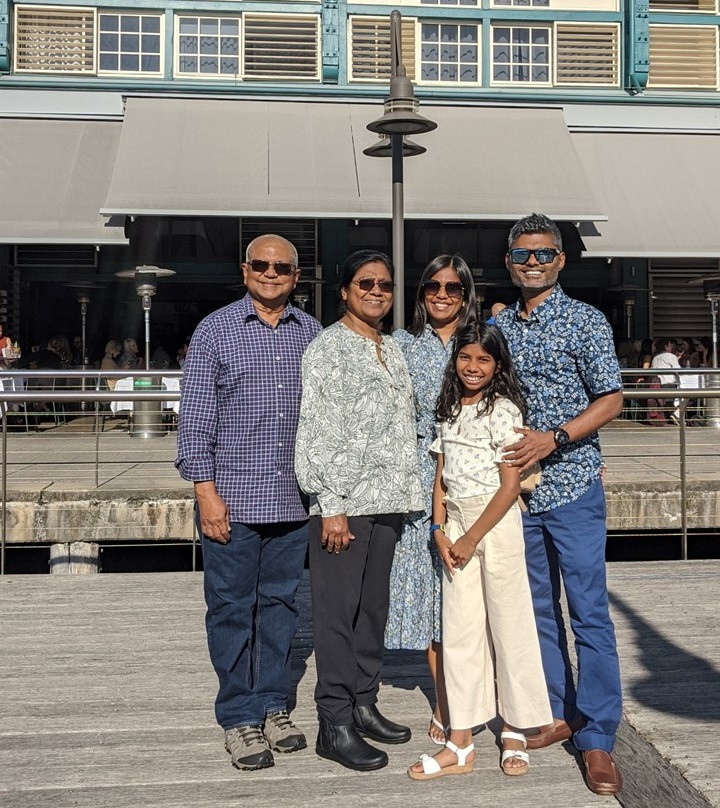 Anth sends a strong message to passionate, working parents. It is not a problem to have things get out of control sometimes. Michelle Obama would say that there is no excuse to skip getting things done. Some days, the laundry will just have to wait. On a day when you are running late, grab take-away. We are brought up to believe that a good parent does it all. It took a long time for Anth to find out that as long as she prioritizes her tasks to be present and available for the big moments, both with family and work, imperfection does not matter. It is something she still has to convince herself.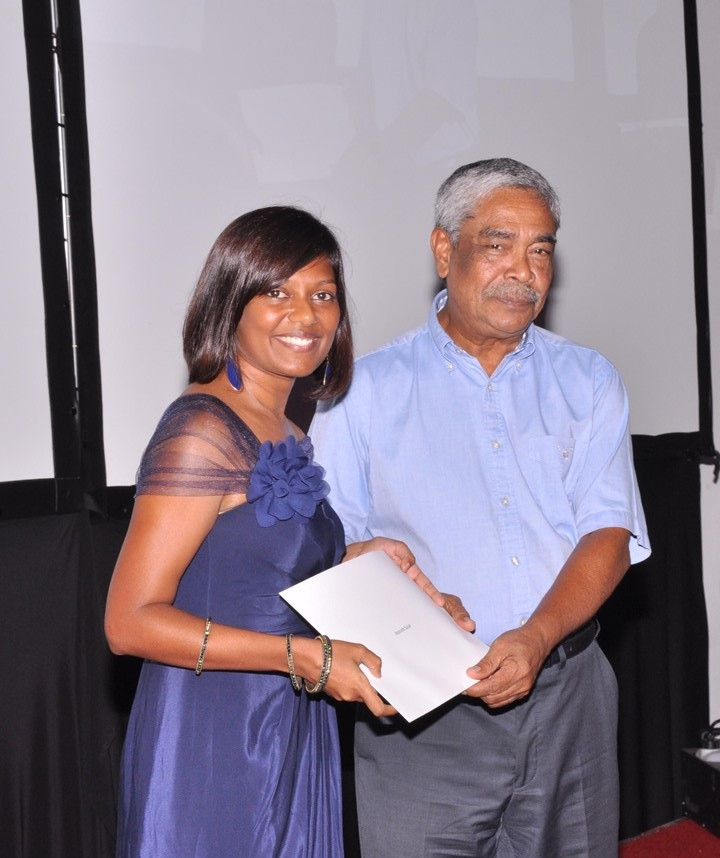 "We knew the trust you had in the company and the team's trust in you." – Salah Shihab
When Anth became CEO of Voyages Maldives in 2014, she became the boss of people who still saw her as a child. Naturally, it took time for everyone to see Anth as a professional with promising potential and to trust her independent of her relationship with her father. The whole situation as Anth regards to it, was a learning curve for everyone. The team has become more of a family together who would go to the ends of the earth to keep the business up and running.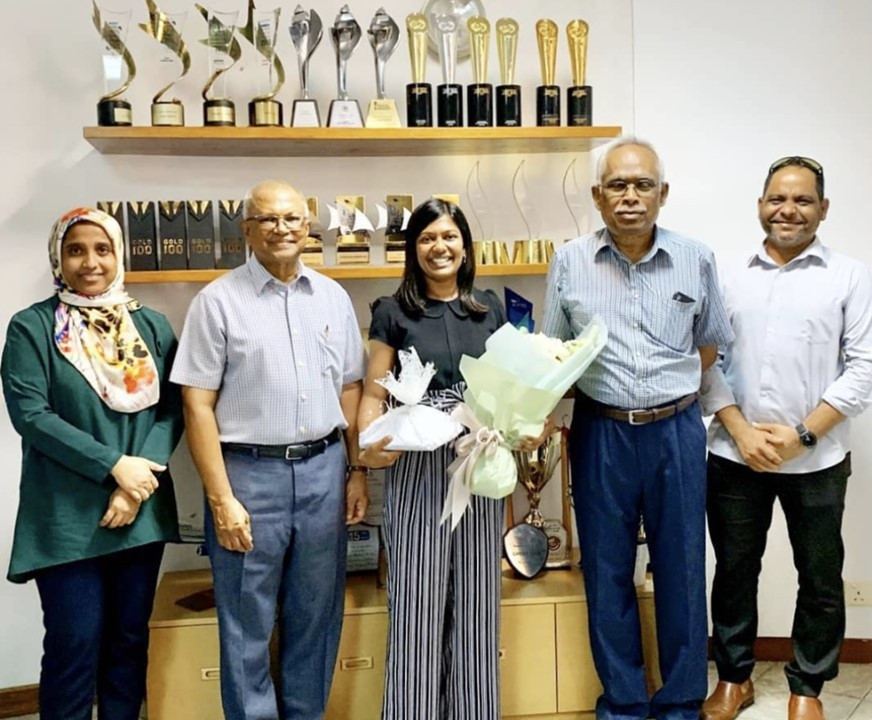 "I was lucky to get the perfect recipe. I just had to ensure I don't screw it up!" - Anth
Anth was handed over an already perfect recipe of a business. It had a well-established structure, a trained team and products that spoke for themselves. Her biggest scare was to not screw it up. It was scary for Anth when she stepped up as CEO. Insider secret - she had nightmares of 'what if's haunting her! Luckily, days were bright and Anth gives all the credit to her trustworthy team. Her success is in knowing that as a leader, she is focused on inspiring an already intact team and filling in the little gaps that her fresh eyes caught.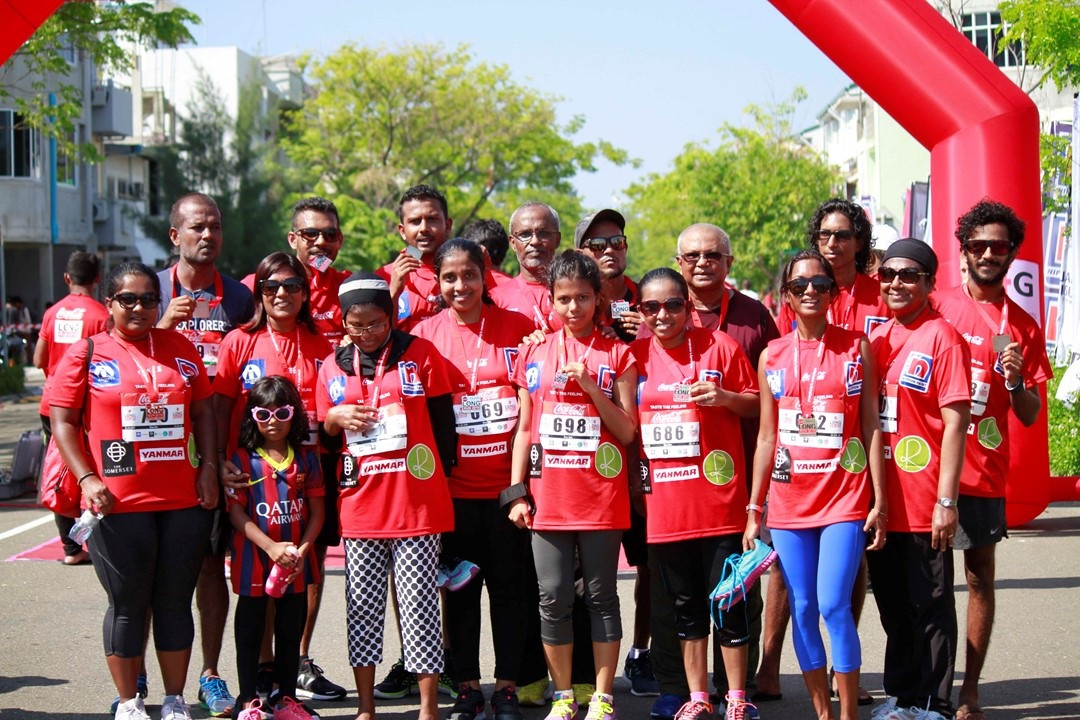 "I'm always learning from my team, my daughter, my husband. It's a non-stop learning process." - Anth
Team Voyages Maldives and Seagull Group are a diverse mix of members of different generations. The more experienced bring knowledge and insight to the table while the young fresh beginners bring enthusiasm and energy. Everyone is learning something from the other person and it allows the team to be flexible in adjusting to various situations. Anth is dedicated to empowering her team to get things done independently and efficiently despite the challenges, something she takes from her favorite business woman, Indra Nooyi. She also holds tightly to her father's admirable manners of treating everyone with the same respect and humbleness. He could be talking to a janitor or the president, you will not see a difference in how he treats them.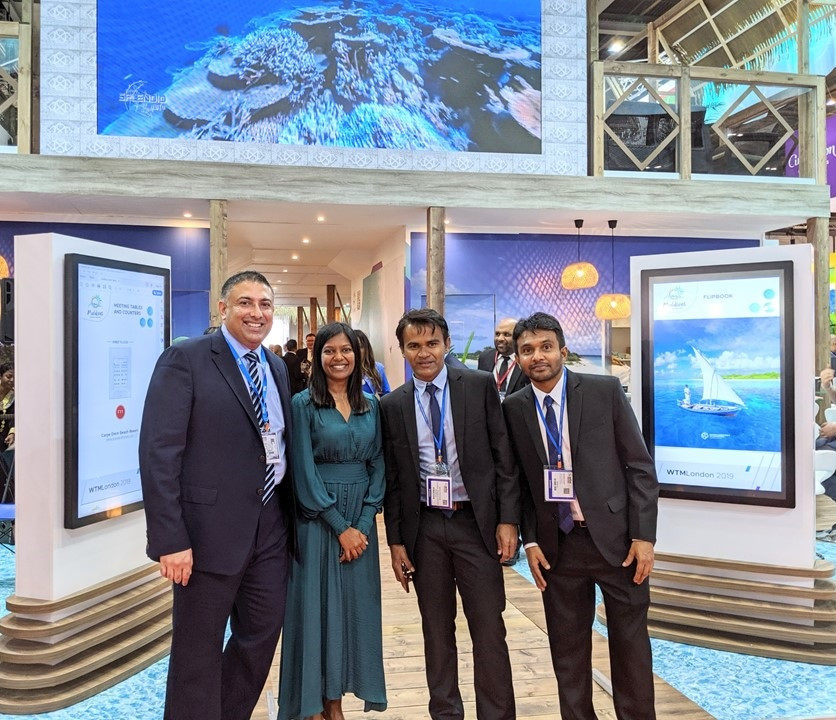 Anth moved to Australia in 2017 and has been splitting time between Sydney and Male' for work subsequently. The COVID-19 pandemic took the world on a spin and when international borders started shutting down in January, Anth was in Sydney. She has had to run the company from overseas all this time. No team could have put up with a leader who was stressed and even though Anth was stressing out of her mind, she did not want to face the team like that. In Anth's head, a little voice kept on repeating her mother's famous words, "Everything happens for the greater good. You will know later."
When you go through tough times, you keep questioning yourself repeatedly, 'Why me?' Maybe it takes a while, a year or two, but later, it really comes to you. If Anth had been asked 6 months ago, she wouldn't have believed it but looking back at what the company has been through, it has given them a great opportunity to rethink the way we do business, rethink of the systems and services we provide. It has given everyone time to focus on what is really important and do a good spring clean, regroup and refocus on looking ahead.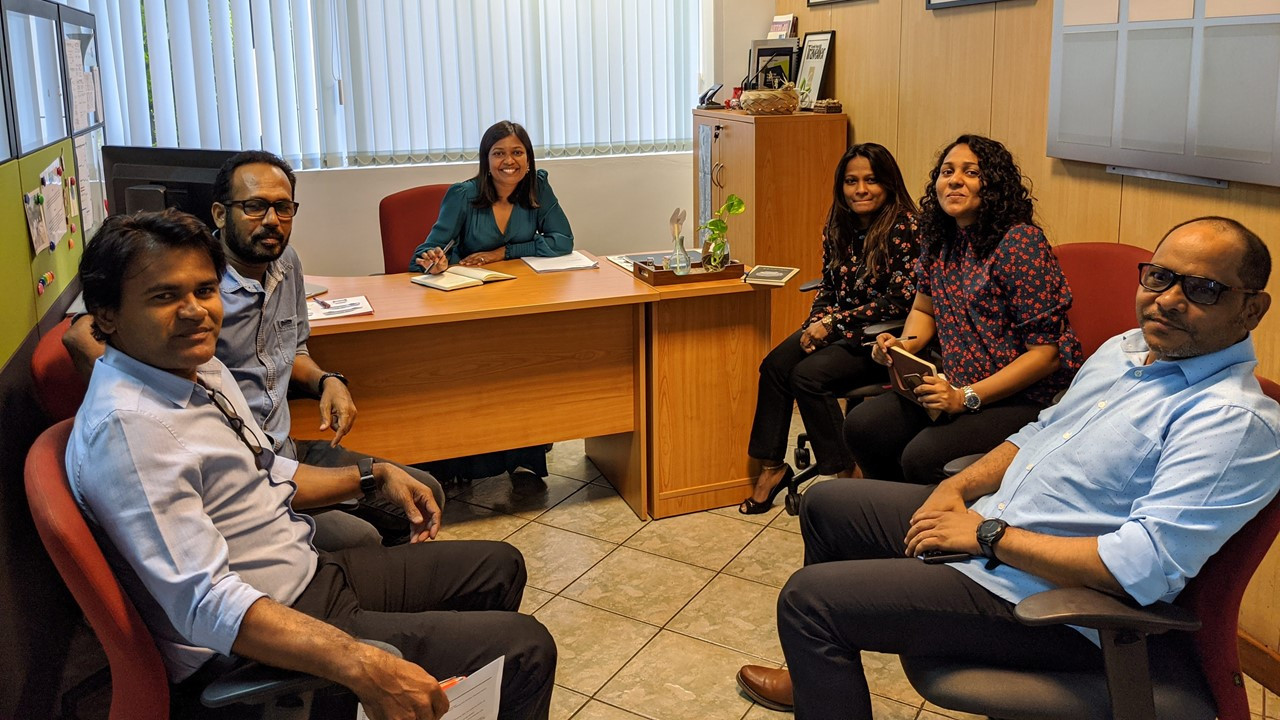 "I trust that everything is in good hands with my team and for that, I am grateful." - Anth
We have no doubt that Anth has figured out the secret to running a successful business. We then asked her about her secret to having a good day off. Like we said before, her excitement jumped to answer, 'Travel!'. Anth loves reading about the history of different countries, indulge in their cuisine and experience different cultures. Maybe because she is a travel agent by profession, Anth thoroughly enjoys planning a holiday.
Now that travel is slow, Anth came up with a magic formula to travel without actually traveling – by cooking. She brings her love for food to the table to different themes. Want to head to Morocco? Follow a recipe from her favorite Chef Ottolenghi to create something delicious for the whole family. You can make the best out of any situation with an attitude like that!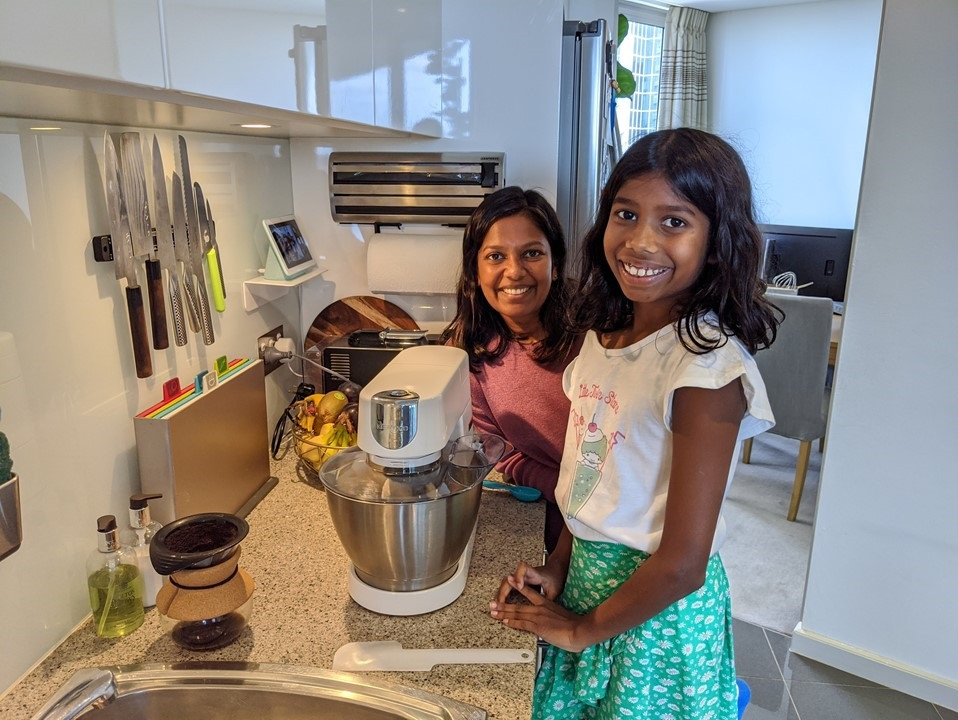 Anth spends a lot of time reading too. Just give her a book, anything but sci-fi, and she will be happy. Malaika also shares a love for reading with her mother and since she started reading Harry Potter series, they both have a lot of fun stuff to talk about. Their happy home is filled with plants they have been gardening too much with all the extra time they got to spend at home recently.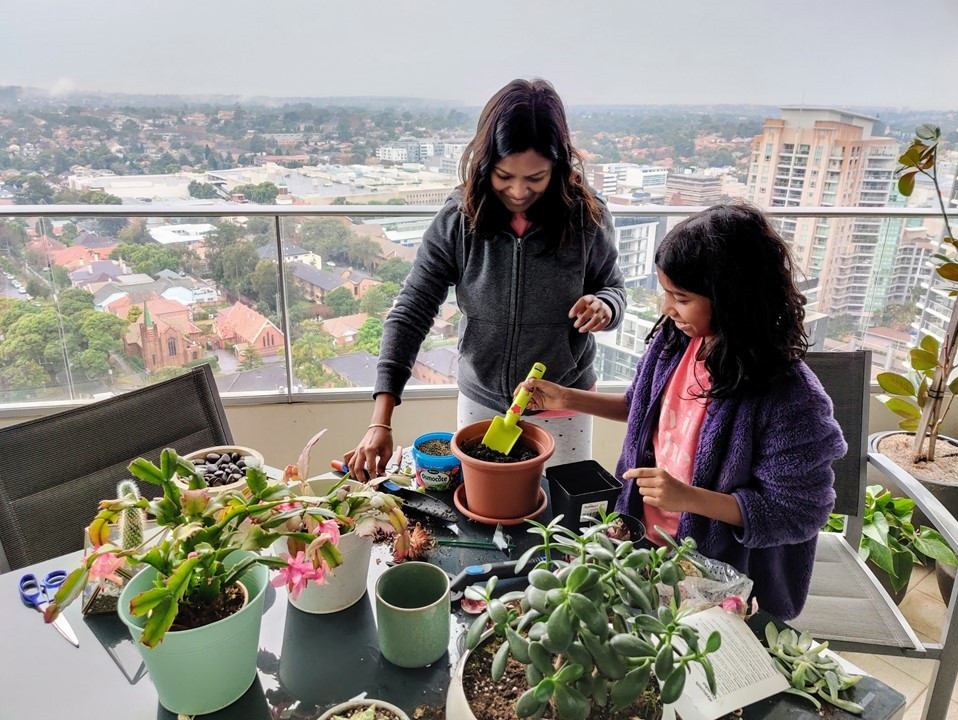 Anth's success was greatly influenced by the fact that she got the opportunity to do internships when still in high school. The experience allowed her to figure out what was right for her and what she wanted to do. Anth wishes to share her knowledge and experience by mentoring young kids and lending a helping hand to guide them towards their own dreams and aspirations. By setting up proper mentorship and internship programs, Anth's dream is working on assisting youth and high schoolers in choosing a career path that they are passionate about.
Winding up our conversation, Anth shared words of wisdom for everyone who has a vision to be successful someday. We might think that work ends when we punch out at 5 p.m. but in a modern world like ours, it actually does not. We are online 24x7 and no one can hide from the 15 second sneak-peaks people put up on social media. It is important for youth to realize that how they behave outside of work matters more than they think it does when it comes to your career growth. The quote goes, 'Don't judge a book by it's cover.' Unfortunately, a great deal of people still does. So be mindful of your actions.
There are no real shortcuts in life. It is all about keeping things real and doing better today than you did yesterday. Are you keeping things real?