The beauty of the Maldivian underwater world needs no further introduction. An archipelago of a thousand islands with thriving house reefs and a myriad of colorful marine life, who wouldn't want to dive right in? For Shafraz (Shaff) Naeem, it took a whole new meaning.
Recently introduced as 'a diver whose knowledge and experiences could challenge and change the way you dive' by Asia Dive Expo, we were intrigued to come across a Maldivian who is diving deeper into the blue than anyone else dares to. Descending beyond 30 meters, Shaff finds himself invincibly drawn towards the mysteries of the great underwater, particularly in the deep caves. And for almost three decades that have passed since he officially started diving, Shaff continues to ambitiously build on his passion. Our chat with Shaff leads on to unveil interesting details on his most challenging venture yet.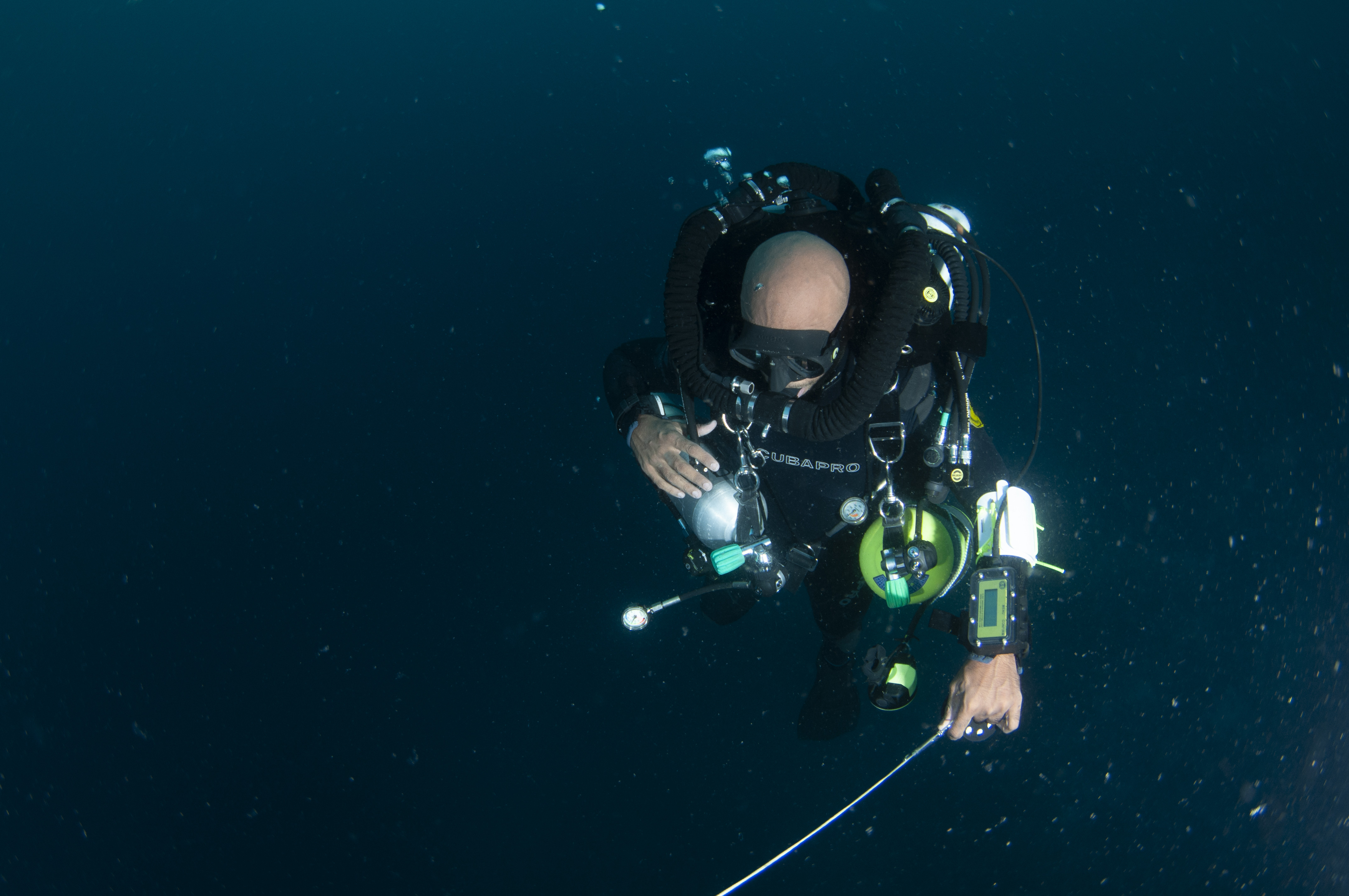 Shaff has enjoyed 'moodhu' days for as long as he can remember. His first dive was to glide besides majestic sharks at Alimatha island, and it has been impossible to break the bond between Shaff and the ocean since.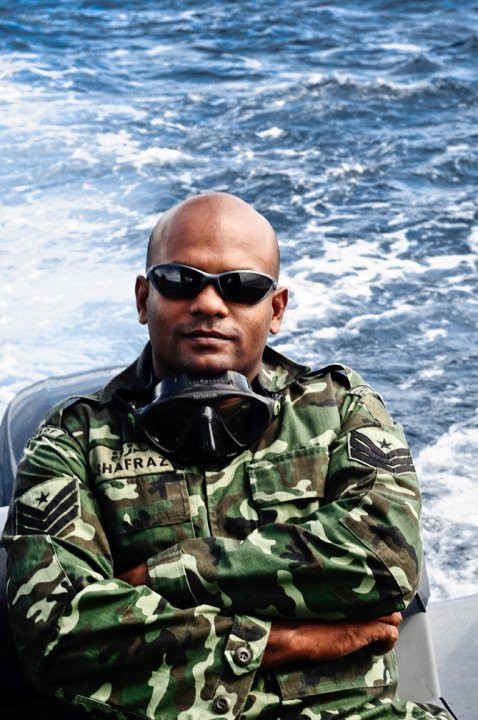 Right after secondary school in 1994, Shaff applied to join the Maldives National Defence Force. He was working with the Coast Guard when he was transferred to the specialized Dive Unit that was established with merely 4 members at the time. It was during these 9 eventful years that Shaff trained to become a PADI Certified Divemaster, a rescue diver, and a military physical training instructor. He is also a Navy Clearance Diver and a Military Dive Instructor. To date, Shaff is the only Maldivian who is a SSI Instructor Trainer.
Besides diving, Shaff is also notably an award-winning underwater photographer. His interest in the field began with getting his hands on the cameras while with the dive unit in MNDF. They were used to document the rescue dives and it sparked a curiosity in Shaff to explore further. From microscopic organisms to the biggest fish in the sea, captivating photographs captured by Shaff have featured in international publications. He has closely worked with underwater film crews from around the world. Shaff is the title holder for the "Best of Show" in the photography contest held by the Maldives Tourism Promotion Board in 2007. He also won the 1st and 2nd place in the Underwater Category in the same competition.
His CV goes on to include various qualifications from International Association of Nitrox and Technical Divers, Scuba School International, and a number of Scuba and Technical Dive Instructor certifications. After spending almost a decade as a dive instructor in resorts and a guide on super yachts, Shaff decided to head on with his own venture.
Every dive is memorable for Shaff. Even though sharks are presumably dangerous, Shaff loves interacting with sharks on his dives. He states the fact that there is a greater chance for one to be hit by a falling coconut than be harmed by a shark. With the aim of sharing such unmatched joys of diving with a greater audience, he founded Atoll Scuba Dive Center in Bodufolhudhoo island.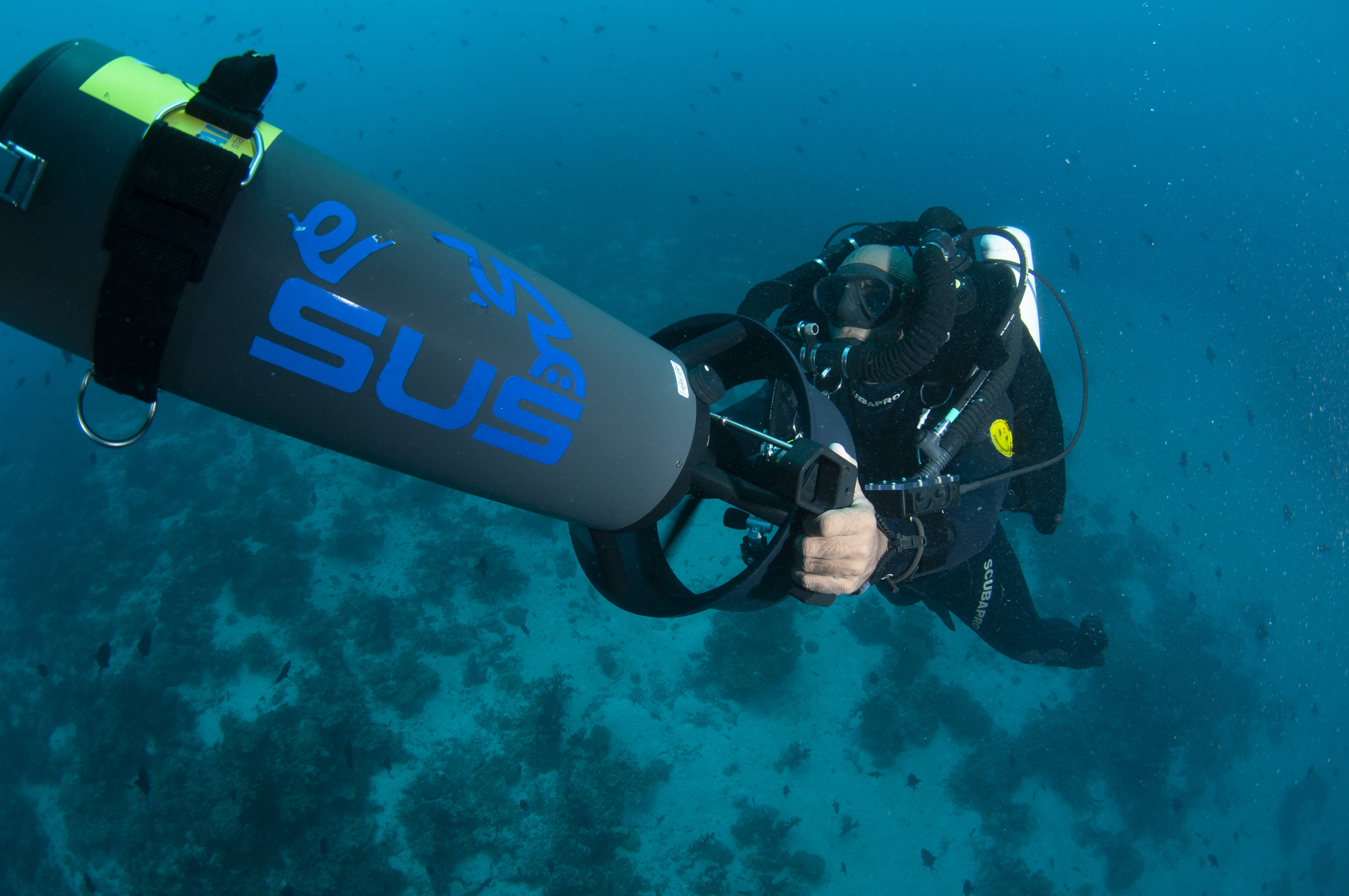 Unfortunately, running the dive center proved to be a bigger challenge than he envisioned. Though the scope of growth was high, Shaff was being cheated on by fellow partners and business was not getting anywhere. At the point where the dive center was robbed, Shaff decided to end it and move to Switzerland to be with his wife.
Shaff has more than 15,000 dives around the Maldives in his log from over the years. This gives him unrivaled knowledge of the Maldivian waters that span to not just the top dive sites, but the deeper caves and wrecks too. The thrill from discovering the unknown, delving further deep and coming face to face with the mysteries excites Shaff.
His mantra is simple – why keep on doing the same thing when you can try something new? Shaff has made dives to caves situated at below 50 meters on the Maldivian ocean floor. He has seen the waters of Sri Lanka, India, and Indonesia. On the far end of this spectrum, he has made dives to caves in the cold waters of Finland and the lakes of Switzerland too.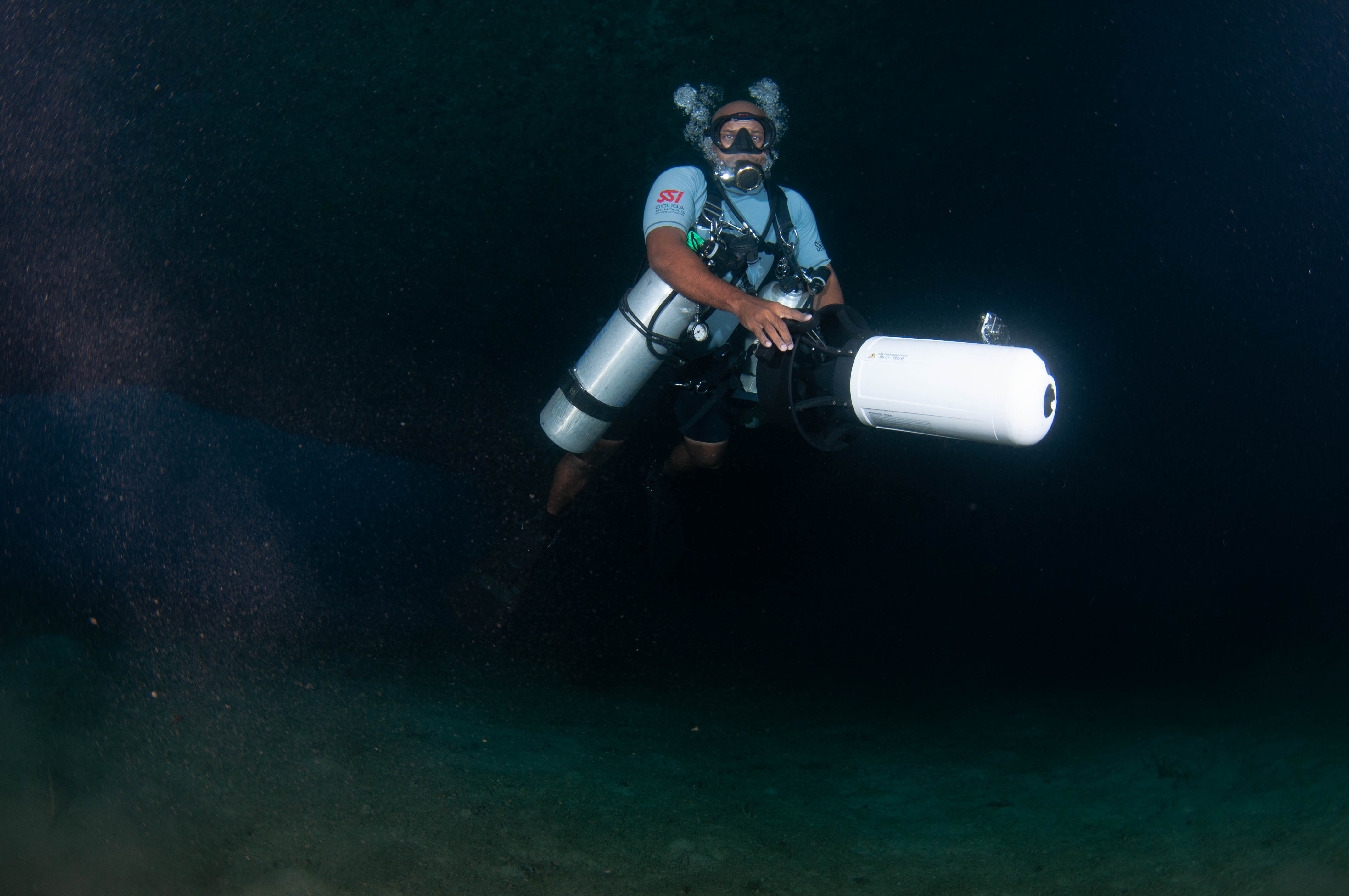 When asked what it is about caves that attract Shaff towards them, he explained about the intense feeling of being surrounded by the unique topography of the caves. In a dark space so foreign to humans, one has to be on alert at all times. Every move is to be calculated with precision to avoid any trouble. A diver should always be ready for what could happen next. This strong mental state is not for just anyone, says Shaff. Cave diving is definitely not for the weak, which is why even globally, it is a small community that dive in to deep caves.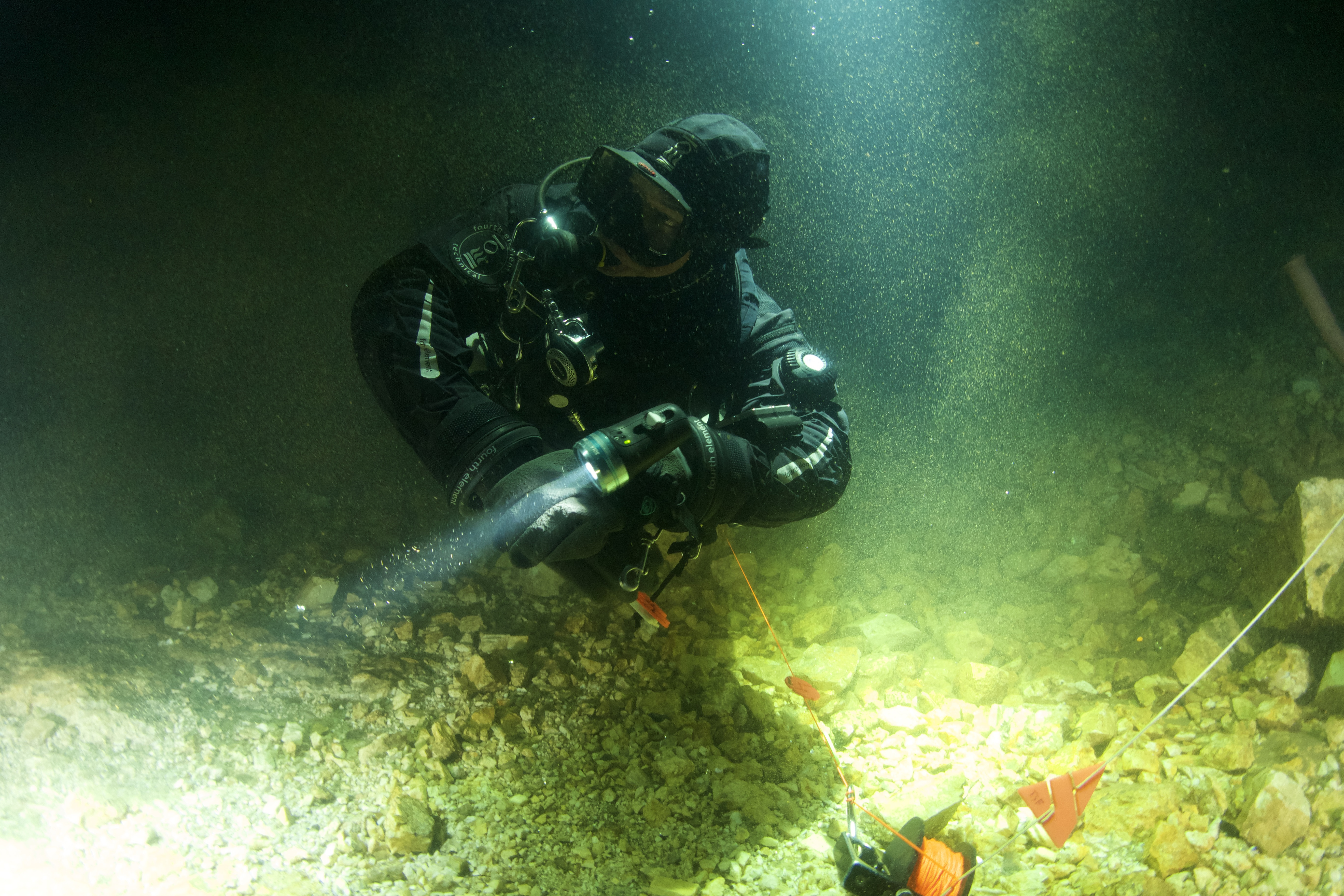 If anything has changed Shaff in the past, it must be cave diving. He confidently states that it has opened his eyes to how little we know about the underwater. Nearing three decades of being in the field, he is still learning something new every day. For all enthusiastic thalassophiles out there, Shaff advices to keep up to date with what is going on in the industry worldwide. It is not only about becoming a dive instructor and teaching or taking guests on a dive once a day. There is a lot more you can do as part of the industry.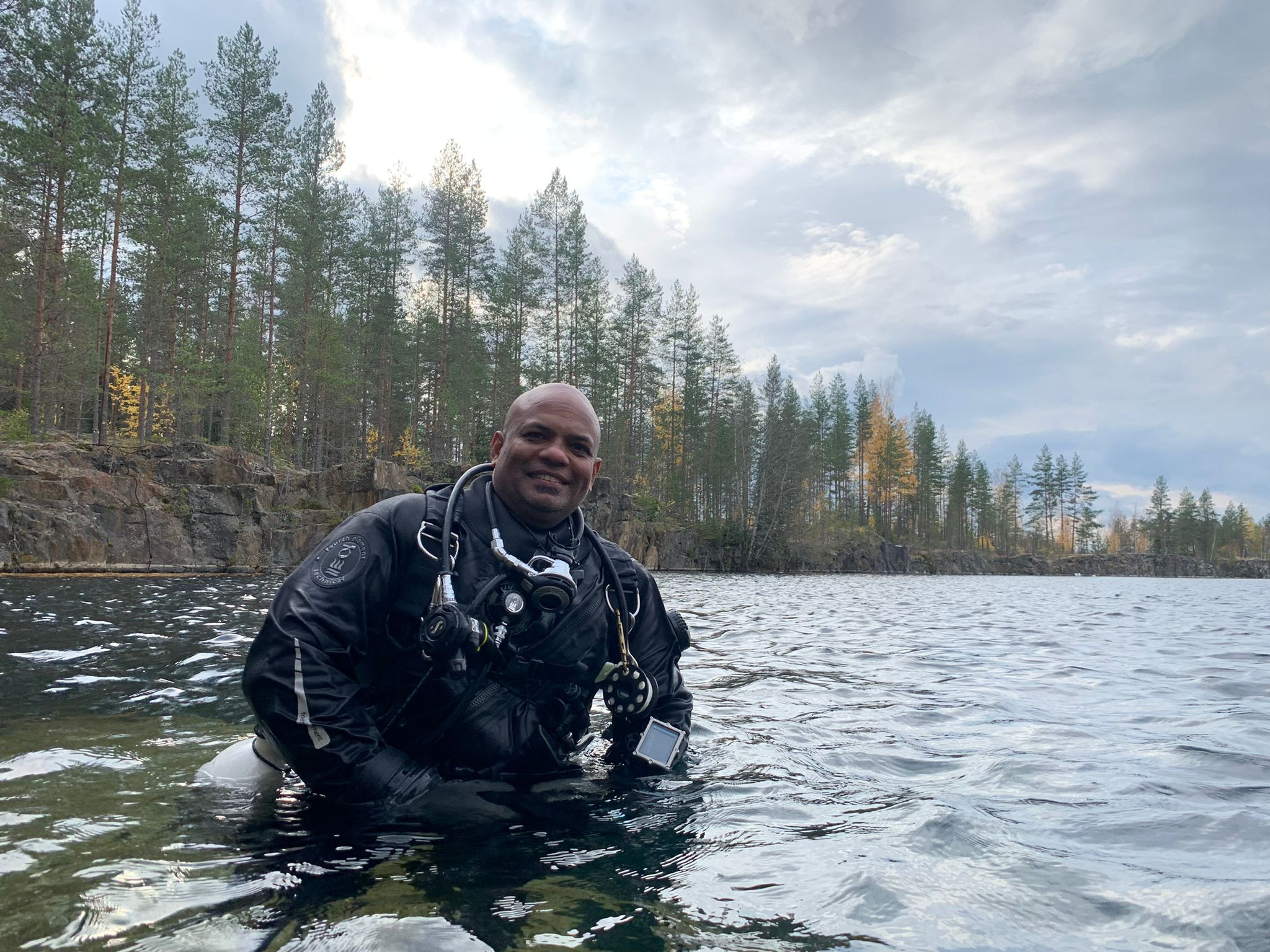 Specially nowadays when a lot of youth are discovering their passion for the underwater, it is upon us to educate them on the many different opportunities in the great blue. Being a diver is not an easy job per say, and there is not only one way of diving. Shaff urges youth to dare to find out more, and to just go for it. The journey of achieving big dreams will have you fall many times, it has for Shaff, but get up. Try again.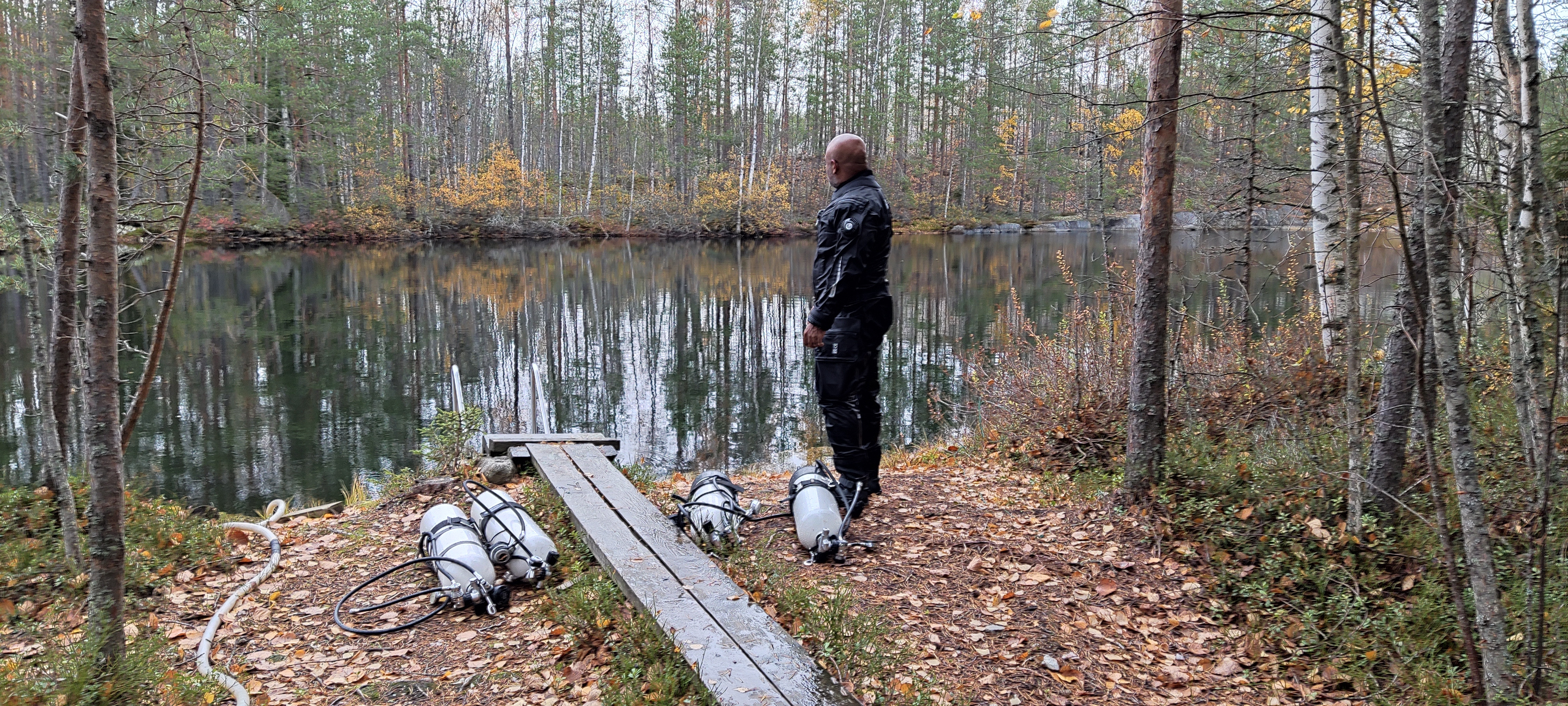 Since 2019, Shaff has been planning and preparing for his next great venture – a nonstop 50-hour dive. At the time, it was difficult to get support from industry stakeholders as the event was not intended to make financial profit for participants. It was initially planned for 24-hours but his expert technical team has given the go-ahead for a record-setting dive in the whole Asia region.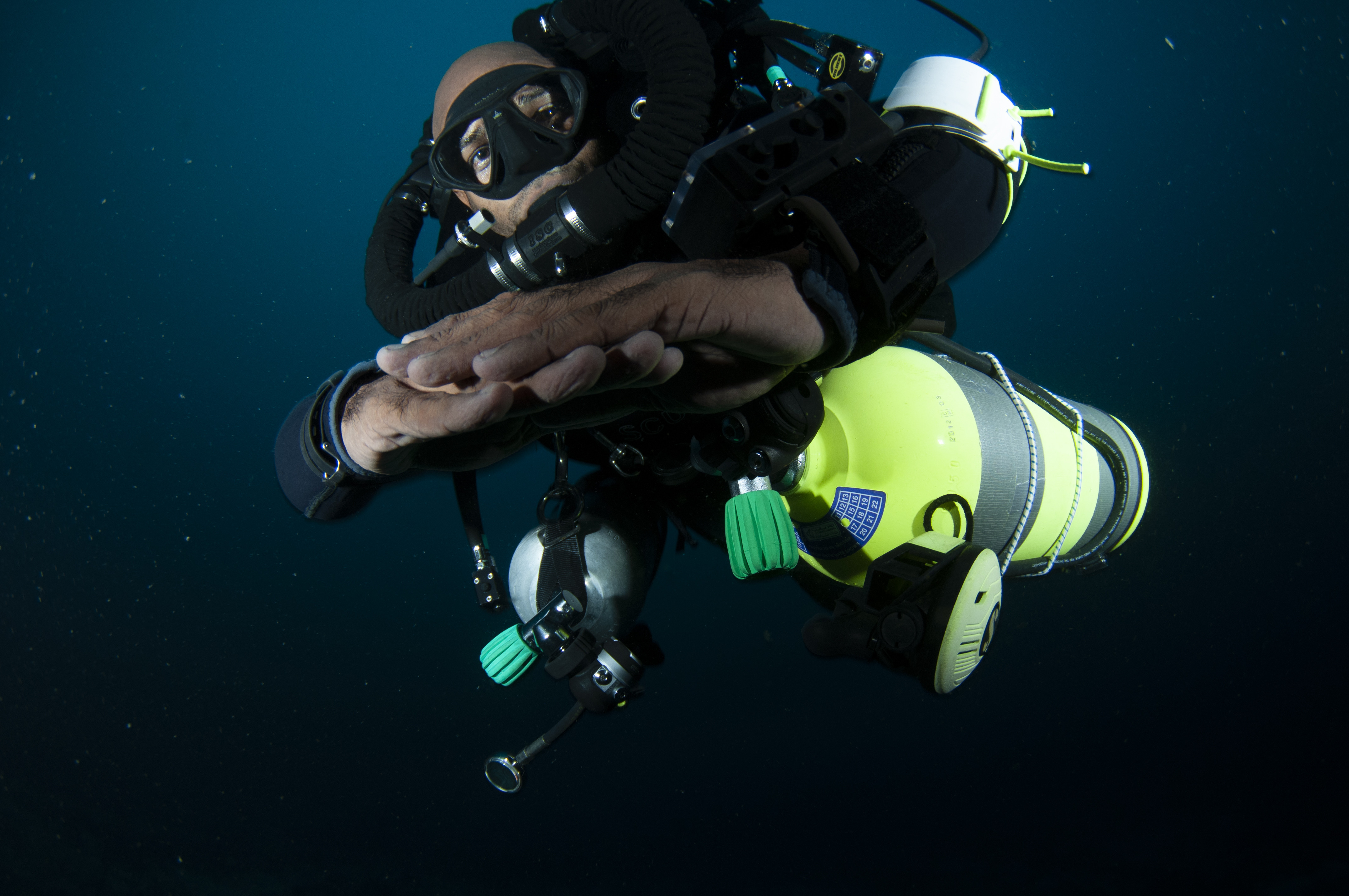 So, with new hope, Shaff is preparing to make the event a success in 2022. Shaff and his team, along with Unix Sporting are working together to get the show on the road. Shaff is undergoing planned regular training to continue diving at a depth of 6 meters for 50 hours. The event will be a fundraiser to help underprivileged youth to setup a promising career as dive instructors or dive masters who dare to challenge the norms.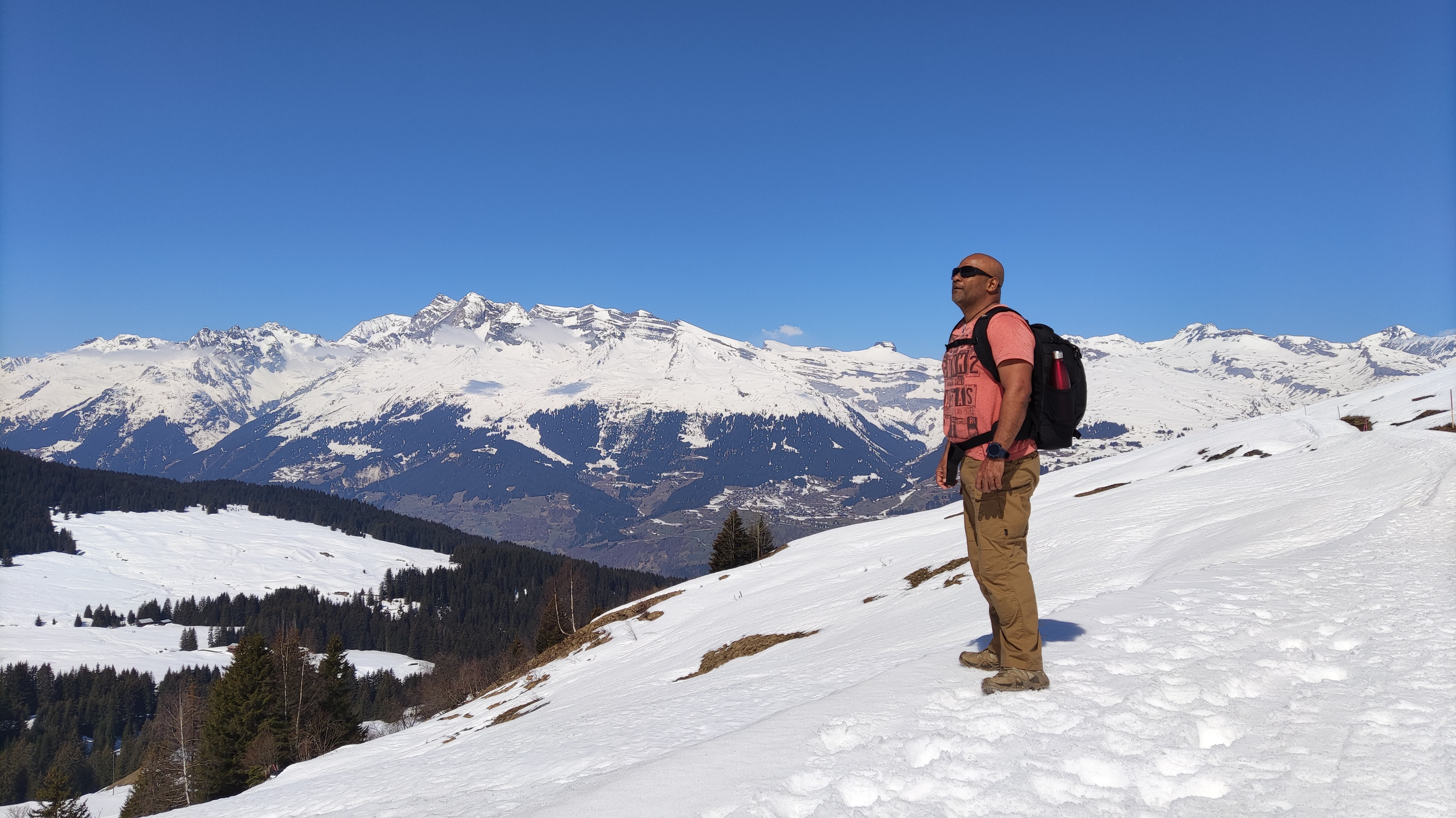 If he was not a diver, Shaff sees himself to be an adrenaline junkie. He believes he has a lot more caves to discover, and more depths to endure. Shaff dreams of mapping the deep reefs of the Maldives as part of his vision to show people that there is more than colorful reef fish and coral gardens in the Maldives. It is more interesting beyond 30 meters if only you dare to dive in.
The depth doesn't scare Shaff, does it scare you?