If there is a universal language that brings the world together, Tim Sherwood believes that Football must be it. Hailing from England, this 53-year-old is a former midfielder, now a professional football manager.
Tim has loved football as far back as he can remember. He would befriend someone everywhere he went on holiday despite not being able to communicate over language barriers. Children easily understand the concept of chasing the ball and hitting it through that goal.
Tim recalls looking forward to football games at school. He is excited to play with his friends on the weekdays and come weekends, he continues to play with his neighbors. Education was obviously an integral part of school but Tim was mentally prepared to become a footballer. He left school at the age of 16 to chase his dreams and landed himself in Watford Football Club as an apprentice.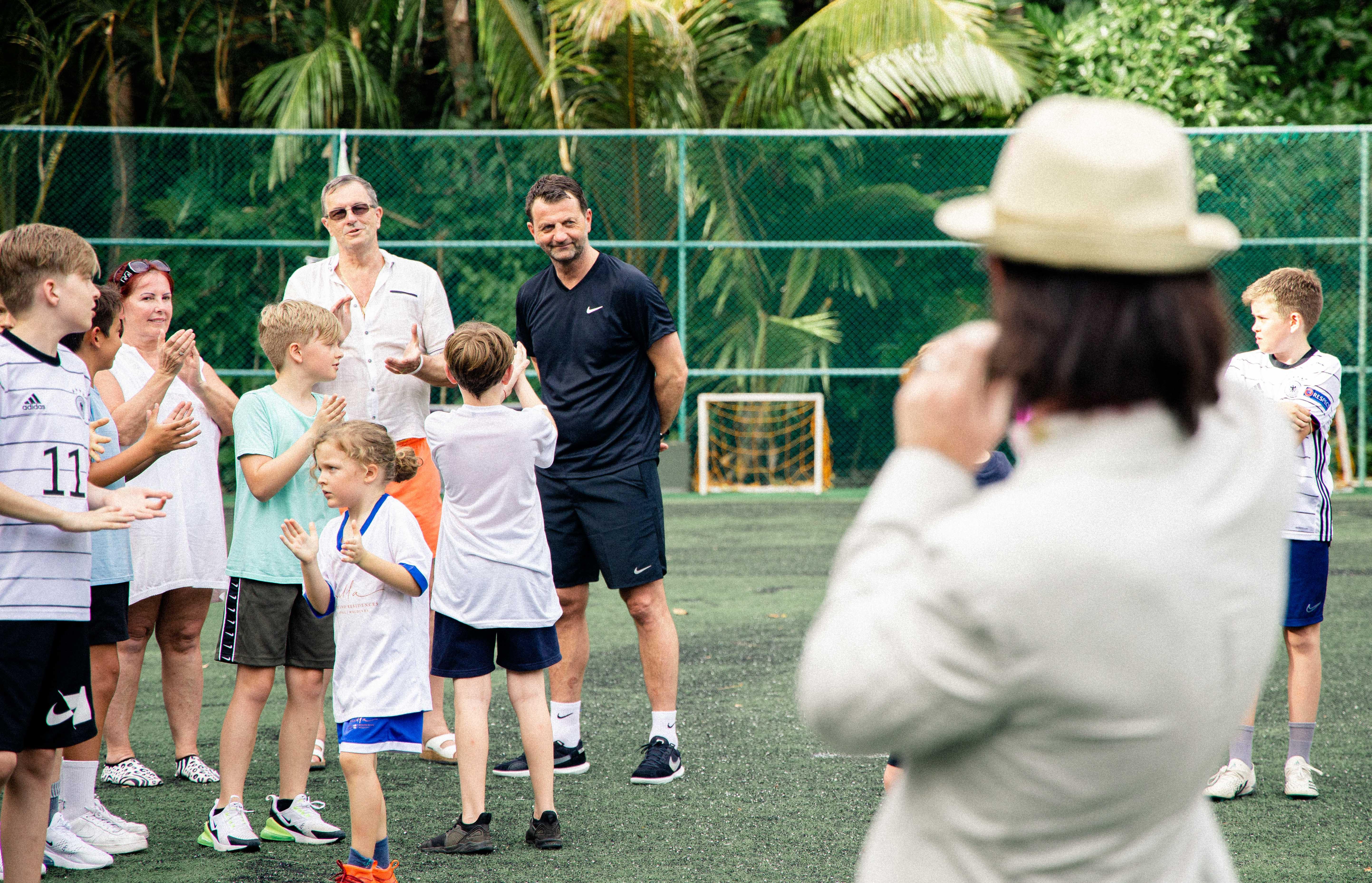 Tim made 32 league appearances in Division Two for Watford since his debut in 1987. In 1989, he made the move to Norwich City, which was a refreshing change given the different styles of football they played. In the 88 games he played within 2 and a half seasons, Tim secured 13 goals for Norwich.
In 1992, Tim was invited by his good colleague and football legend, Sir Kenneth Mathieson Dalglish, then managing Blackburn Rovers to join the team. Tim had challenges on his way but went on to captain the team, ultimately leading the club to win and finish the second in the Premiership in 1993–94 before winning it the following season.
His experience with Blackburn played a major role in shaping his core principles for Tim. He always focused on progression. Having a great team spirit and colleagues who push your boundaries to perform better was a bonus. Tim played alongside notable goalscorers such as Alan Shearer during his time with Blackburn.
In 1999, Tim made a strategic move to Tottenham Hotspur and contributed for a golden three seasons. Tim felt close to home with the team and expresses having had a good time with very good players by his side. For a short while, Tim was with Portsmouth, before retiring as a player on the field due to a leg injury that followed in this time with Coventry City.
Tim had grown up dreaming of becoming a footballer and retiring was never a plan. He quickly bounced back, this time behind the scenes, as an Assistant First Coach at Tottenham Hotspur. Whilst climbing the corporate ladder, he was guiding super athletes such as Harry Kane to win in the big and elite leagues. Tim then made a quick switch to leading Aston Villa. This is when he notes his peak as Manager when the club reached FA Cup Finals for the first time in its history.
After 601 final-team appearances in 18 years with 6 different clubs, Tim now contributes to sports broadcasting with Al-Jazeera and Amazon Prime Video and is a regular contributor on both BT Sport and Sky Sports.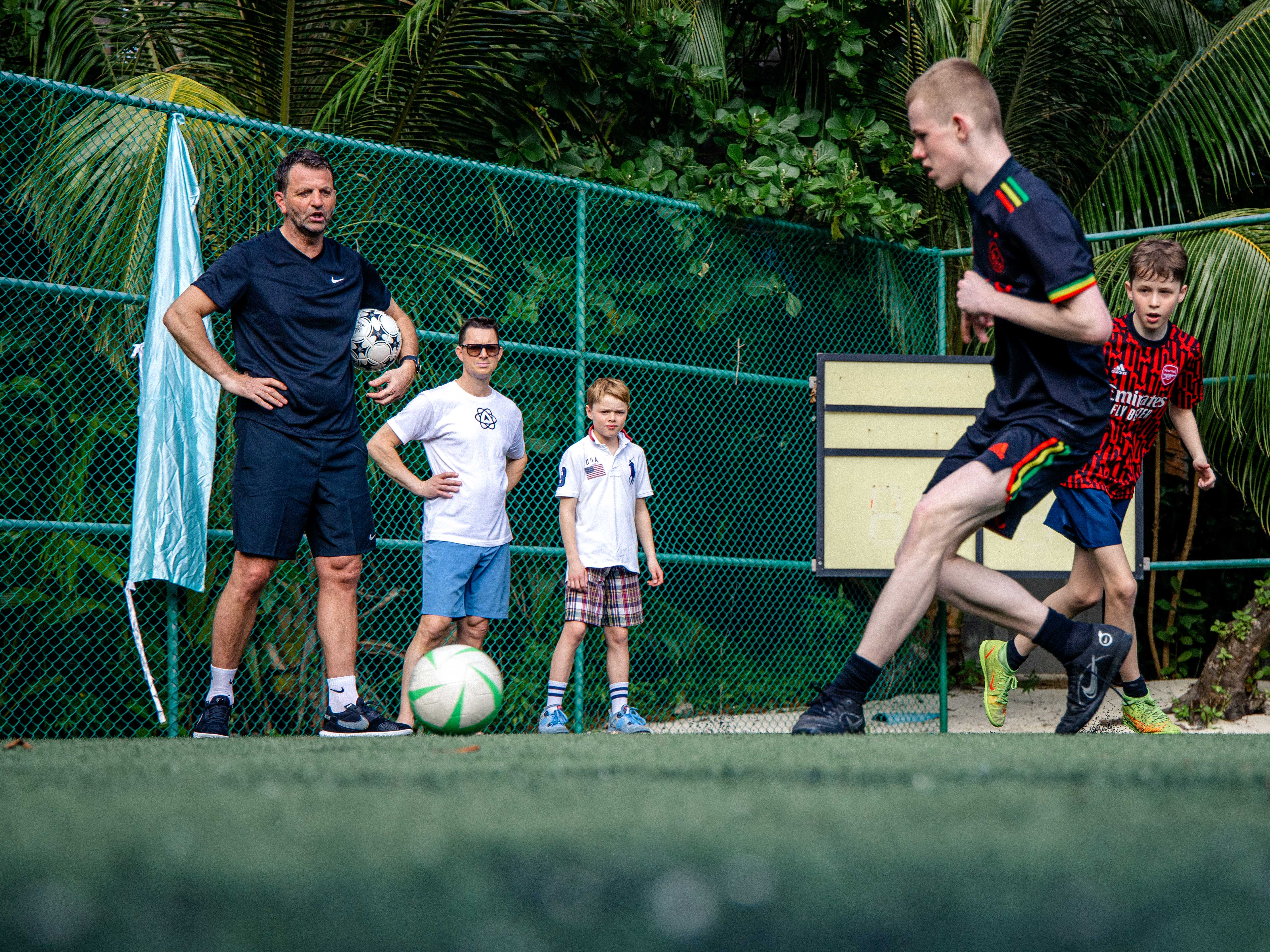 Tim's passion is unwavering as he coaches the young generation into developing a discipline for the sport. The scope has gotten so intense from his time that athletes around the world dedicate themselves to learning and perfecting their game from a very young age. Their schooling is based around the sport, technical knowledge is imparted in every practice, and most importantly, Tim believes that those who are successful have fun with the game. Irrespective of how tired they are, Tim loves reciprocating with the energy of learners.
The Premier League as we know it maybe glorious but the 1% who reach there will tell you that it is really tough. In such a competitive world where players are recruited globally, one has to have the patience to become good enough and let their performance exceed their efforts. Tim has personally seen famed players never failing to try every single day to reach and stay at the top. Great players always believe they can do better and as Tim puts it, that is exactly what makes them great.
Photos from Coral Glass coverage of Tim's Football Camp held at Amilla Maldives Resort and Residences.