If Saazu was given the power to change one thing in the Maldives, it will be to take away the stigma around girls and women taking active part in watersports. Having found her calling in the azure blues of this ocean archipelago at a very young age, Shaziya Saeed is a passionate Ocean Advocate, water sports enthusiast, and a PADI certified Dive Instructor. In our chat on her journey so far, we go over the many challenges in the field and overcoming them, looking to inspire females to take that bold step into this arena.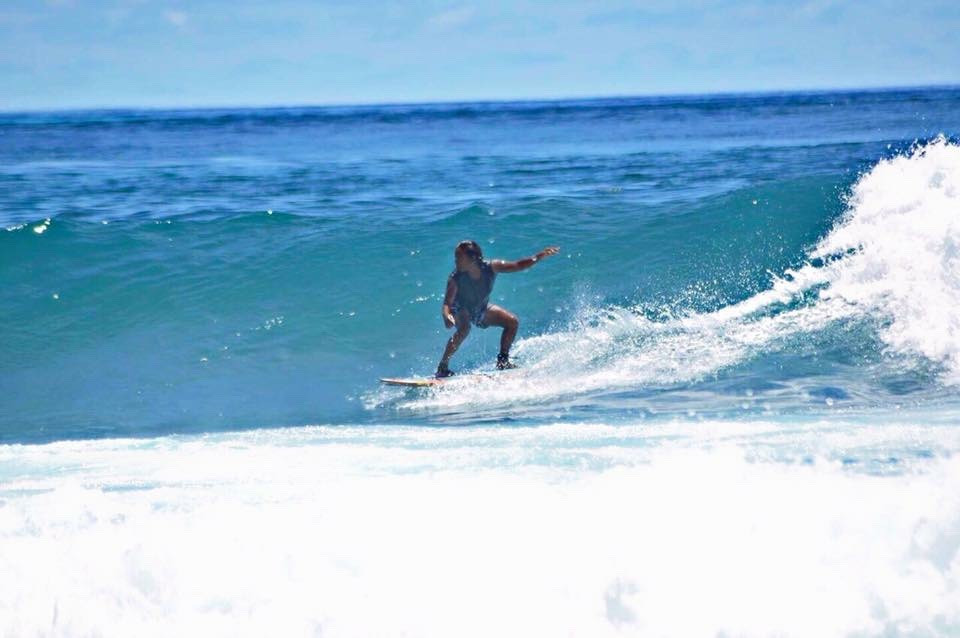 The beautiful island of Guraidhoo in Kaafu Atoll remains close to Saazu's heart. The thriving house reef of this island was where Saazu remembers going on her first snorkel. Eight years old and curious, she took on her uncle's snorkel gear and was instantly drawn to the underwater. Saazu even forgot her weak swimming skills as the waves swept her far across the reef's edge and had it not been for family keeping a close eye on her, she would have panicked. Even though the event was merely coincidental, it made a significant mark in her interests.
That day, Saazu learnt two things. One does not need to know how to swim properly in order to have their first encounter with the underwater world, and once witnessed, its beauty truly mesmerizes you. Unable to get the feeling on peace out of her mind, Saazu quickly learnt how to swim and went on more snorkels with her best friend on 'moodhu days'.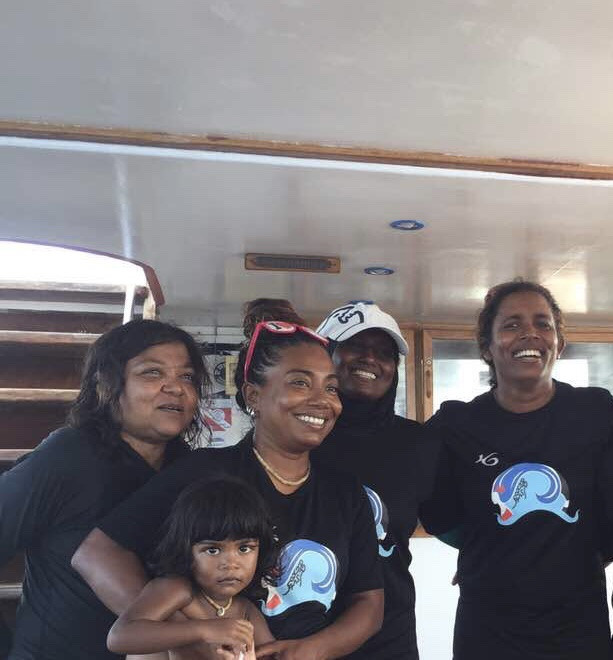 Saazu's passion took off when one of the first and most prominent female scuba divers in the Maldives, Shahina Ali, opened a Dive School in the neighborhood. She wasted no time in getting her first PADI certification along with her friends.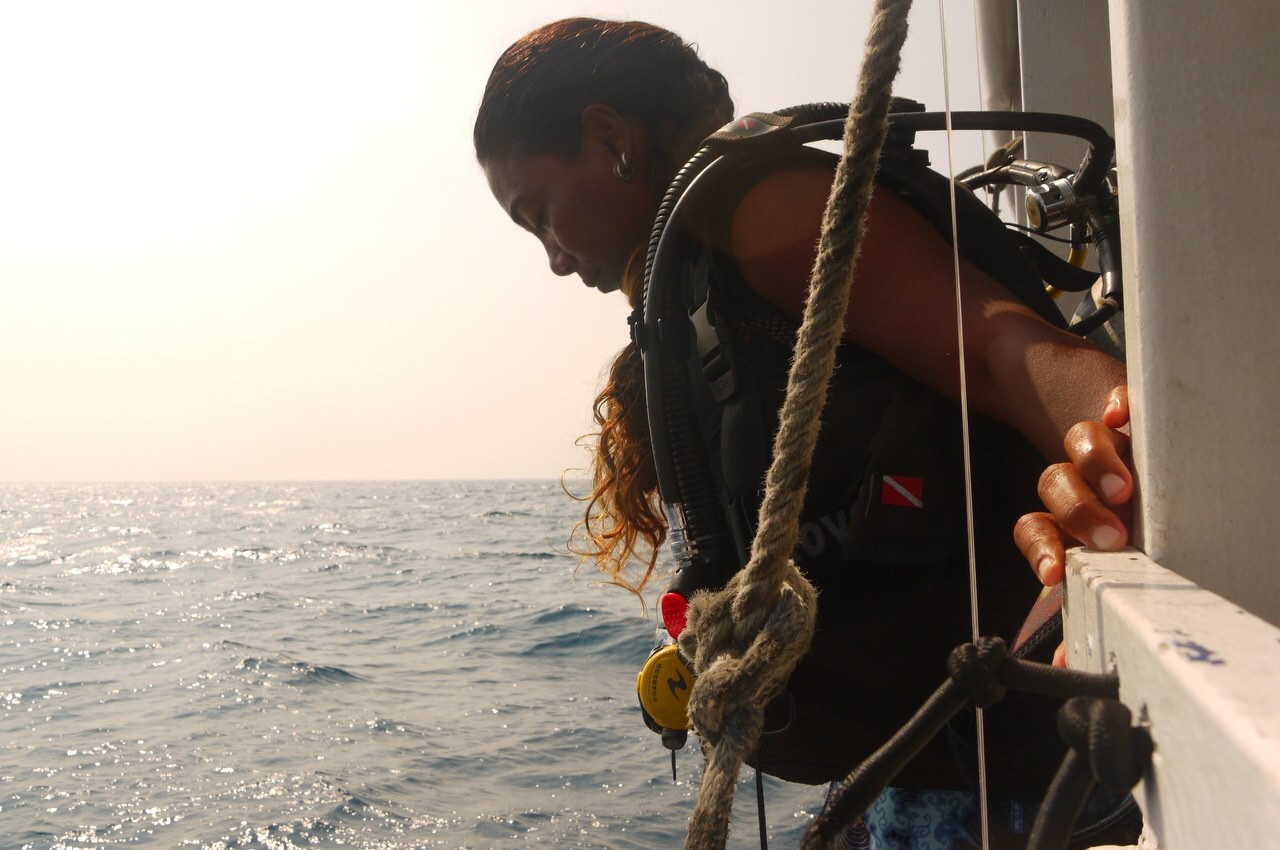 Academics was never Saazu's strong suit, no matter how hard she tried. She thought that one had to have good grades to do well in extracurricular activities too, and so often, backed out of participating in sports events held in school. After a long wait to finish school, Saazu was excited to build a career in doing something that will keep her close to the ocean.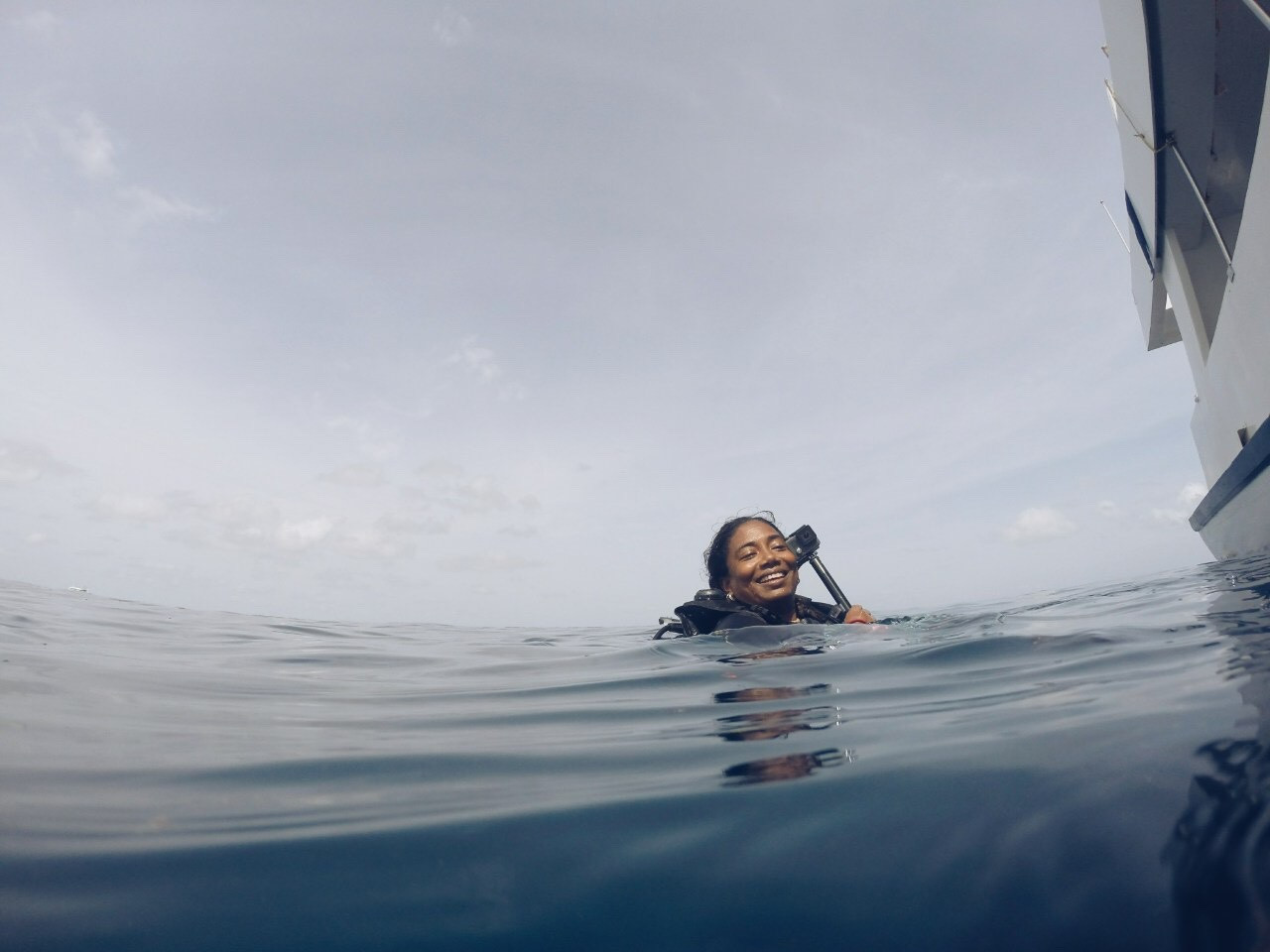 Saazu had no intention of stopping at just the Open Water Diver certification so, she made a strategic plan to get the best of both worlds after getting a job – working meant being able to save up for the next certification, the next dive!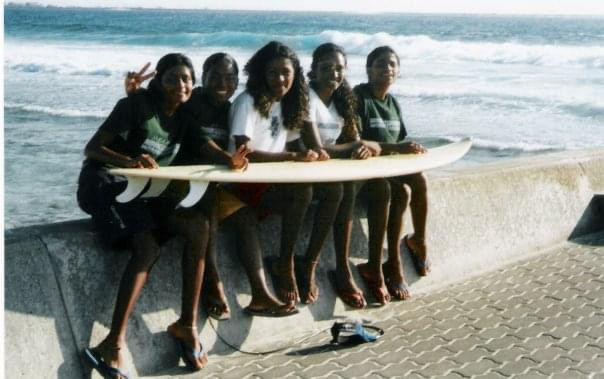 Every off day, weekend, and any time she can free up in between, Saazu can be found at sea. she became close friends with Navaal, who also frequents at the beach. Navaal is the first pro female surfer in the Maldives, and the biggest inspiration that motivated Saazu to take up the sport. A small crowd became the regular bunch with Saazu, her friend Azza, Navaal, and her neice Hiya. The thrill of the adventure tied Saazu to the waves, and there was no stopping her from there.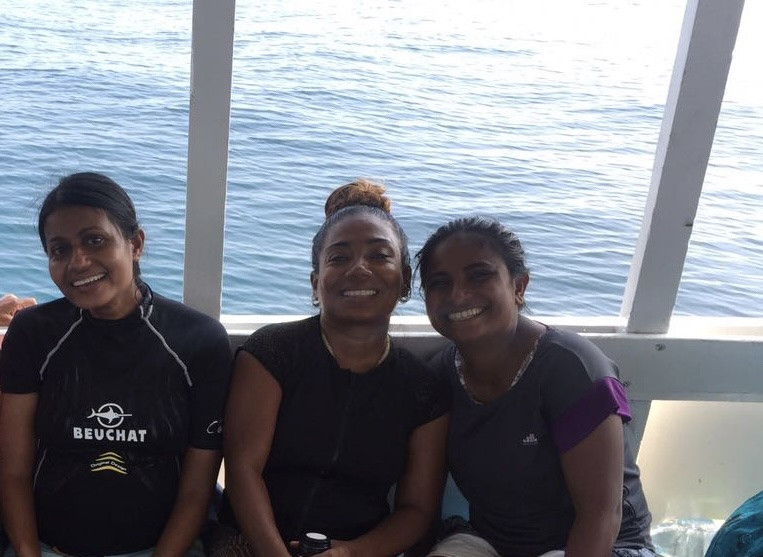 To be among the few women who braved their presence in Raalhugan'du, Saazu had to face catcalling and street harassment on the way often. At that time, social awareness on such matters were non-existent hence, Saazu's power move was ignoring the hurtful words and continuing on her way. The surfing crowd had accepted Saazu and her friends for their unwavering love to the sport, and some of them became their mentors. This was her happy place.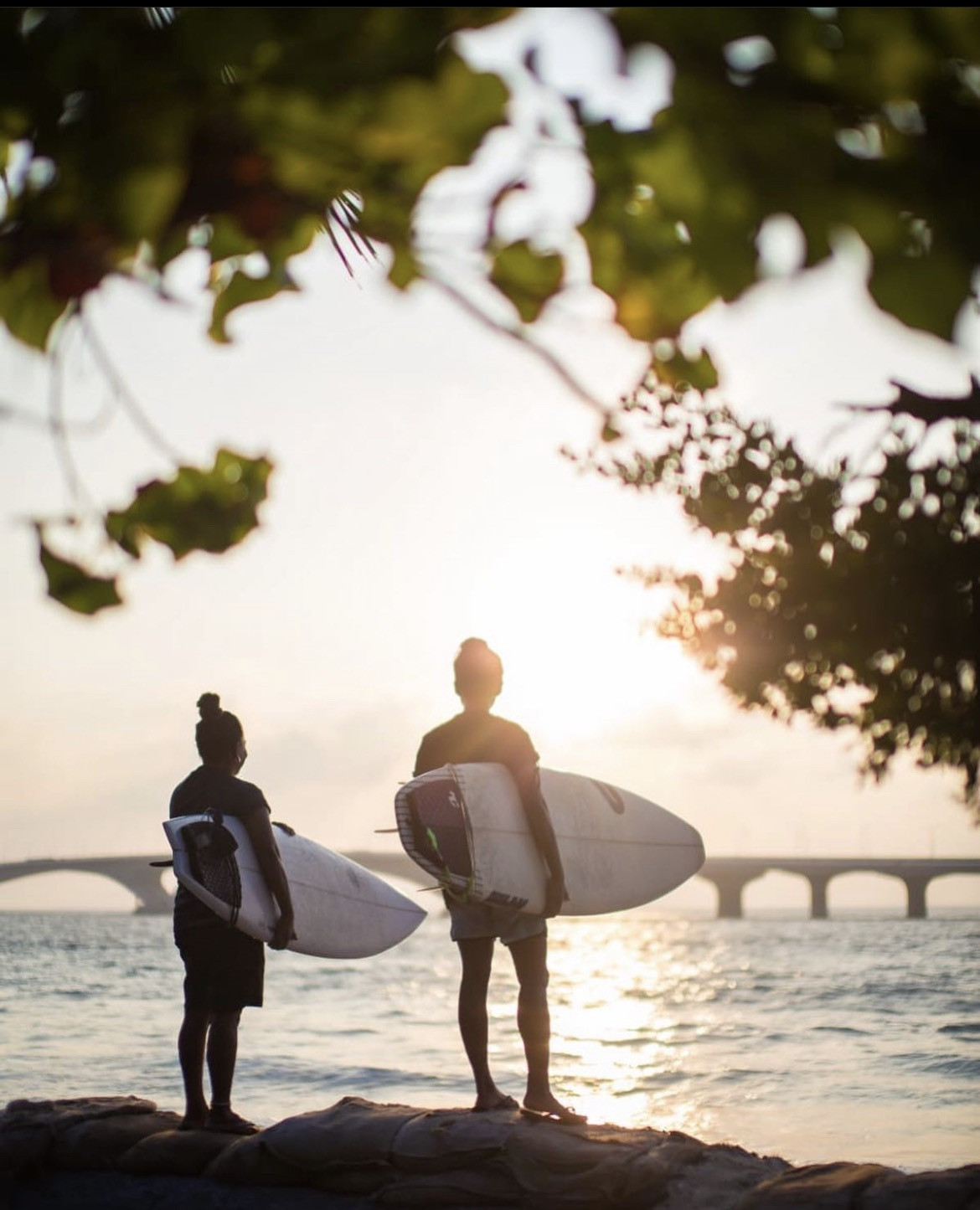 In 2001 when Villa College opened for scholarships, Saazu received the opportunity to complete a Dive Instructor course. She officially became the third certified female instructor in the Maldives, and is ever thankful for having the support of Shahina and Zoona, her predecessors. This was when her career as an instructor began, taking her to various blissful resort islands across the country. Fortunately, every resort she worked at had a significant wave nearby. Saazu spent a lot of her free time involved with the water sports teams.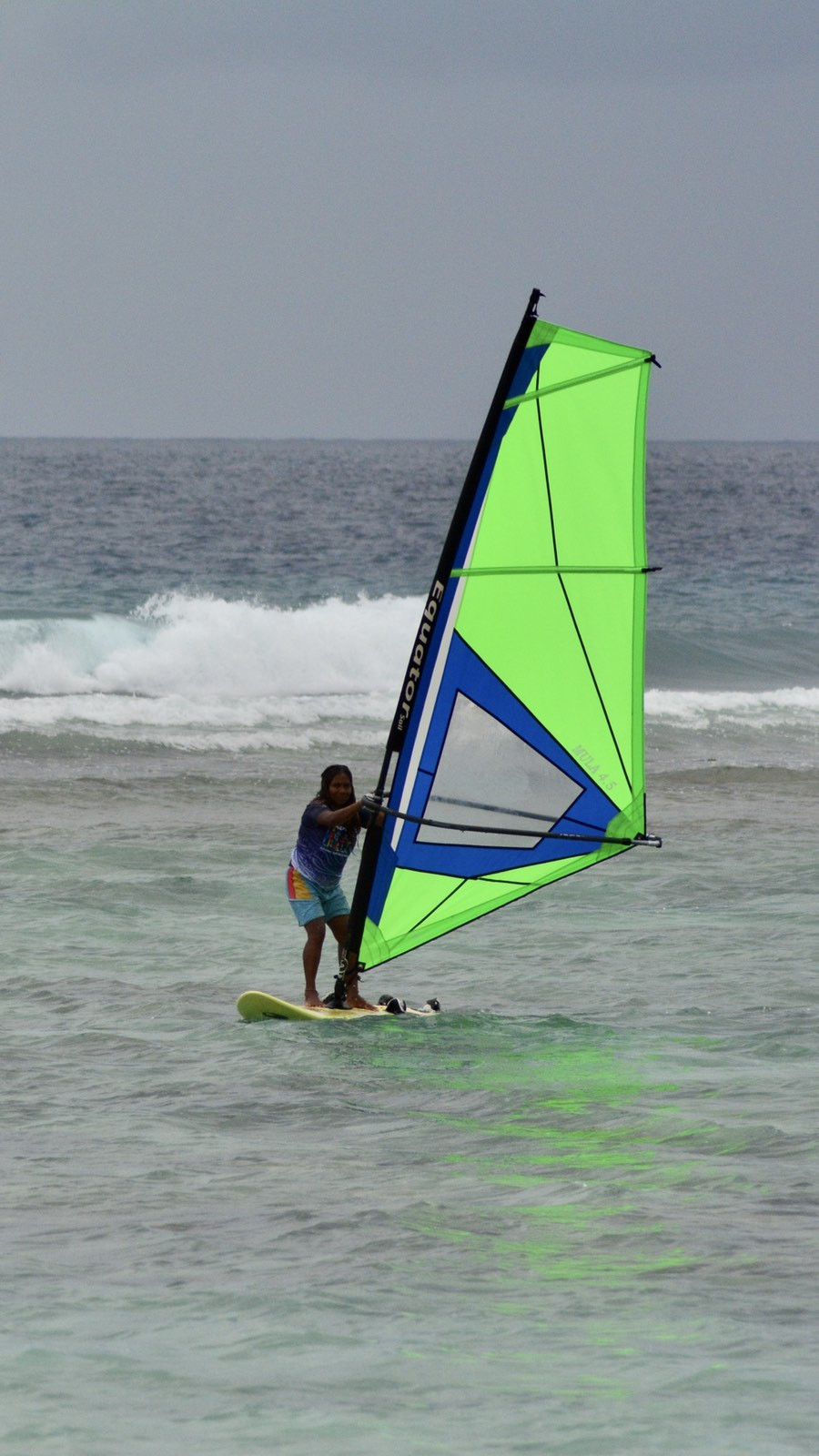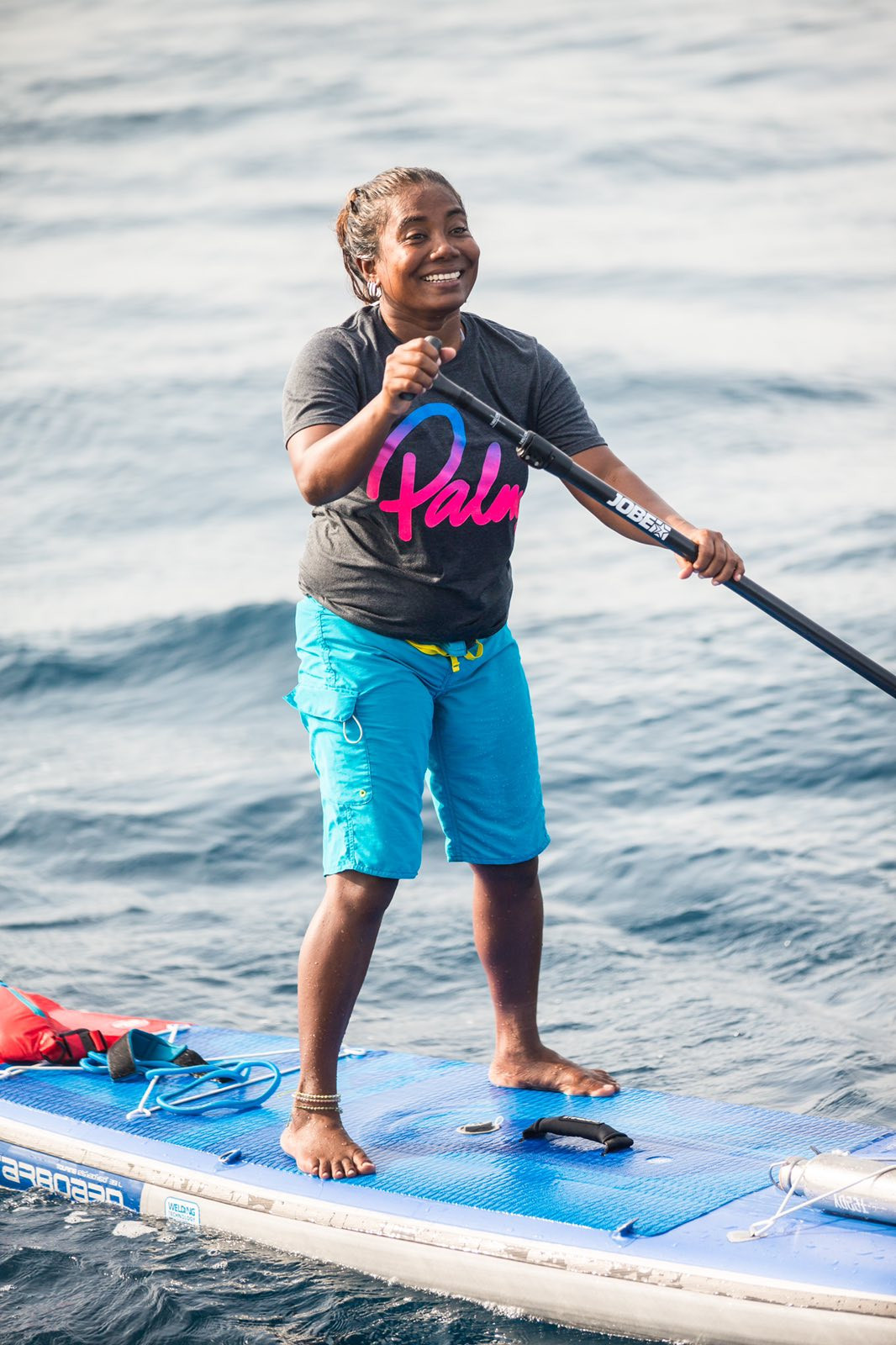 Years passed, and in 2011, Saazu began her contribution in local dive centers in Male'. She was surprised at how little knowledge locals had about their surrounding waters, and therefore began her investment in advocacy for the oceans alongside good friends Azu, Dhafy, and Lujain. Few years in, she became an activist of the surf community to save Raalhugan'du being destroyed against infrastructural developments in the city. Since then, she has held the position of Vice President in the Maldives Surf Association and the Dive Association of Maldives. Amid the pandemic, Saazu achieved an immense milestone as Save Our Waves became an NGO.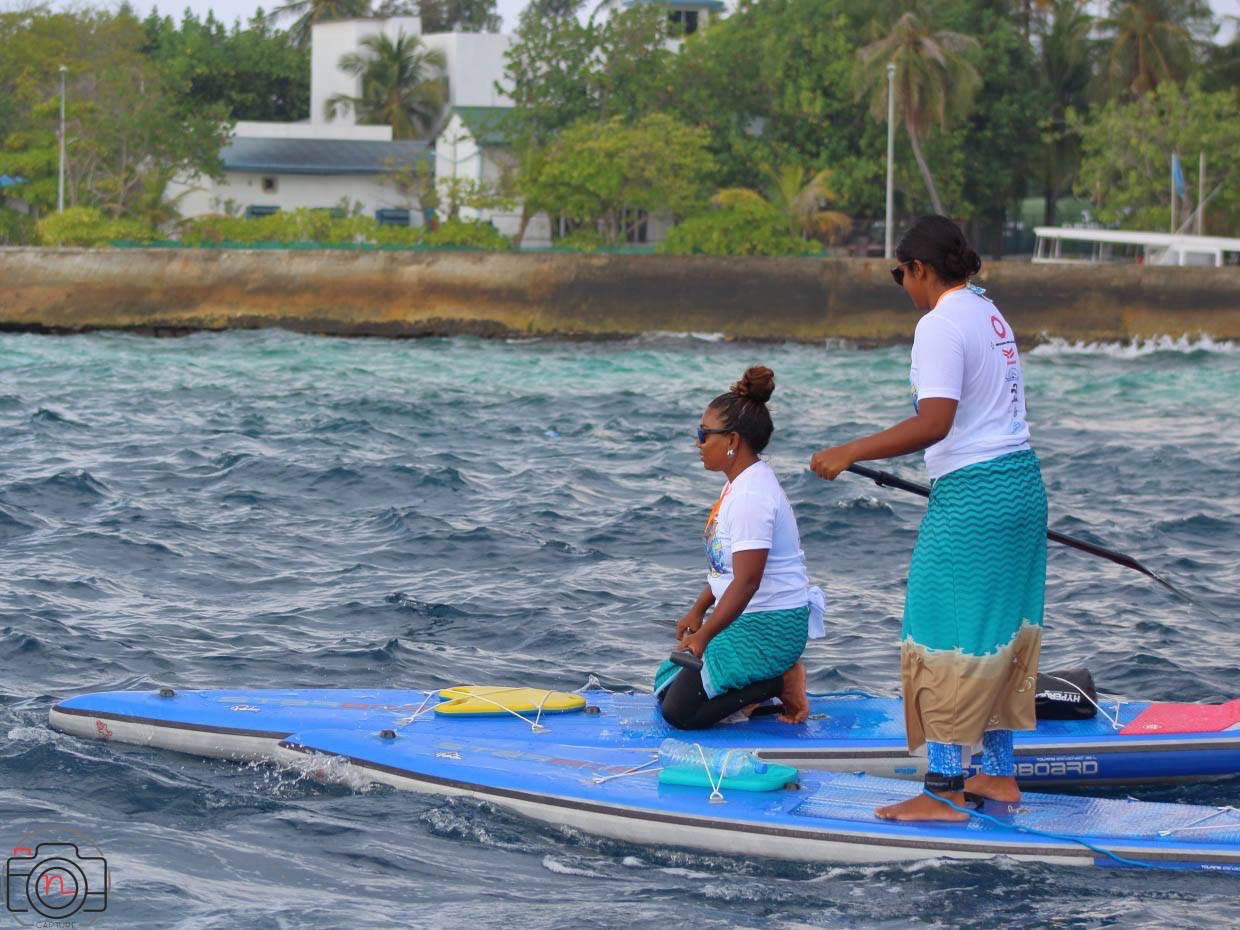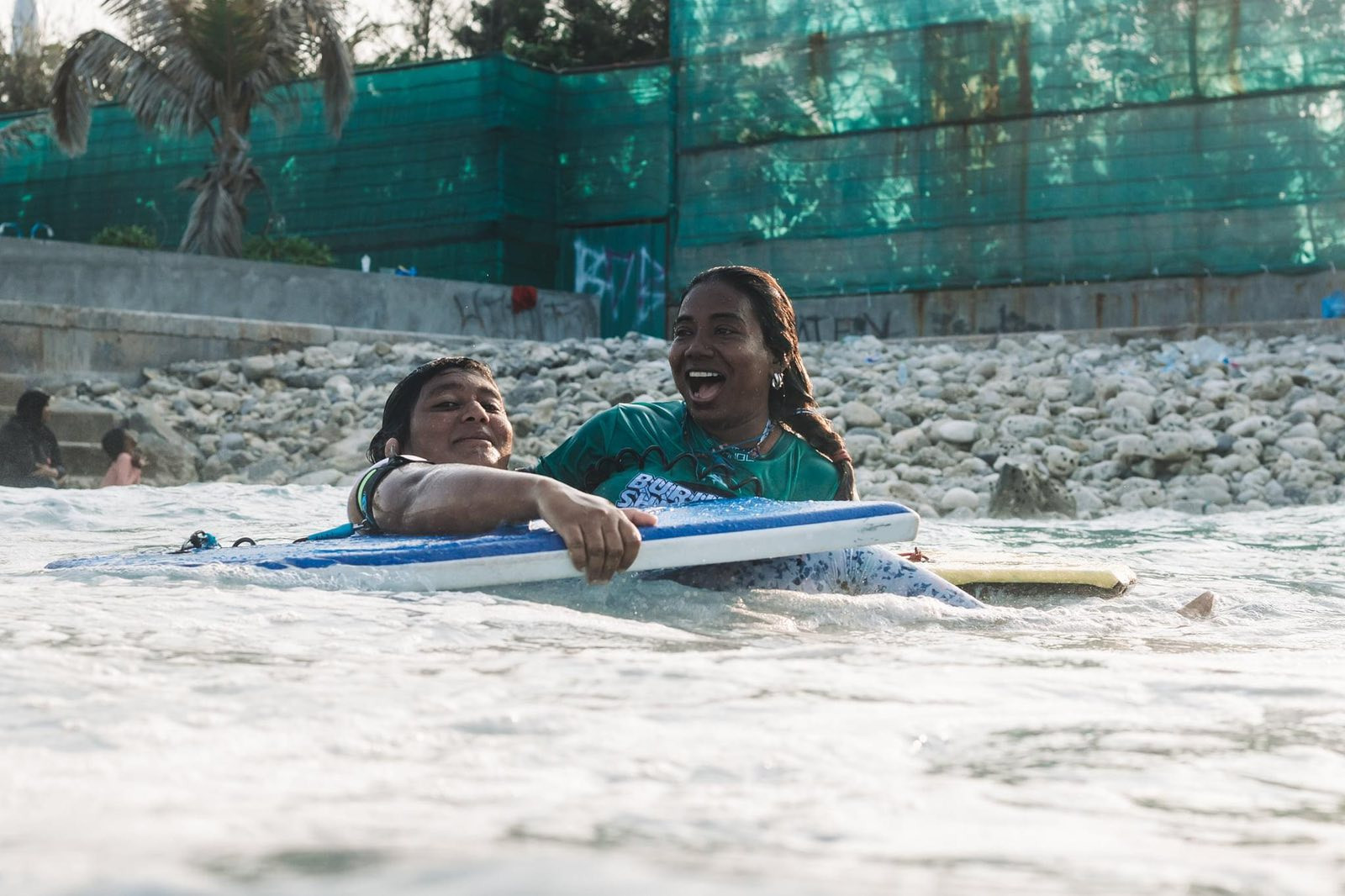 Saazu distanced herself from water sports as work post growing her family. An occasional dive or an early morning surf was never a no, though. The growing surf community in the Maldives has been exploring new ways of enticing newcomers to embrace the sport and Saazu too was invited to many competitions being held in the timeline. For her, water sports was more of a passion than a competition but Aya, Saazu's good friend convinced her that it would efficiently boost advocacy for female participation in the sports.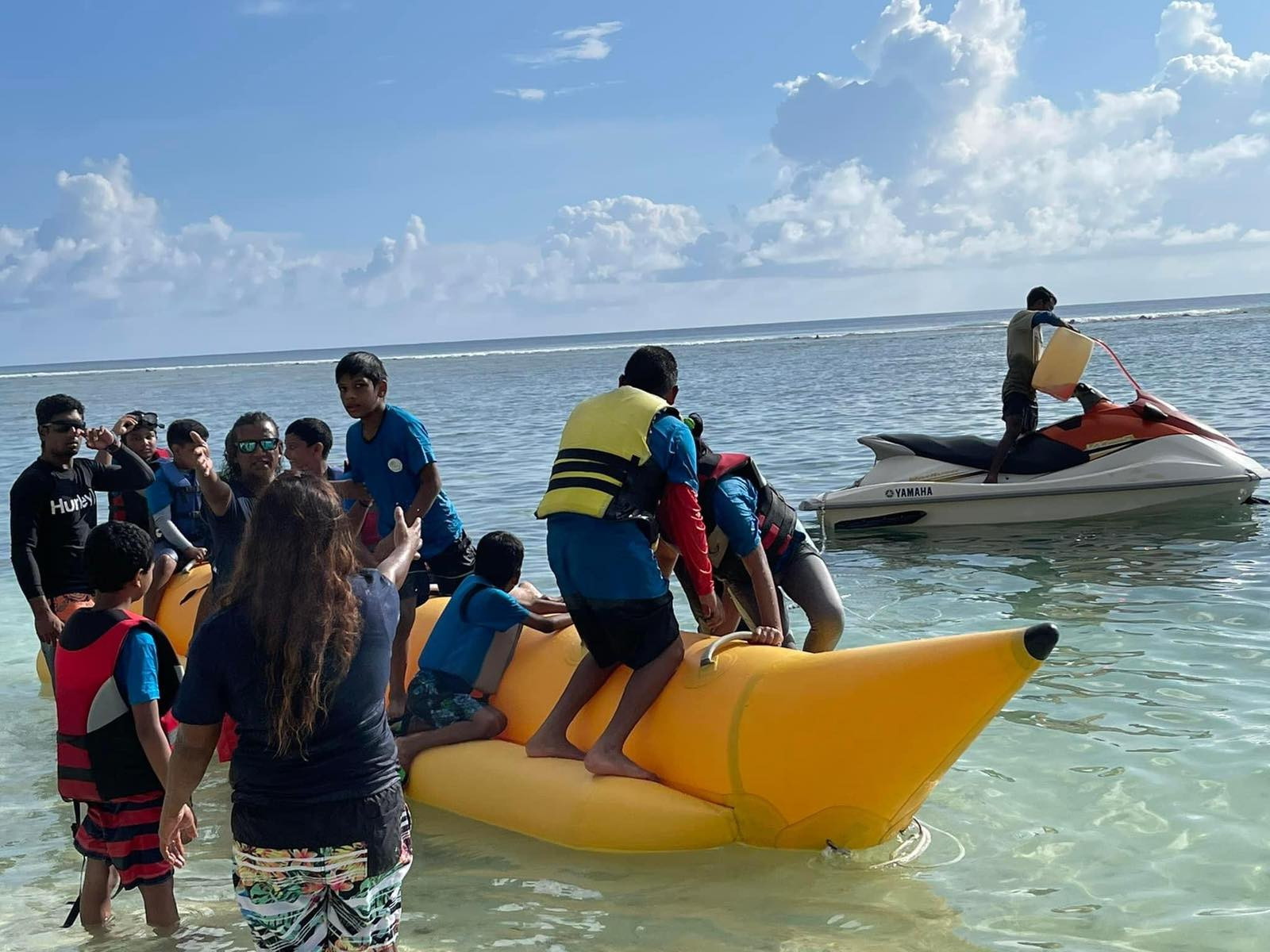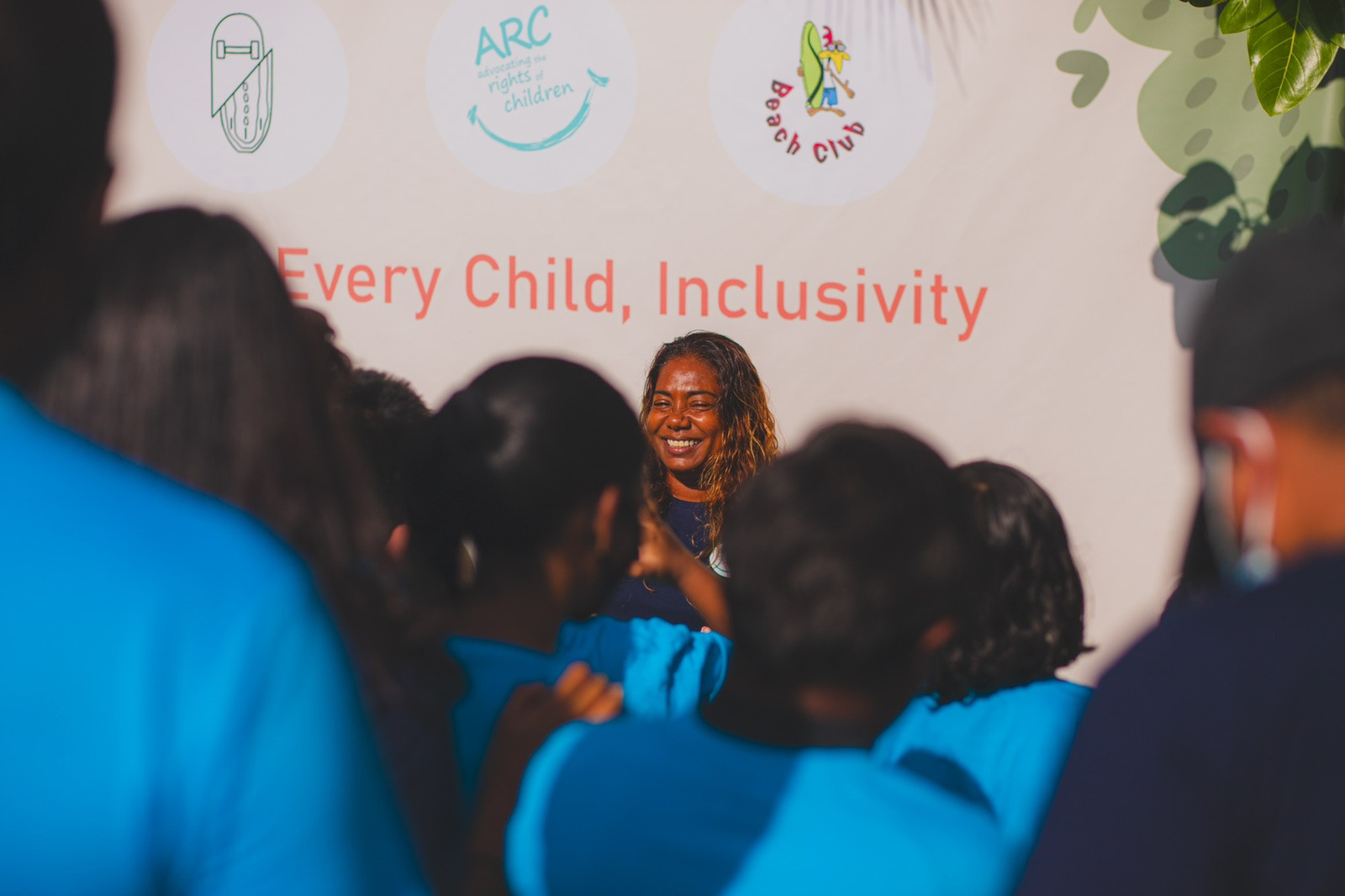 The first competition Saazu participated in was in 2001 at the National Varunula Challenge - a bodyboarding competition. Unlike now, there was no recognition or acknowledgement of a girl's participation in such a big national event. Building on these factors, Saazu is proud to see the community hype, exposure, and awareness the recent competitions have been creating. Many credible opportunities are up for grabs for participants attracting young children to the waves.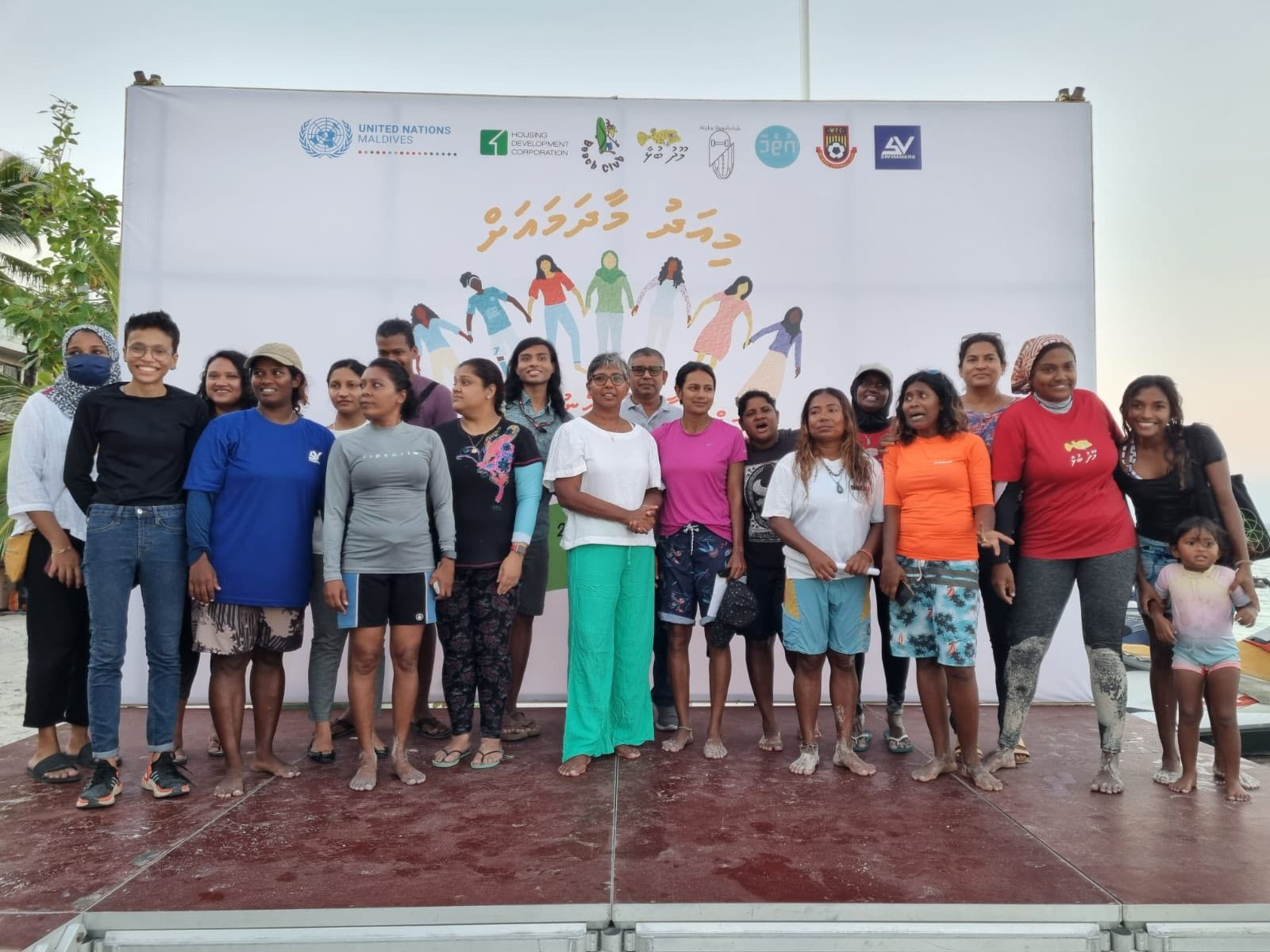 Never in her life had Saazu imagined children and girls heading to the waves as we see today. The demand for professional coaches and mentors is at an all-time high, given there are only 6 national coaches at the moment. This guidance is important to the support given by the community for the sport to grow and excel to international standards in the Maldives. The pressing challenge of lack of technical facilities and materials are being tackled with stakeholders to roll out training programs, Youth Development Programs and more.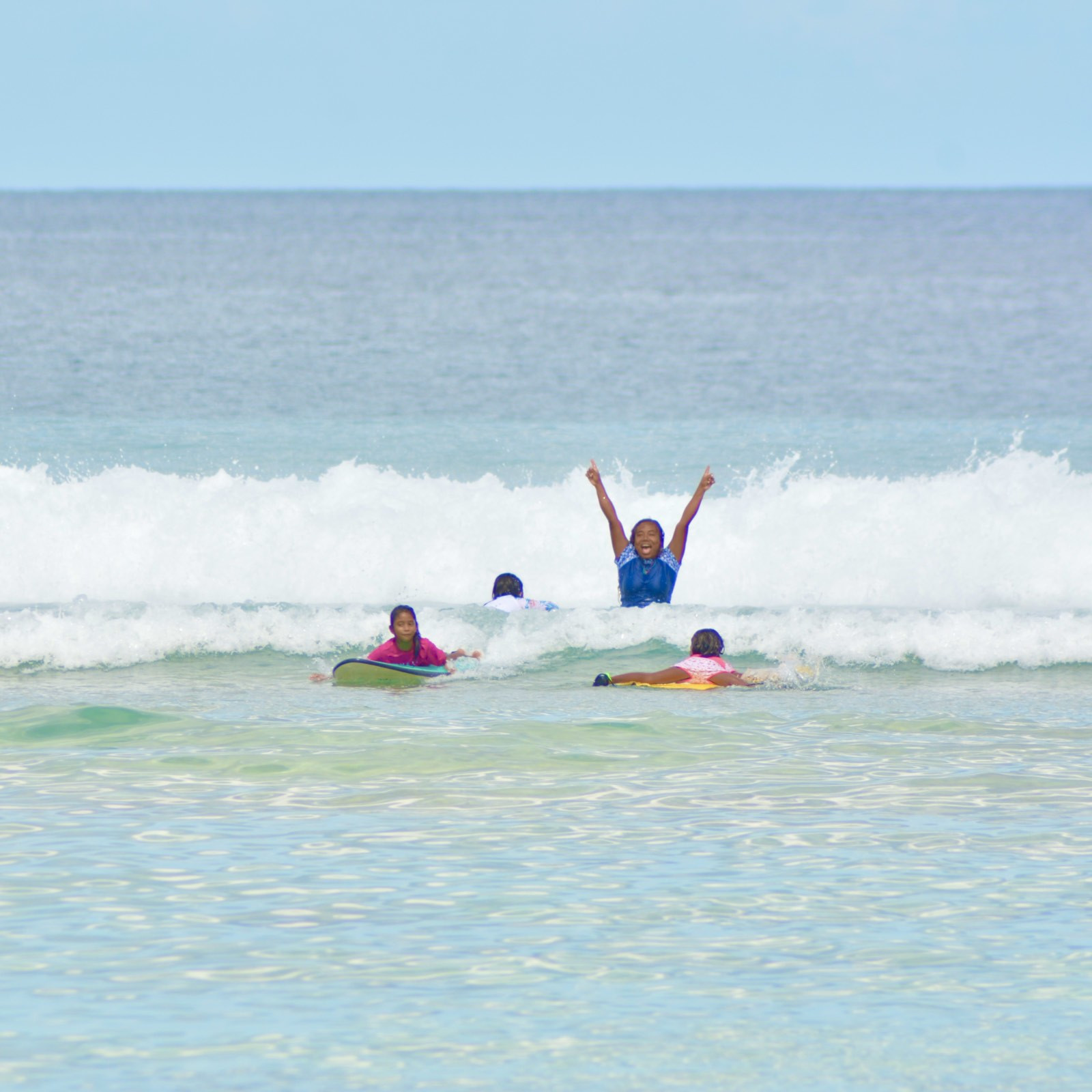 Saazu has observed that though enjoying the waves in any form is an embedded part of our culture, water sports is limited as a profession to few islands with local island tourism. World-class surf breaks can be found in the central and southern atolls of the country however, surfers are few comparatively. If taken up as a profession, surfing itself holds many sub fields in which one can earn on international platforms. From photographers, surf guides and instructors, to athletes and craftsmen, opportunities are ample.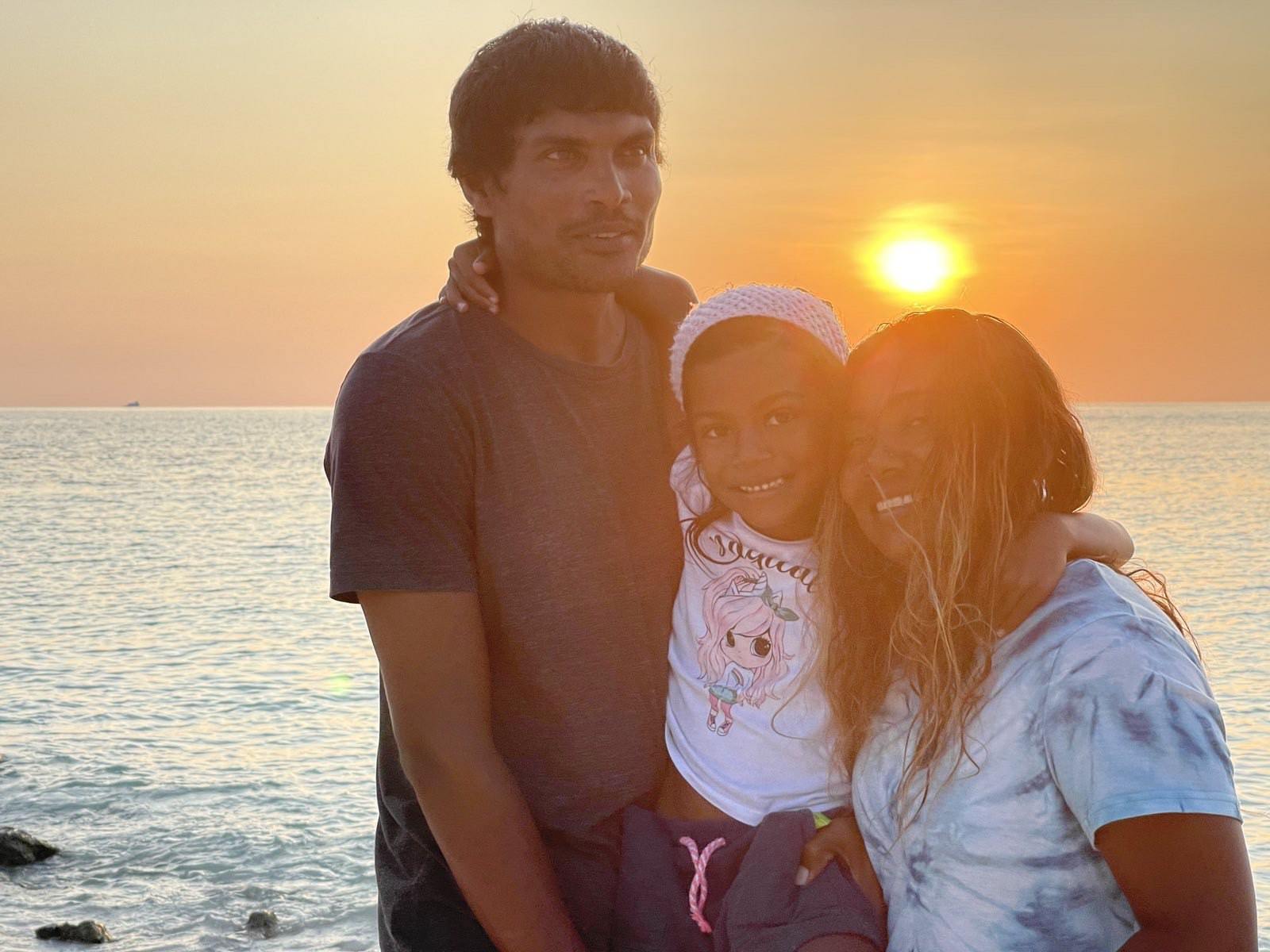 Her parents have been eternal support throughout Saazu's career. For them to have accepted her career choices and trusted her to be on the right path is a blessing in her words. The water sports community has been her rock throughout, be it a mentor, fellow diver, local boatsmen, and even islanders, pushing her to break barriers and do more with her endless love to the ocean.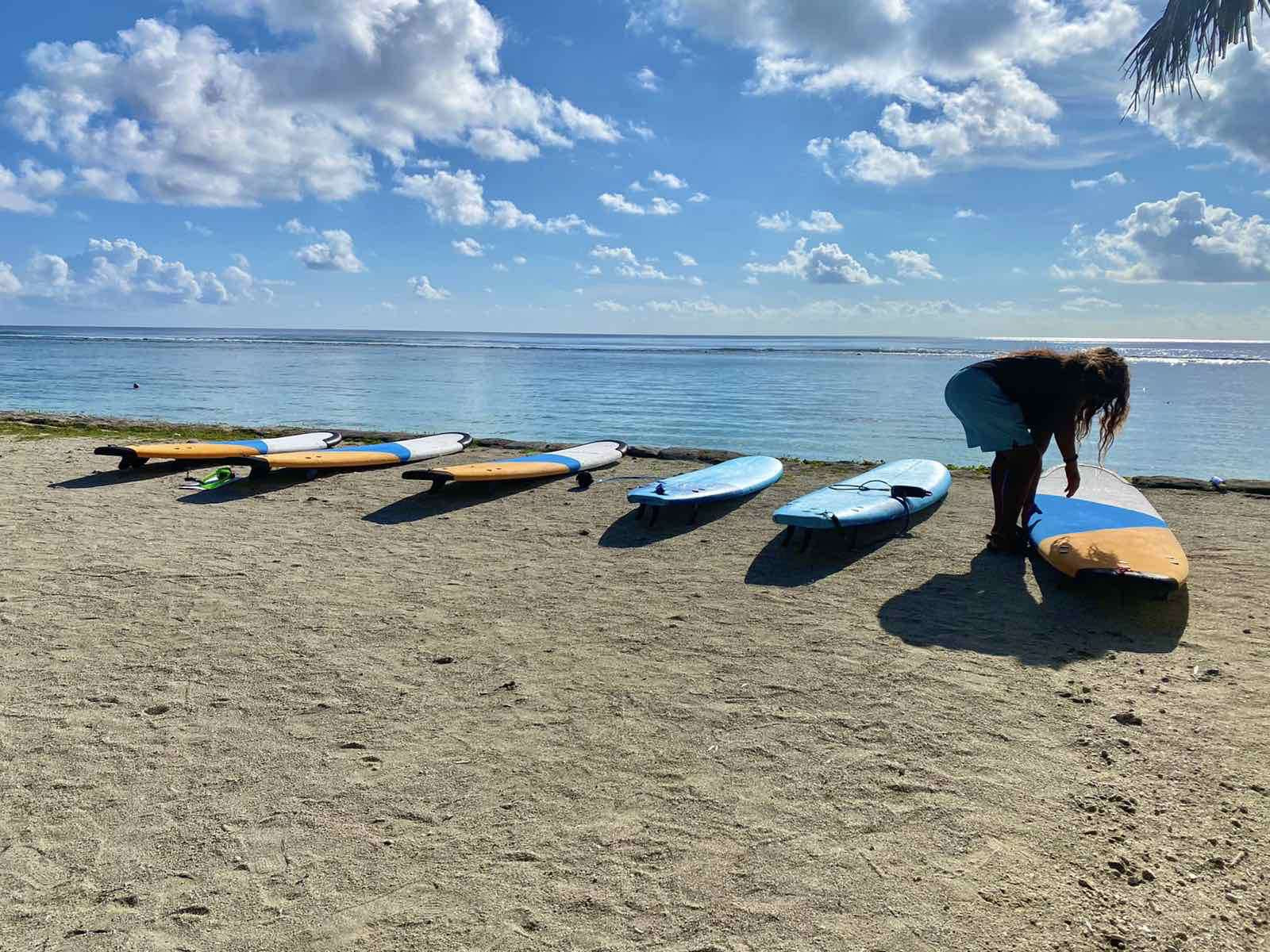 "Face the storm and deal with them strongly. Focus on your goal, and enjoy making your dreams come true." - Shaziya Saeed