Gulnaz Mahir – The Right Attitude
When you spend enough time working on something, you manage to learn a few tricks of the trade here and there that helps you get the job done faster, smartly. But how and when do you learn this "easy way"? One might say success comes from education while others may argue that experience is the key. According to Gulnaz Mahir, it was the challenges along the way that helped her triumph in both her personal life and professional career.
Gulnaz Mahir is the Director of Customer Service at Bank of Maldives. Her career started in 2005 with then Wataniya, later relaunched as Ooredoo Maldives. Coral Glass had an exclusive conversation with Gulnaz to discuss about how she conquered the challenges in her journey and what she takes from it.
The biggest shock of her life came at the age of 15 when her mother passed away unexpectedly. The reality of why parents often say "We won't be around all the time, learn to take care of yourself" hit her hard that day. Gulnaz was the only daughter in the family of 3 at the time. A happy teenager, she was dear to everyone. She had yet to understand the true meaning of "responsibilities". In her own words, Gulnaz had to grow up overnight, a lot faster than anyone would wish a teenager did.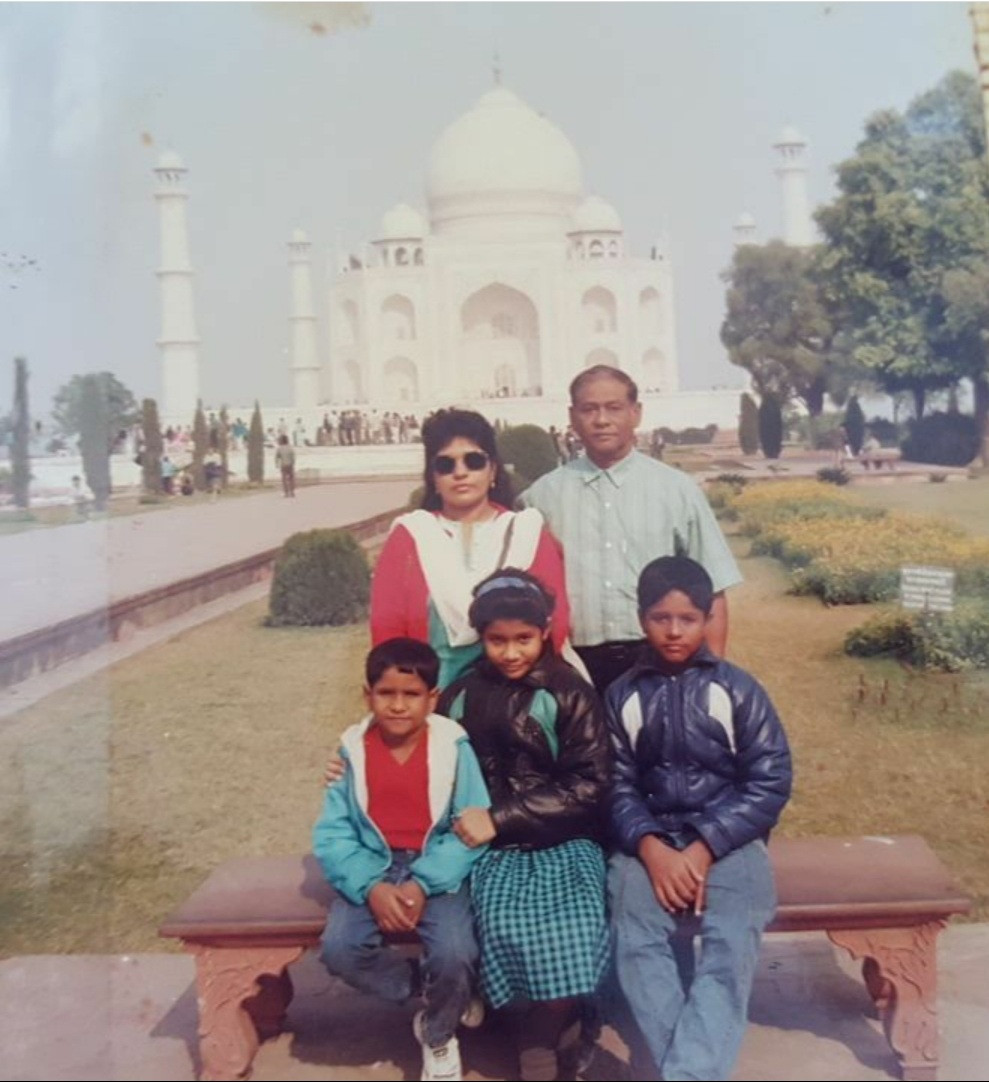 "If it is in my domain, I will make sure that it gets done." - Gulnaz
Things happened in a rush when she had to learn how to take care of herself and others. Gulnaz discovered that the instinct of making sure things got done came naturally to her. She grew into the ethic of not leaving things behind thinking someone else will do it for her. Even today, if it is in her domain, she makes certain that the task is done well and on time. This was an important skill that Gulnaz refined over time, and it was very useful in her journey that followed.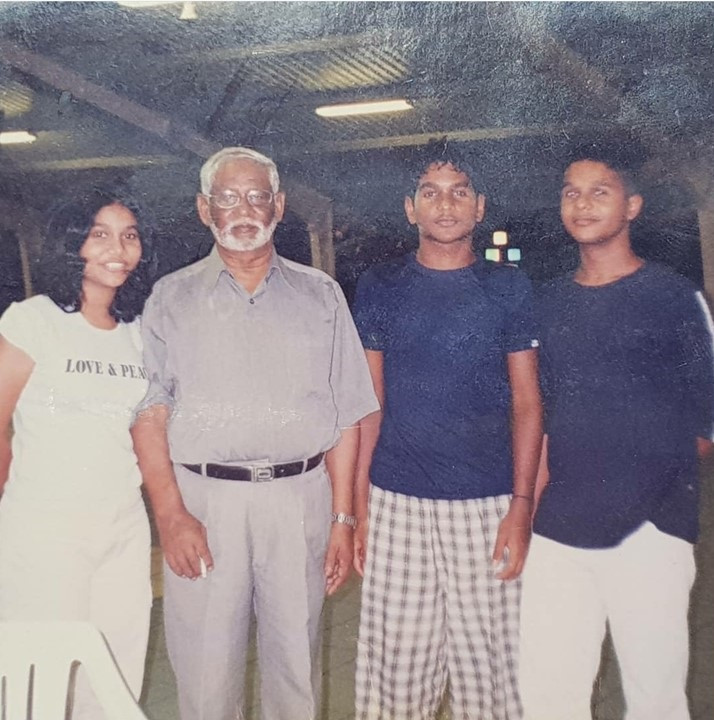 After completing her O'levels from Aminiya School, Gulnaz got an opportunity to leave to the UK to continue her studies. A change in environment was much needed and she took the opportunity to enroll in Howell's School, Cardiff. Two years spent in this all-girls school was greatly eventful for Gulnaz. What we read in novels and see in movies was happening in her life for real.
It started out with a major cultural shock as she had to find her place in a community that had a completely different way of life. Gulnaz initially had a hard time understanding people and getting by but with time, managed to make friends. Lessons at school were taught both in the classroom and out in the field, where they were trained for basic survival techniques beneficial in the real world. The most exciting challenge was when they took part in Duke of Edinburg.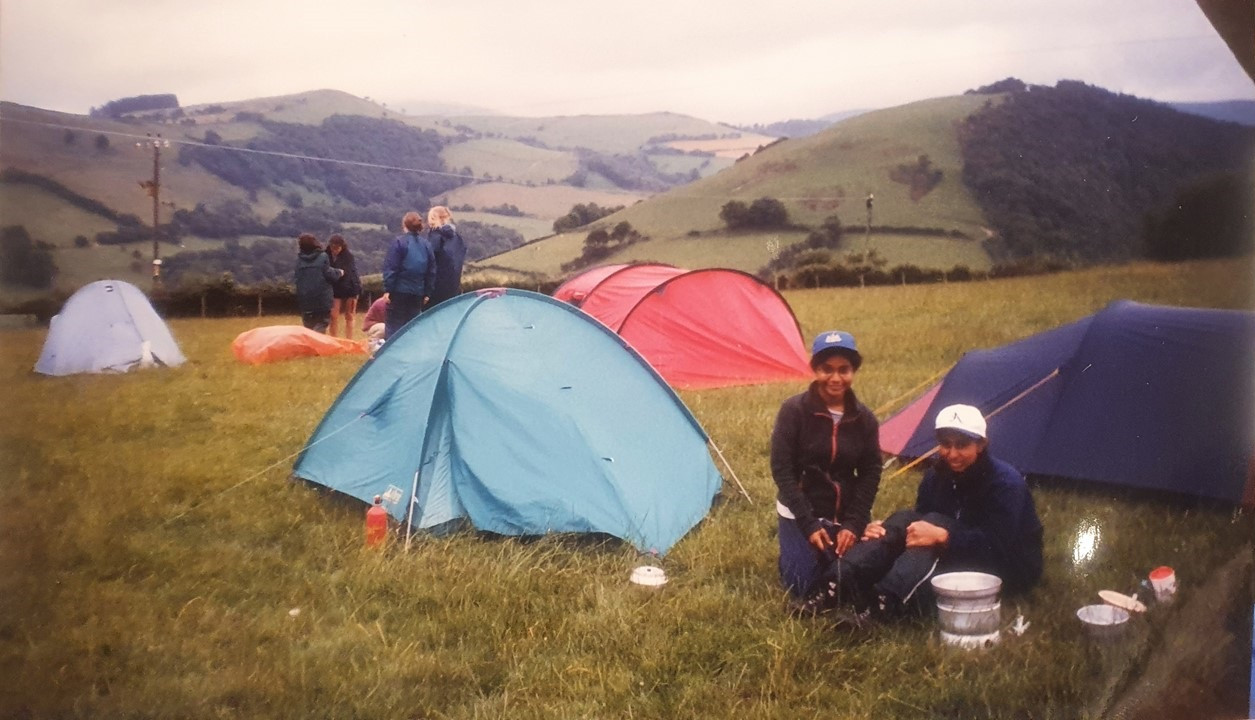 "DoE definitely toughened me up. It was an excellent experience." - Gulnaz
DofE is a national scheme held across UK to help young people gain essential skills, experience, confidence and resilience to successfully navigate adult life. As a part of it, Gulnaz geared up and engaged in the society, volunteering for community work and training for different tasks. She even took part in what she calls the most exceptional challenge in her life – a week-long camping expedition across the Brecon Beacons Mountains Range. For someone who belongs to a tiny archipelago of islands at sea-level, to survive the grueling camping week atop the mountains was the biggest achievement. It definitely toughened her up not only physically, but mentally too.
One of the most interesting realizations for Gulnaz at the time was that being a Maldivian had a certain novelty factor attached to it. She would exchange a lot of information about the local culture, share Maldivian snacks with her friends and impress them with stories from the Maldives. In the late 90s, people were not as aware of the outside world as we are today. In addition to enlightening her friends about the sunny Maldives, Gulnaz herself was seeing her motherland in a different perspective. She was a proud Maldivian.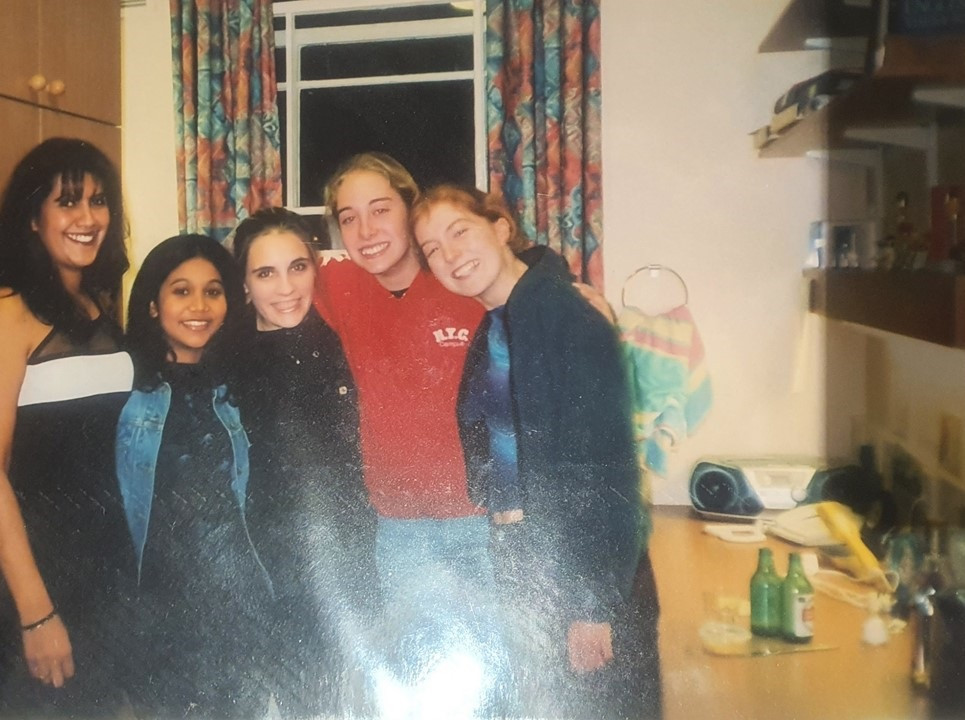 "Sharing stories of Maldives with my friends made me realize how proud I am about where I come from." - Gulnaz
On the day of graduation, Gulnaz was recognized for her efforts in excelling in her grades. Unlike all other students, she had to go the extra mile in catching up with everything and came out with flying colors. Thinking of further studies, Gulnaz expressed interest in becoming a Chemical Engineer. Chemistry was her favorite subject however, there were not too many options in the field available back in Maldives at the time. Alternatively, she went on to enroll for her BA (Hons) in Economics and Finance in University of Exeter.
The 3 years of Uni life was a new chapter in the life of Gulnaz. She was exposed to a burst of flavors in the international mix of students from different backgrounds, 5 of whom turned out to be her best friends for life. They stuck together through everything in between harsh assignments and fun nights out. Besides studying, it was a crucial time of self-discovery for her. Gulnaz says that it is necessary for everyone to find out who we really are. Coming to terms with our preferences, abilities and what we want out of life and our career will assist us in choosing the right path forward.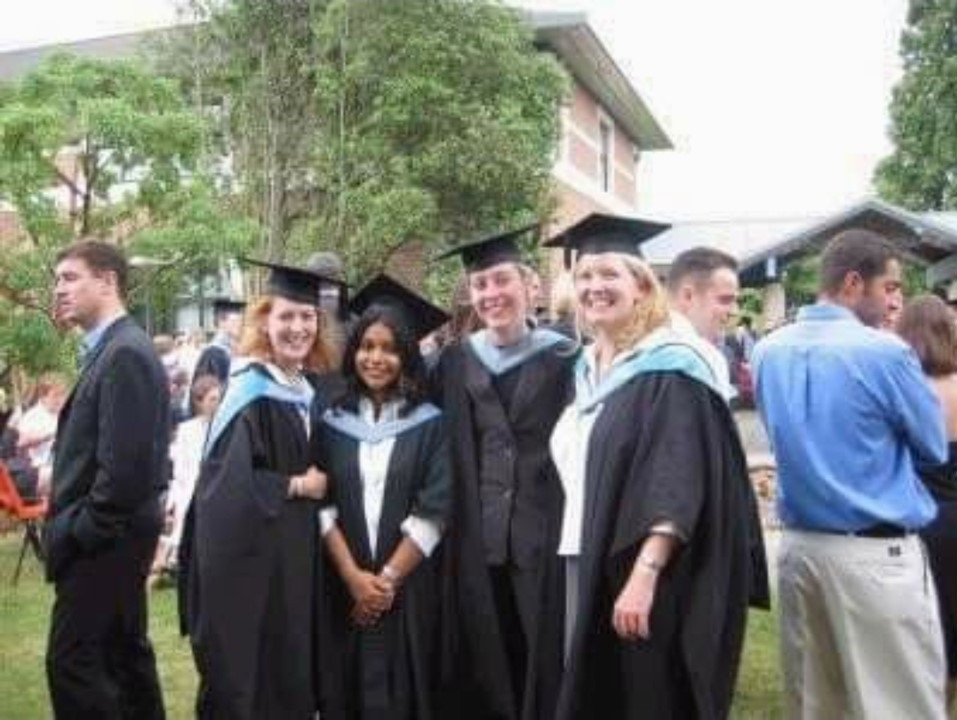 "University life made me understand more about myself and what I wanted to do in life." - Gulnaz
Recalling her university days, Gulnaz expressed how 3 years went by in a jiffy. Subsequently, she completed her MSc in Economics and Finance from University if Bristol, a tough year for her to crush everything in one and get it done with. She returned back home after graduation in 2005. Since Masters was as far as Gulnaz had planned to go academically, she immediately started looking for a job. This was right around the time telecom giant, Wataniya was launching in the Maldives. The next challenge for Gulnaz was waiting.
Gulnaz joined Wataniya as a Revenue Supervisor in 2005. Since the company was just starting off as the only other company challenging the Telecommunications monopoly, their launch became the buzz of the time. Gulnaz was tasked with establishing the Revenue department and making sure everything was set-up properly. Surprisingly, she was utilizing merely a chapter of everything learnt in the University. The years that passed after was a journey of learning for Gulnaz. Onwards came trainings, new tasks, promotions and more responsibilities.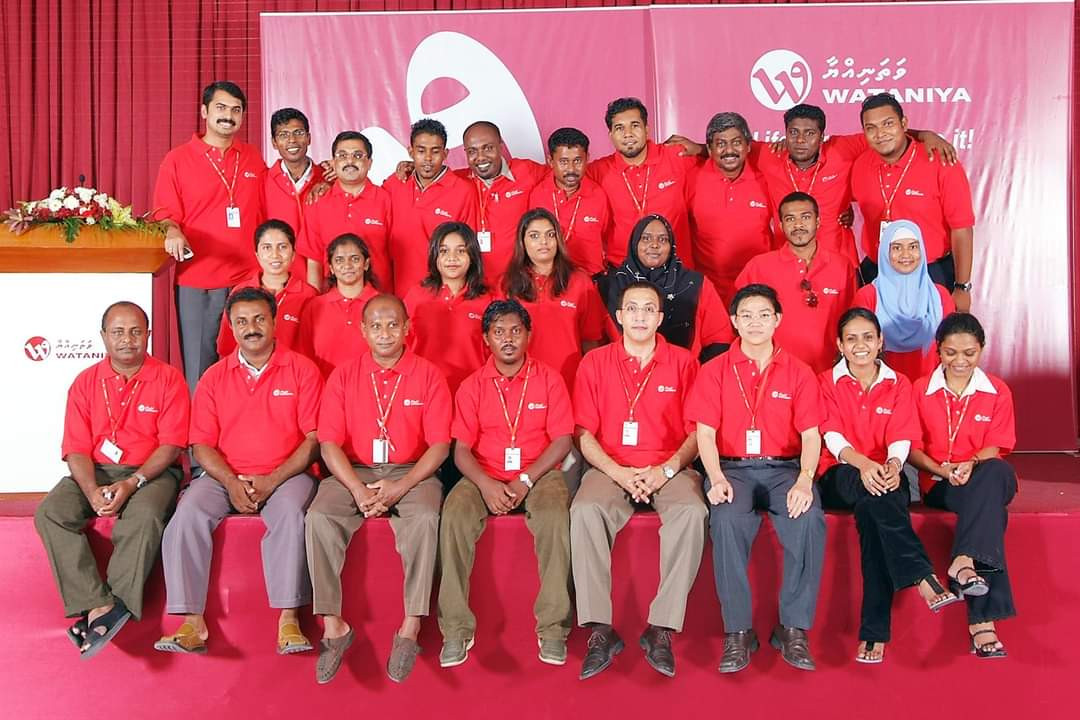 It is during hard times that we have the most opportunity to grow. Gulnaz admits that she figured out her strengths and weaknesses with every new challenge that presented. The best way to play it out is to leverage on the strengths and work on the weaknesses to polish your performance. Let your abilities surprise you.
"I always keep my motives in check. If my learning curve is flattening, it is a sign that change is needed." - Gulnaz
When you wake up in the morning and think twice about going to work, it is a sign of your learning curve flattening. A former CEO of Wataniya and a gentleman Gulnaz looks up to, Mr. Yasir, used to remind the team of it frequently. It is one's own duty to make sure that their learning curve is steadily rising and not flattening. The words stayed with Gulnaz since. Having contributed majorly in the finance department for 5 years, Gulnaz decided to make a move and explore a new challenge in the commercial department.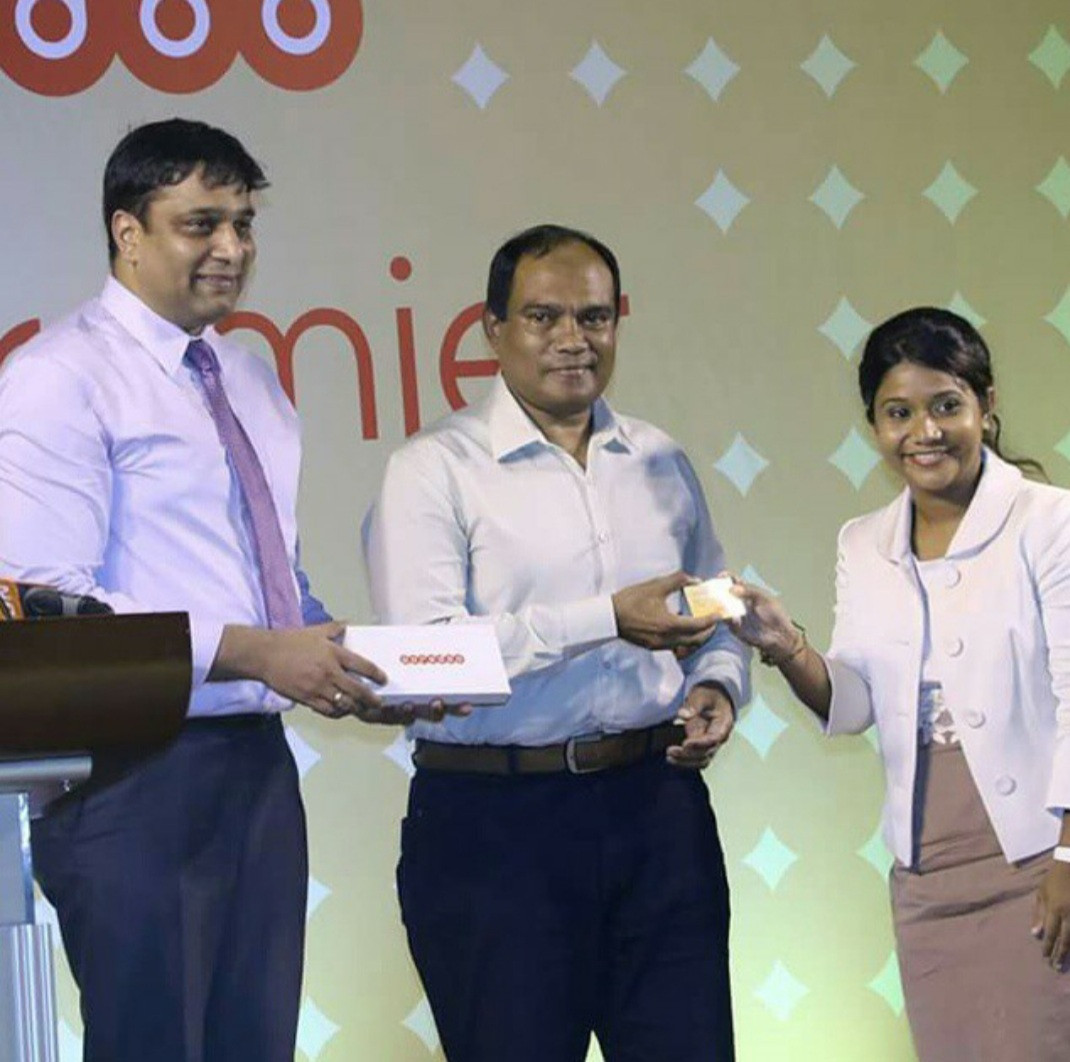 Gulnaz was appointed to lead the commercial department as Products and Services Manager in 2010. The team was excitingly tapping the market with their newly launched Data products. Later in the year, Gulnaz decided to take a break to concentrate on her family.
Welcoming a baby into the family is a special celebration in itself. Gulnaz took time off work when she had both her babies and spent it giving undivided attention to her loved ones. It is a right to every parent. We still expect women to commit and take care of the family. Gulnaz believes that it is an innate expectation which needs to change for the better. She herself has faced male colleagues who have a different viewpoint when it comes to their own wives taking maternity leave but when it is a colleague, there is obvious judgement.
We need to focus on the fact that looking after a family is a role for both genders. Gulnaz strongly encourages putting across the same opportunities a man is given to excel with his career to a woman and seeing how she deals with it. After all, if it works out, no one loses their share, the pie only gets bigger!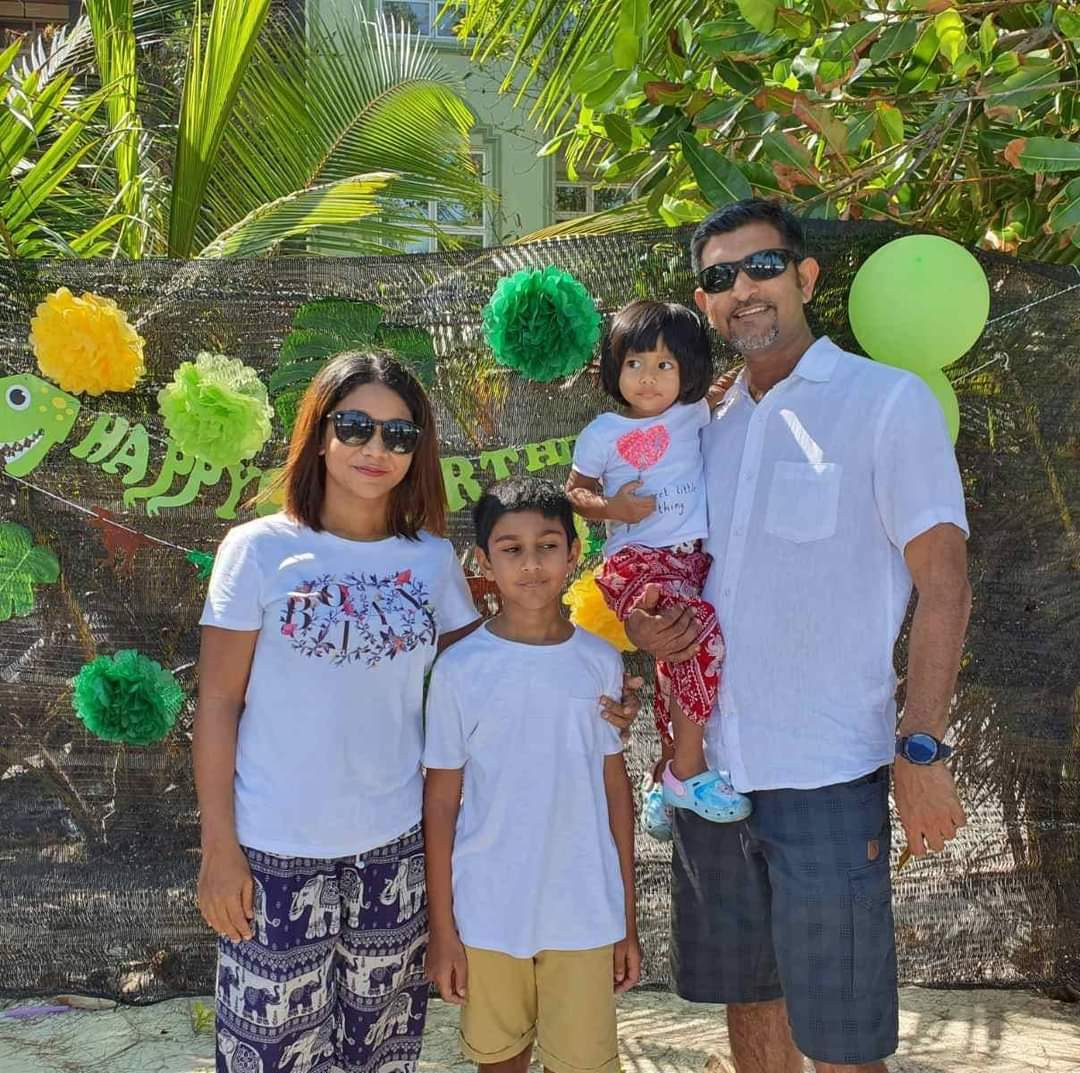 "Nothing is lost by giving a woman the same opportunities as a man." - Gulnaz
Gulnaz wishes to advocate and empower women to come forward with talking about sensitive conversations like these. The world could use more women who will not only talk about things that inspire females, but also shine a light on controversies they feel difficult to talk about. Bringing equality to the table can support removal of the taboo out of issues like taking a leave from work to take care of one's family.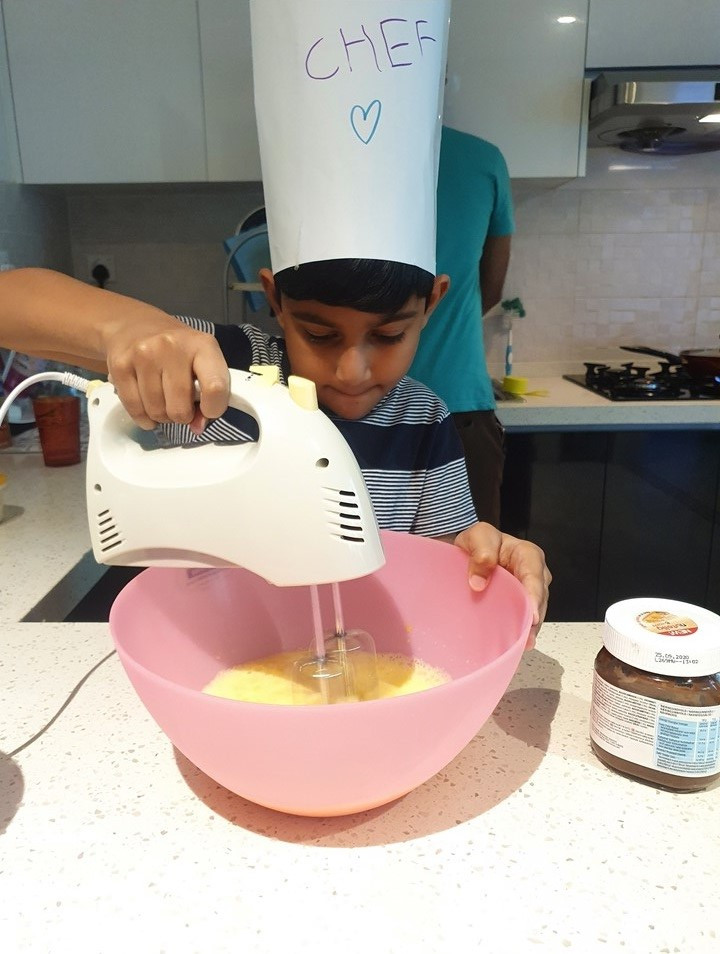 In 2012, Gulnaz joined the workforce back for more successful years with Wataniya and Ooredoo as the Head of Data and VAS products. The digital world had taken off and finding ways to tap into that was a challenge that made Gulnaz more curious. She and her team needed to work smartly to tackle the new challenge and find innovative ways to connect with their customers. Her focus was on not stepping back from the challenge. As a result, the team managed to bag accolades as the Best Team twice consecutively under Gulnaz's guidance. They managed to get market share for the company, cherry on top.
Three years later in 2015, the management of Ooredoo offered Gulnaz a valuable position in the Senior Management. Joining the round table as the Head of Customer Services, Gulnaz was the only female lead in an equivalent position. It was both a compliment and a challenge, considering that technology is a male-dominated field. Further, although Ooredoo had shown tremendous progress in the market, customer service was the one segment they were lagging behind in. So, the task of building people and putting appropriate systems in place to improve on the weakness was on Gulnaz's shoulders.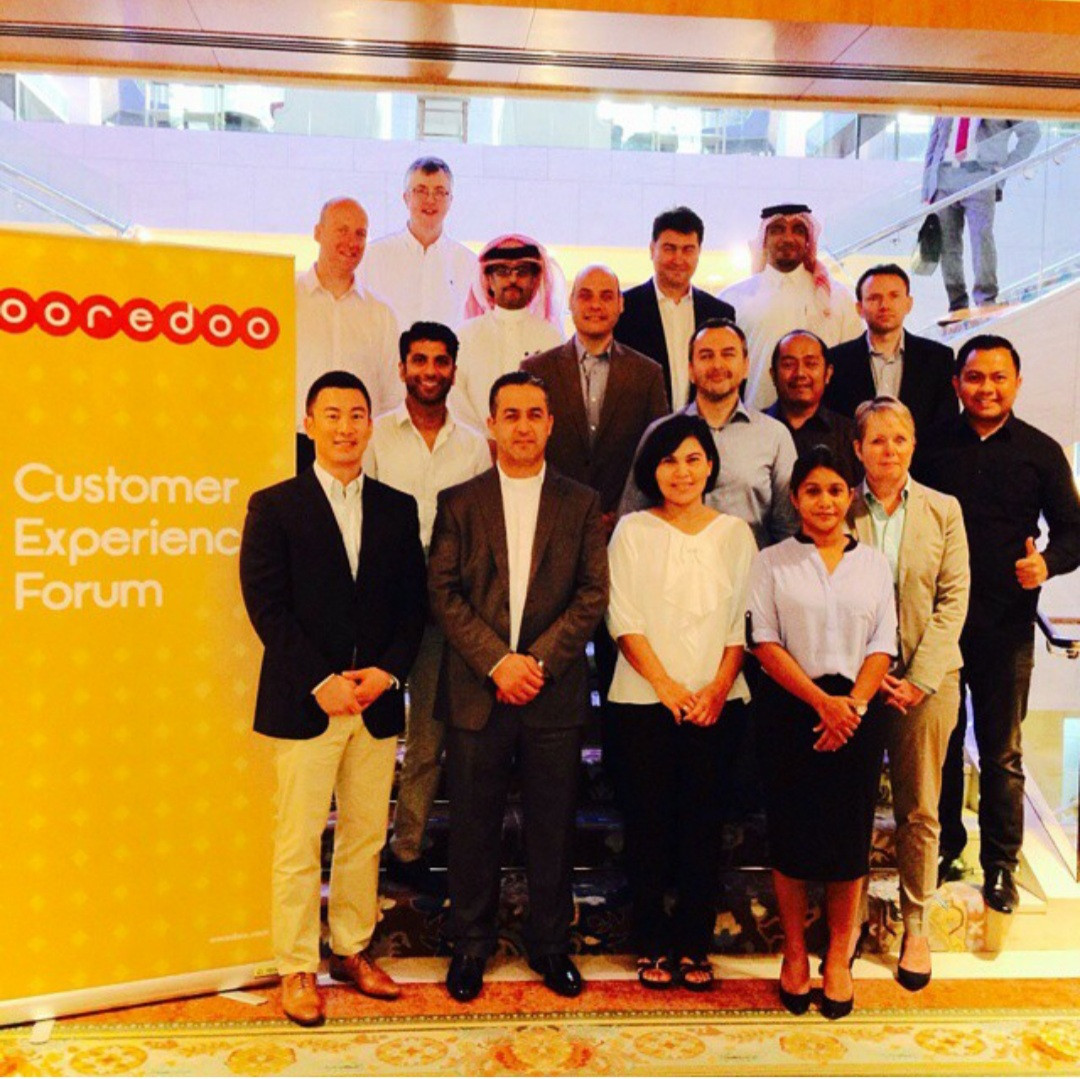 "Being the only female at the round table was a big challenge considering telecom was a male-dominated field." - Gulnaz
Personally, the challenge stood out for Gulnaz. For someone who studied Economics and Finance to move across borders to the commercial field in telecom, it was two different worlds. She quickly realized that you can study anything you want in Uni but no text book states how to act and perform in the work environment. It is very different from what Gulnaz thought it would be. Learning doesn't necessarily mean a University Degree. You learn as you go and if you learn for yourself with the right attitude, you can make a success out of yourself. If you are willing to put yourself out there and learn new things that come along your way, ultimately that is the learning you need. One can easily get a degree and have learnt nothing. Unless you check and recheck your knowledge on a daily basis, Gulnaz doesn't think you can become successful.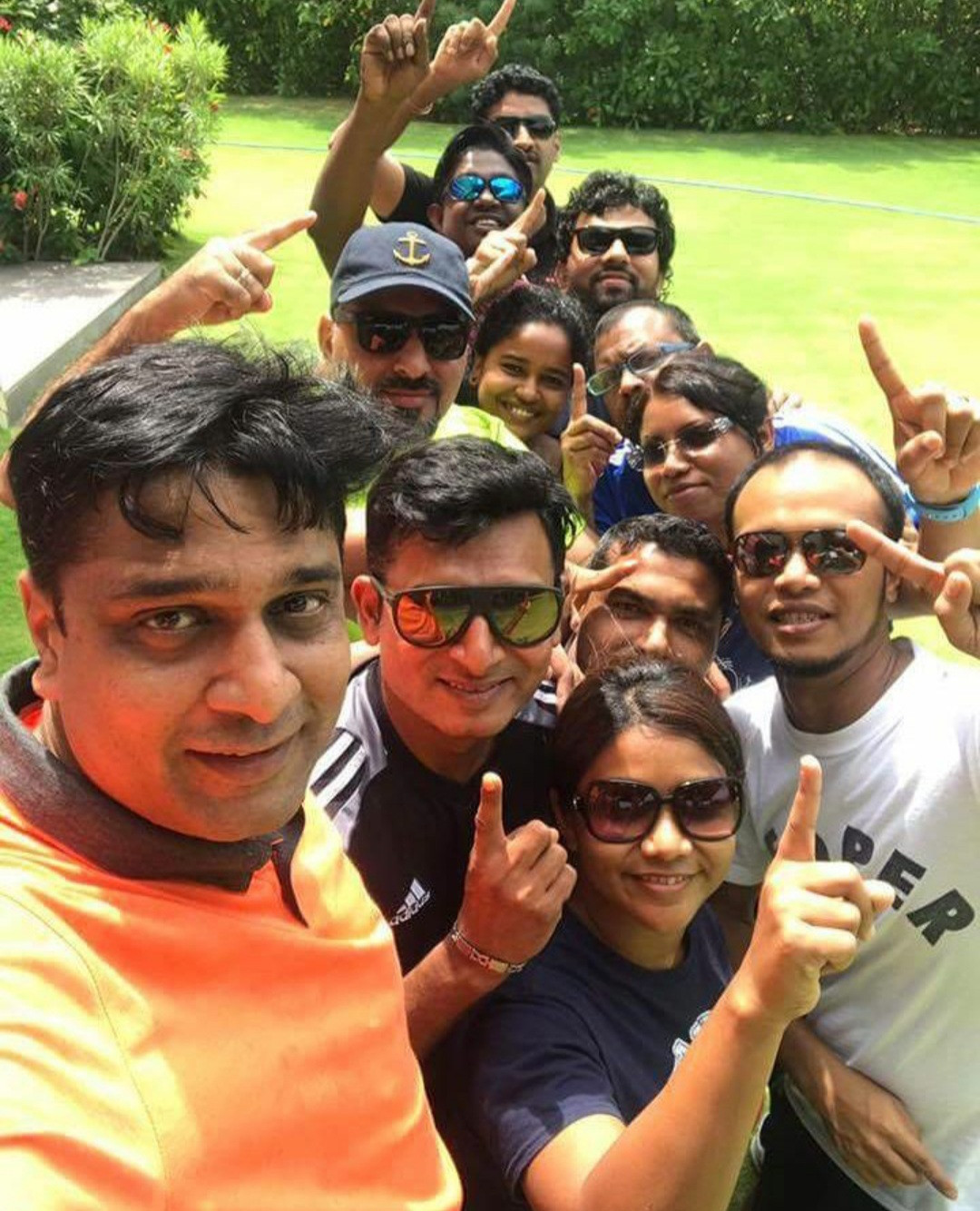 Gulnaz had to be on top of her game to motivate the right people, rollout the right strategies and ensure that the team was moving forward. She and her team curated challenges that took the whole idea of customer care Ooredoo practiced and looked at it in different angles. Customer care had deeper roots beyond the mannerly face at the front desk greeting customers. It was the decisions taken at managerial levels that impacted the customer service provided at the front office at the end of the day. Therefore, every person involved in making the decision needed to familiarize themselves with what was going on in the service floor.
"Learning does not necessarily mean a University Degree. You learn as you go." - Gulnaz
The strategy turned out to be a he success story for the company. In 2017 when Ooredoo took another major leap, Gulnaz was a part of the team that worked on introducing digital customer care touch points on all social media platforms. Marrying the digital world to the experience factor, they also introduced the first auto-bot, Ooredoo NEXT, making sure customer queries were attended to effortlessly. This is where Gulnaz's passion lies.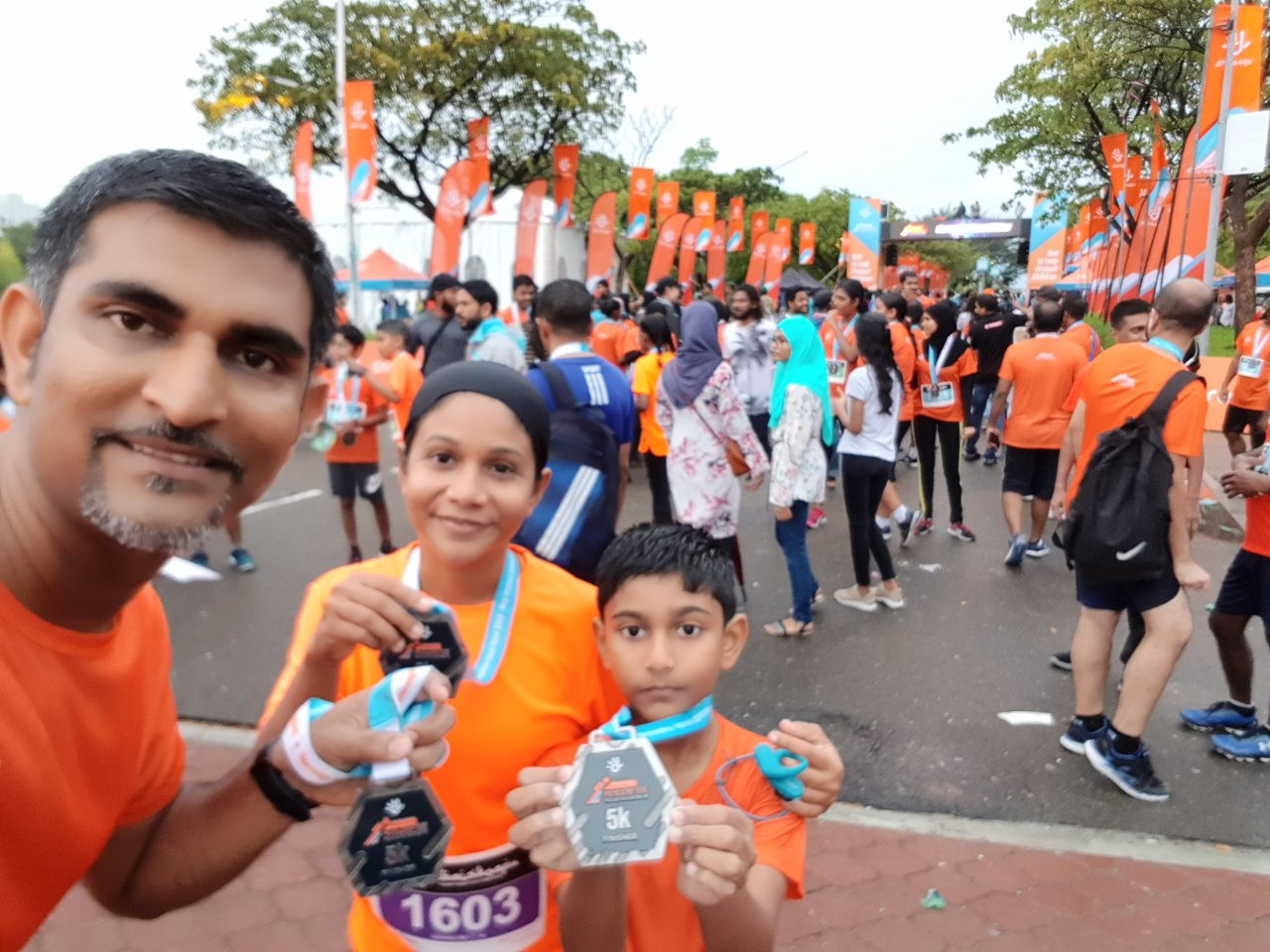 Gulnaz joined BML in February this year, after a leave in 2018. Banking is yet again a very different field compared to the tech-savy, fast-moving telecom sector. Being a part of it for 15 years, it was questionable why she wanted to start fresh and when asked so, Gulnaz looked back on her experience and highlighted how the learning curve was her motivation for growth. She felt like a change of scenario would be an intriguing challenge to take on once again.
Gulnaz was very much inspired her whole life by her father who taught her how to think outside the box. As her family grew to 8 siblings, she became closely attached to her sister, Farahanaz Faizal, who was the first PhD graduate in the Maldives. She pushes Gulnaz to always look for what new can be done with her career. She hopes to bring agility to the banking sector too, as her journey in the corporate world begins again.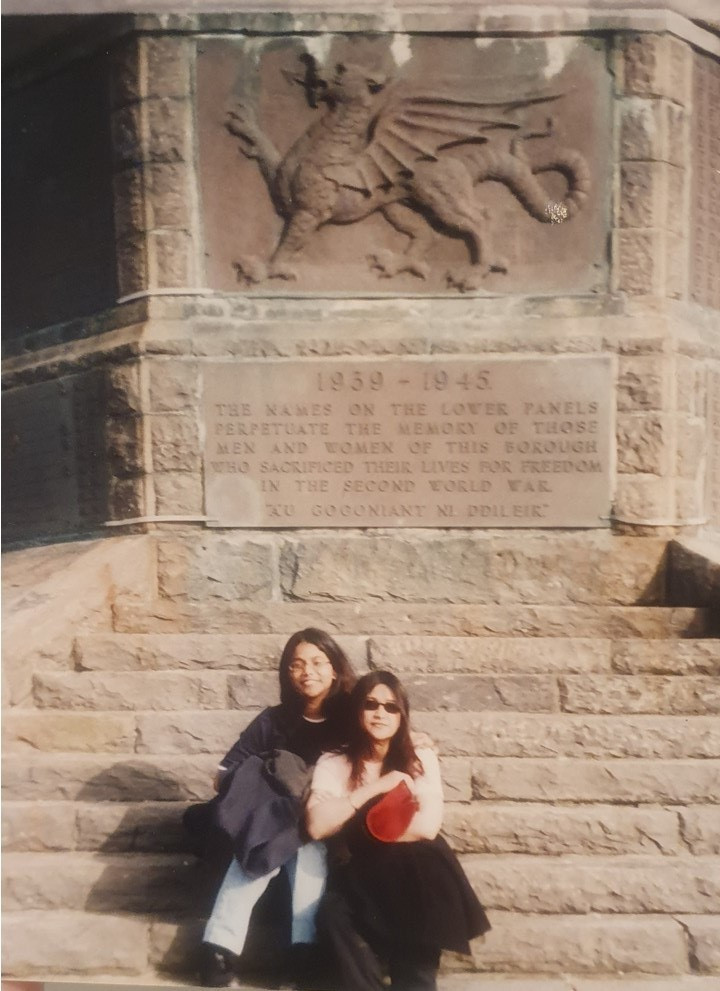 As all our exclusive interviewees do, Gulnaz too left wise words for the youth to take note of. She loves how the young generation is full of excitement. She emphasizes on the importance of keeping the fire going but if there is one thing to be cautious about, it is the fact that there are expectations in the real world we still will have to manage. In the work environment, you will face a mix of different people and scenarios hence, getting things done might not always look like what you expected it to be. Compromises will have to be made in that regard.
"As great as it is to be mentally 19 all the time, it is also important to manage expectations in the real world." - Gulnaz
Gulnaz advices everybody, while it is great to be mentally 19 and on your toes all the time, in the same time to keep in mind that not everybody else is moving at the same pace as you. Neither will they have the same outward looking, ultimate goal but if you wish to accomplish your goal, taking the team along with you is the best move. When measured collectively, success becomes sweeter. It also guarantees that things will be easier when you want to take the next big step.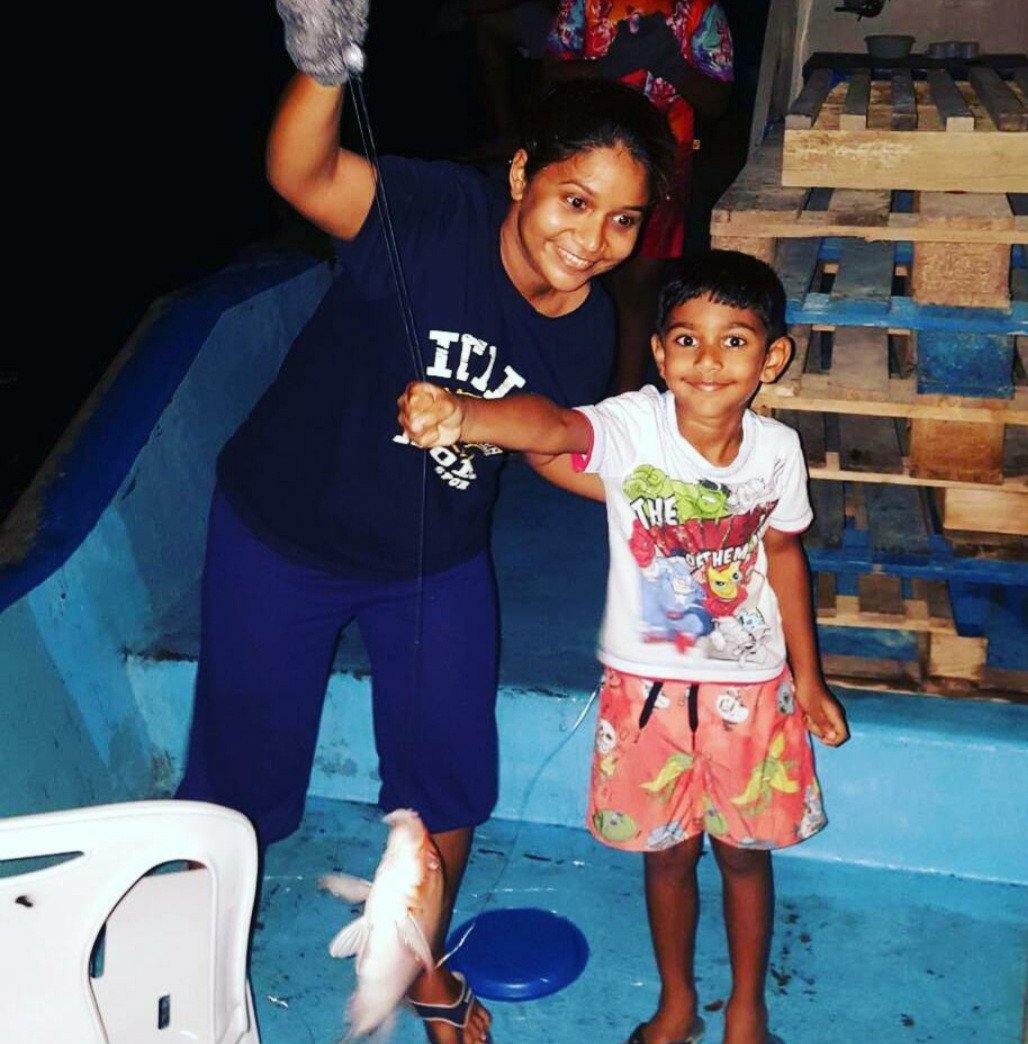 We are all looking to leave our legacy behind. As a former CEO once told Gulnaz, "If you think you know everything, then you definitely don't know anything." Something Gulnaz actively practices is remembering to put on the listening hat. Being able to sit quietly and listen to someone else put their point across, and understanding where their concerns and thoughts are coming from, is a secret superpower Gulnaz would like to share with you. Even though you think you know, you can actually continue to learn from others.
Investing in your team and guiding them is the key to ultimate success. Do you have the right attitude to drive your team forward?