Insha on the rise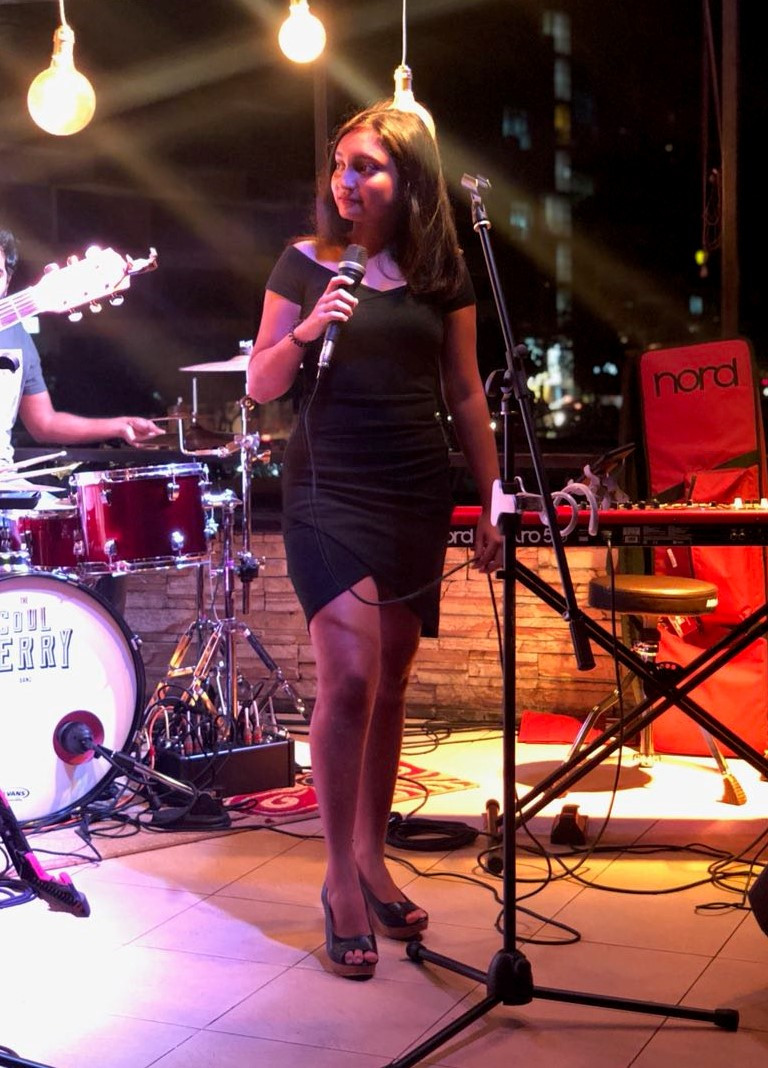 From growing up with a rare skin condition to finding her way in music, entrepreneurship and now pursuing her passion, Insha has proven that if there is a will, there is a way. We had an inspirational talk with the budding artist on her journey so far.
Dreaming big is a good mantra to follow. It gives you a goal in life, and motivates you to plan and stick to working on achieving your goals. For Insha, it is a lifestyle. She has been exploring her interests, and conquering them one by one. This being said, even Insha has her rough days. According to her, the secret is to not let things get to you. Insha became a public figure as a musician. Her career got a kick-start from her feature in "Raagu" show and is on a high since.
Exploring music
Insha has been singing for as long as she can remember. Both her parents are musicians and they have supported Insha's music career with the best trainings and coaching they could offer. Insha participated in singing competitions since preschool and interestingly enough, even has a short clip of her that went viral on twitter.
Insha credits her feature in "Raagu" show on TVM in 2017 for her exposure to the maldivian resort music industry. She was approached by resorts for gigs and had the opportunity to work with a number of musicians such as Fatho and Soulberry Band for her features. She has also guest starred on Maldivian Idol. Insha believes that this has helped her improve her skills immensely. She was able to develop her voice and tap into her full potential as a true musician.
When one's dream becomes their passion, they hustle to stand-out from the crowd. Insha desires to thrive as an individual and perform solo one day. Advancing from a basic level, Insha ventured into learning how to play an instrument in order to play independently. She has been learning how to play the piano for over a year now.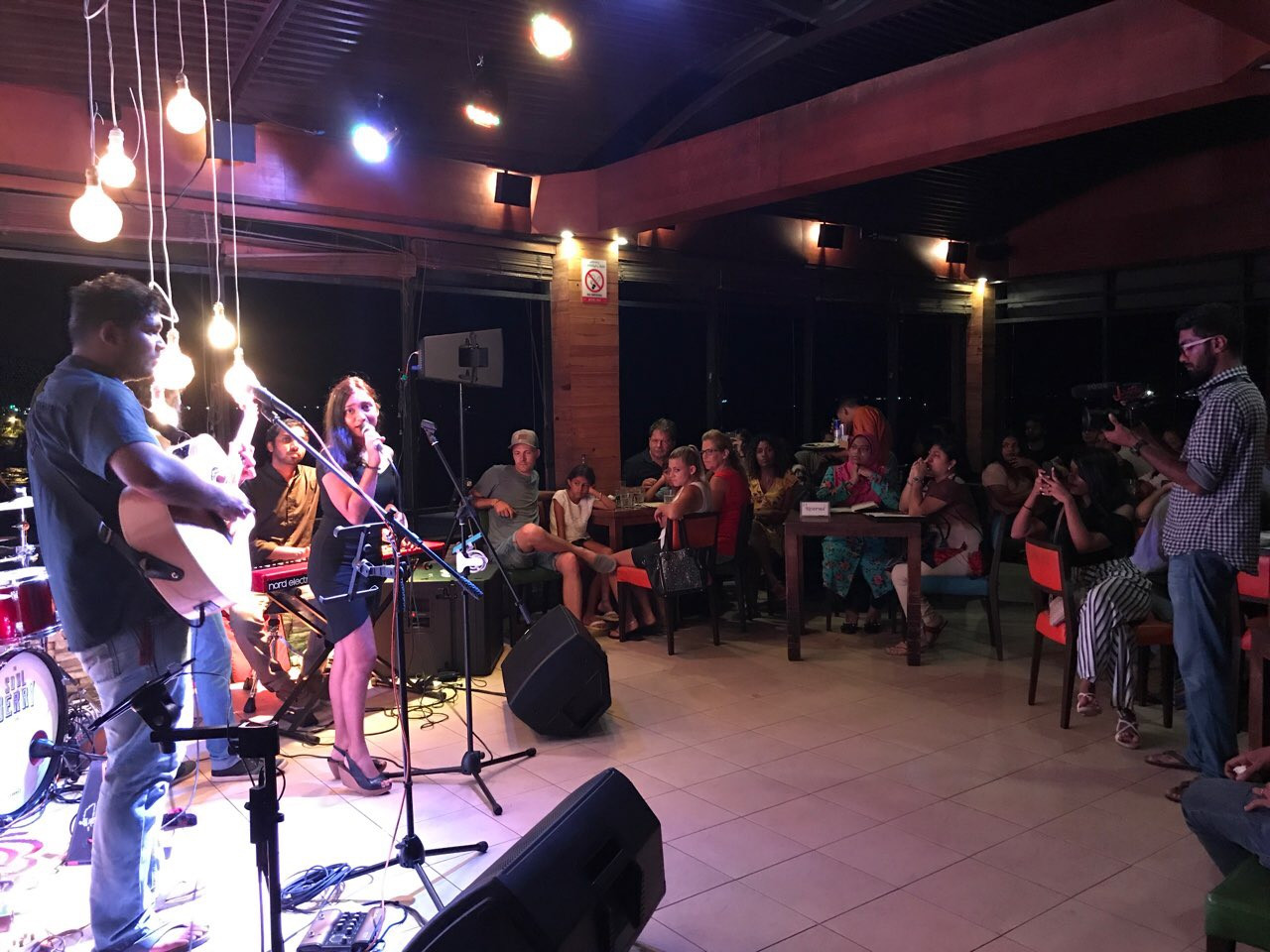 Though it sounds like things have been easy for Insha, her biggest challenge has been transforming from a passionate musician to one who plays to earn. As the taboo goes, everyone expects their friend to perform free of charge for them because, you know, friends. But is this really fair? Insha worked hard on herself to improve and grow as a musician. She suggests showing real support by hiring your friend for a gig instead. On behalf of all budding musicians, we support the suggestion. Insha's skills are not limited only to music. Many of you would also know her as a craftsman from Instagram.
"Keveli" - A success story
Insha's mindset on being self-sufficient set in early on. Before she left abroad for her studies, she wanted to arrange a bit of finances for herself. Hence, came the idea of making jewelry. Her home-business that flourished on Instagram was named "Keveli". Though the name suggests bracelets, Insha was selling beautiful hand-crafted earrings.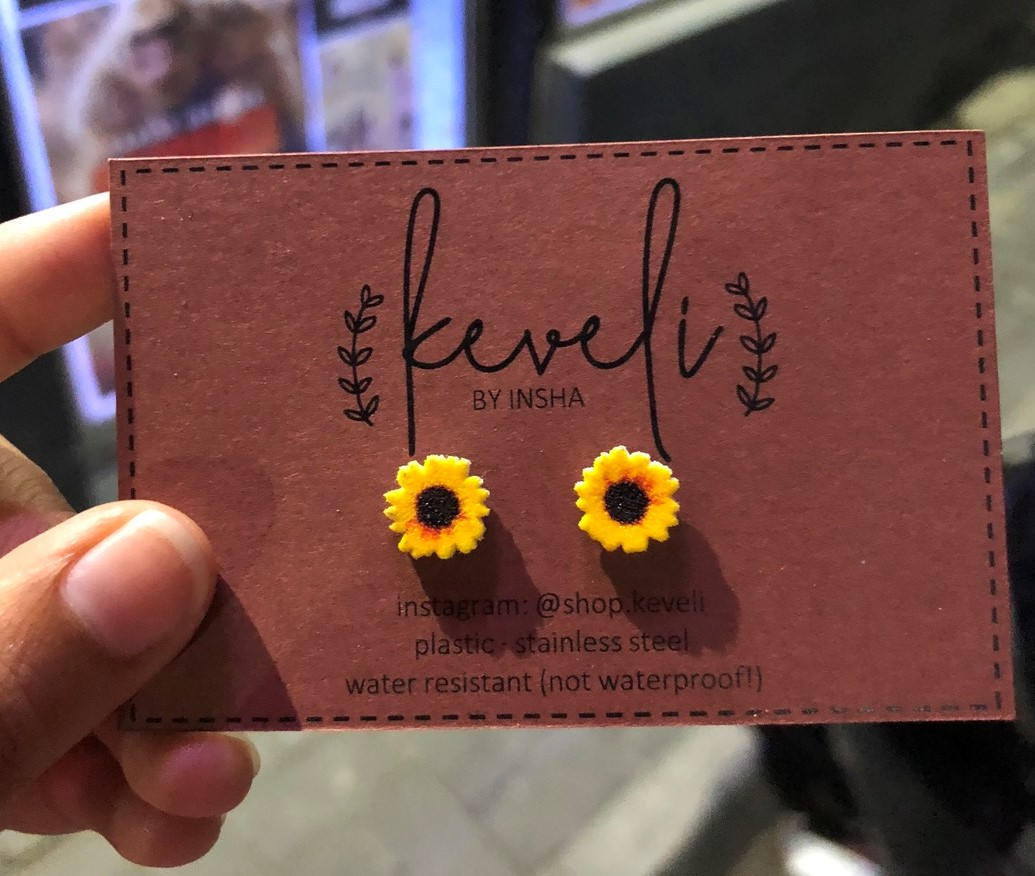 As all start-ups go, Insha faced many challenges before she established herself. For one thing, it was difficult to get all the equipment and materials she needed locally. But not wanting to compromise on the quality, Insha invested and patiently took her time in delivering the products. With a minimalistic approach on Instagram, the vibe caught in the air and appealed a mass young crowd who poured in their love and support. Insha was able to break-even with her business soon enough and catered for custom requests as well.
Just like most of us, Insha figured she was not made for a desk-job. Having volunteered in plenty of events, Insha discovered her enthusiasm for organization and management in the field of events.
When passion meets interest
Sitting in front of a desk for long hours was not Insha's cup of tea. Instead, she was a natural at helping out with small family celebrations, leading the arrangements. Her volunteer work and experiences such as 'Hackathon 2016' shed light on her career perspectives and future prospects in the field of event management.
Currently, Insha is pursuing her degree in events management in Malaysia. Her choice came from careful research on her options as a musician and as an event organizer. She gathered inspiration from musicians who successfully run their own businesses, giving young musicians opportunities to get out in the industry. Though learning music would have been an easier choice, Insha boldly decided on incorporating both music and event management together for a future career prospective.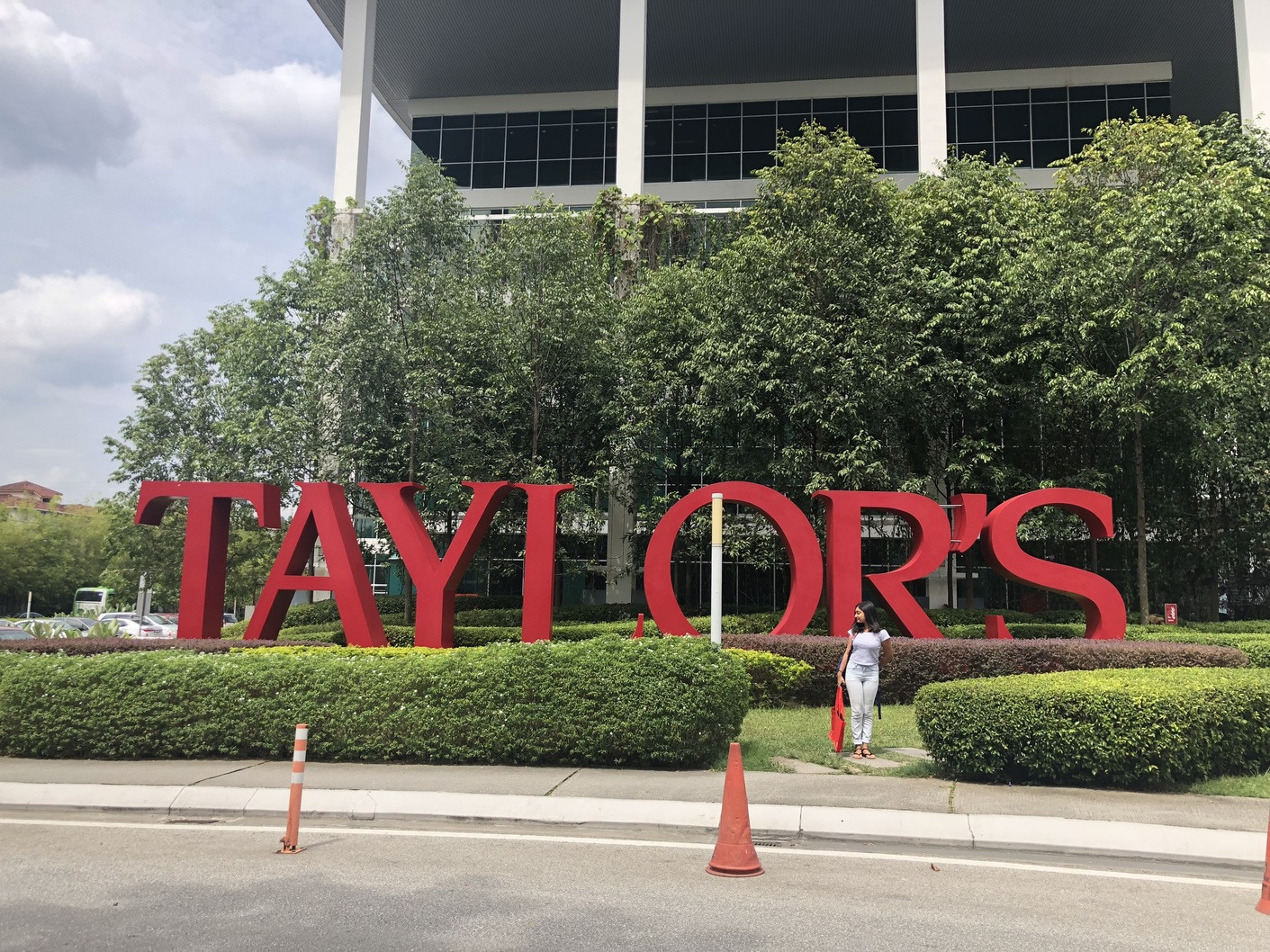 Unless you know Insha personally, you might not know about her autoimmune condition. Insha has learnt to embrace herself and face the world as a confident woman over time.
A rare skin condition
Plaque Psoriasis is a chronic autoimmune disease with no defined set of cause or cure for it. It appears as lesions on the skin which very visibly shows the condition. Thankfully though, it can be controlled with medication.
As a young teen, Insha was insecure about herself because her skin condition limited her options for styling herself and appearing in public. Short sleeves or dresses were not her first choices then as they showed the skin lesions on her hands and legs. She was subjected to harsh insults that hurt her and affected her mental strength to fight it. The stress triggered the growth of the lesions which drained her even more.
The pain of finding light at the end of the tunnel when you are fighting to find strength to face another day is unexplainable. It is Insha's strong attitude to stay happy and unaffected by negativity which helped her accept her fate. She uses her singing as a form of meditation and surrounds herself with people who love her for being herself. She also keeps herself busy with working to make her plans for the future a success.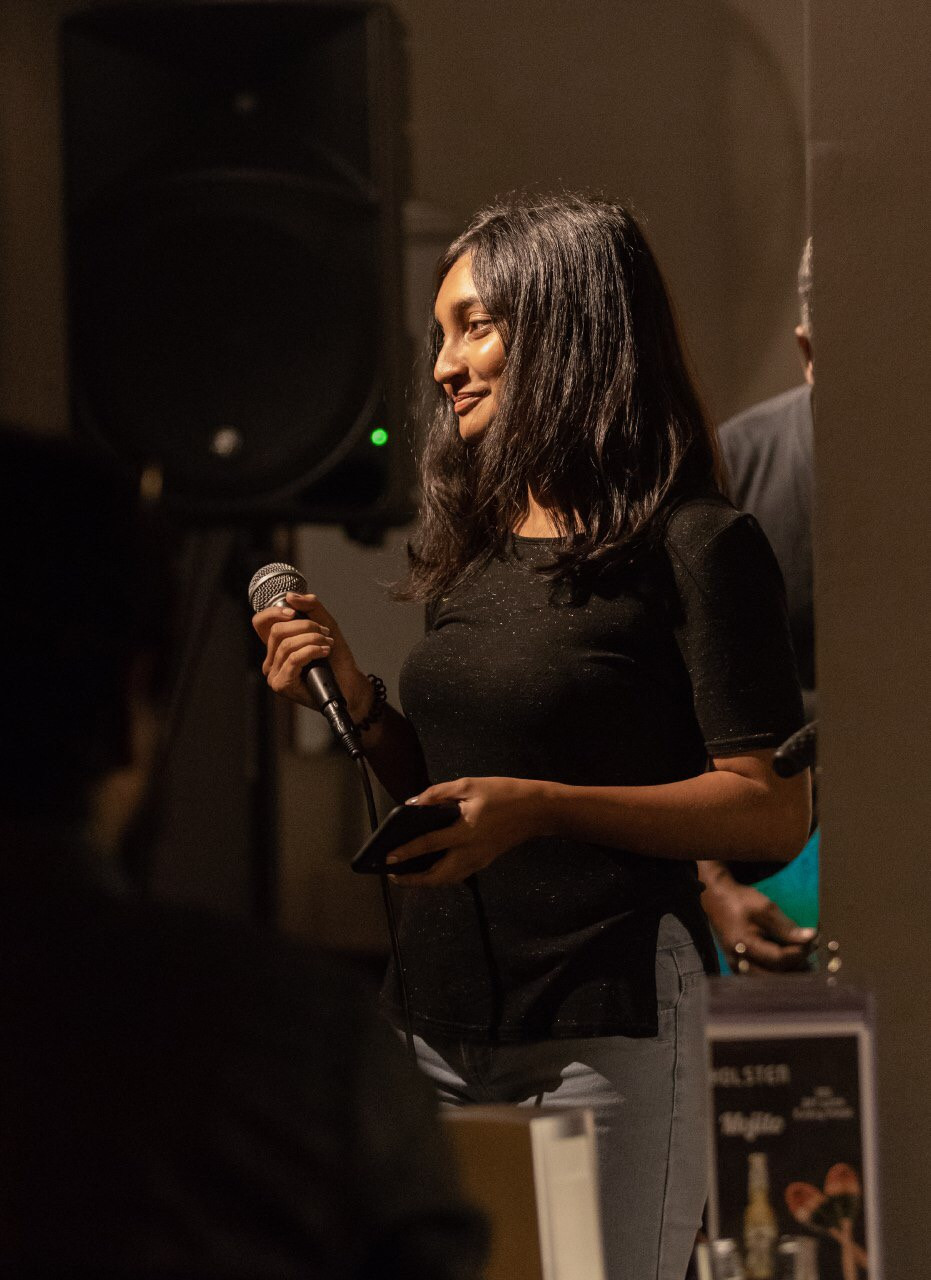 Insha is an exemplary youth who inspires many with her bold choices, confidence in herself and passion to explore. She encourages people to go after their interests and nurture their skills. With big dreams and a solid ambition, the future looks bright for Insha.
Tell us about your passions and dreams. Are you bold enough to chase them too?