Raufath – A Spin on Dhivehi
"Enjoy learning and it will remain with you forever." - Raufath
We share our love for Dhivehi over a coffee with Raufath and talk about changes that will help bring us closer to our traditions. And more – sneak peek into his many interesting works.

Quick, sing a raivaru! No? How about an Ambaa? Farihi? Still no? Aah well, we are as dumbfounded as you are. These traditional versions of Dhivehi poems seem unfamiliar though we have learnt them in primary school. As per Raufath Sadiq, we can't really blame ourselves for not remembering about them.
Raufath has been a Dhivehi teacher in Billabong International School for 2 years now. Even before he professionally started a career in teaching, he involved himself in tutoring and filling in for his father at tuition classes they conduct at their place. In addition to that, he grew up in an environment where knowledge was fun to share and hence cultivated his fondness for the language.
It began when he was a third grader. Raufath used to go to Dhivehi speaking classes for adults at his home run by his father and Kashima Shakir. It was meant to be something just for fun but once his nerves calmed, Raufath started enjoying the debates and lessons. The following year onwards, he took part in speaking competitions at school. He highlighted how his mentors justified why each pointer is either good or bad to consider rather than making them blindly by-heart speeches made him value his work. It was also when he realized his love for the language.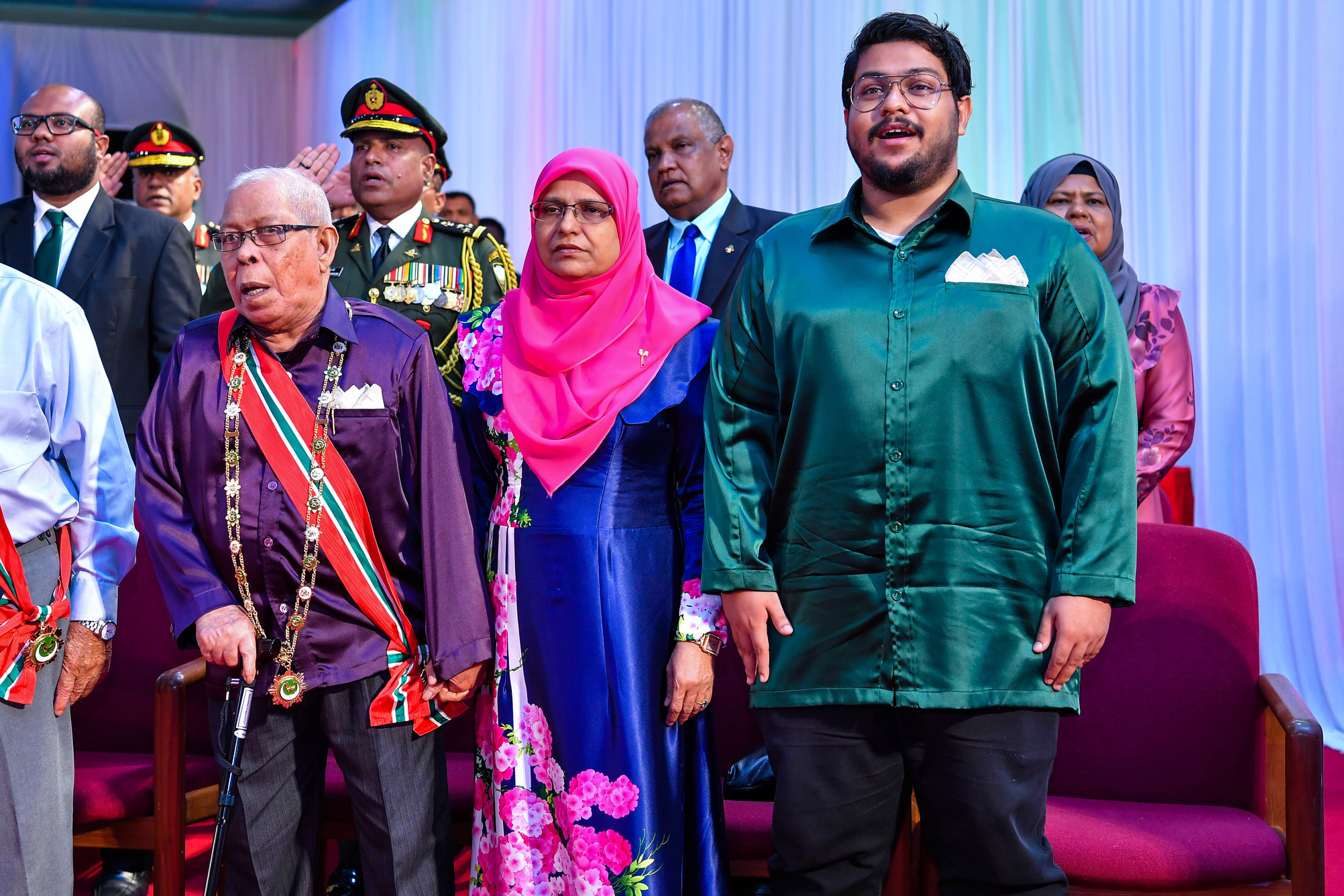 Raufath believes that as times evolve, so do we. Unfortunately, the academia refuses to evolve alongside it giving way to generations whom distance themselves from accepting the language and all its perks. We don't understand half of it when all we are asked to do is elaborate on the meaning of a lhen or compete in a bahus. Or just write about capitalist economics or why the youth are bad and whatnot in any essay that is given.
"Stop forcing the language onto people." - Raufath
As a teacher, Raufath advocates the importance of letting students explore the language. He says that lashing out at children when they use a word incorrectly or mix up a slag only makes them refrain from experimenting with it again. Instead, he encourages teachers and parents alike to look for the creativity and emotions in the child's work. Teach them the roots of the language, educate them about the culture, and tutor them about our history. In this manner, we can shape future generations to have pride in Dhivehi. More importantly, they will understand and hence enjoy the language.
Raufath is not only limited to his flair of teaching. He stated that he is drawn to many things. He keeps himself busy with creating short films and informative videos which streams on social media. He works on improving his skills to the level of directors he looks up to. He recently also debuted as an actor. If you are a radio fan, you would have heard Raufath as a voice artist. We can confidently say he is a gifted artist. 

A number of people Raufath encountered in his life has influenced his interests. Obviously, the list starts with his father. He is joined by Anwar sir who Raufath met while in second grade. As an excuse to spend more time with his cousin brother, Ibbe, who was an eighth grader at the time, Raufath would attend Dhivehi tuition classes taught by Anwar sir. His method of teaching allowed young Raufath to understand lessons from senior grades with much ease. He considered this genius!
Faththah sir, Kaanal Nasheed, Nasih sir and Khaleel Sir have had significant roles to play while mentoring Raufath for literary competitions in sparking his interest for the language. Also in the list is Shahma miss, Raufath's seventh grade and to-date favorite teacher. Her kindness and compassion in dealing with students set a humble example for Raufath. His family has been supportive in all his initiatives to promote and educate about Dhivehi. His biggest cheerleaders have been his Thuthube, Hakkobe and Dhontha who pushed him into creativity.
We asked Raufath about his thoughts on why youth today are driven away from Dhivehi. Here is how he agreeably explained why the modern generation cannot relate to our traditions in their true sense. When we think of our history and heritage, our first thoughts are about going fishing in sail boats or collecting toddy from coconut palms. We can't imagine our great grand-parents with smartphones and internet. There are no raivaru about how they sent a snap to the wrong person once or mazumoonu about stalking someone on Instagram. So, the literature from old times are about things we have never experienced ourselves because lifestyles then and now are as different as night and day. There is nothing that the majority of the coming generations can relate to, in Dhivehi.
We have all heard of Dhonbandaarain but do we know them as well as we know Harry Potter? Do we have movie sequels in Dhivehi we follow as enthusiastically as Hunger Games or Lord of the Rings? No. There is your answer. Raufath emphasized on how badly we need proper teenage material that young adults today can be interested in. This is the age when we look for answers and inspirations but do not get any we can agree with.
"We need to fill in the gaps." - Raufath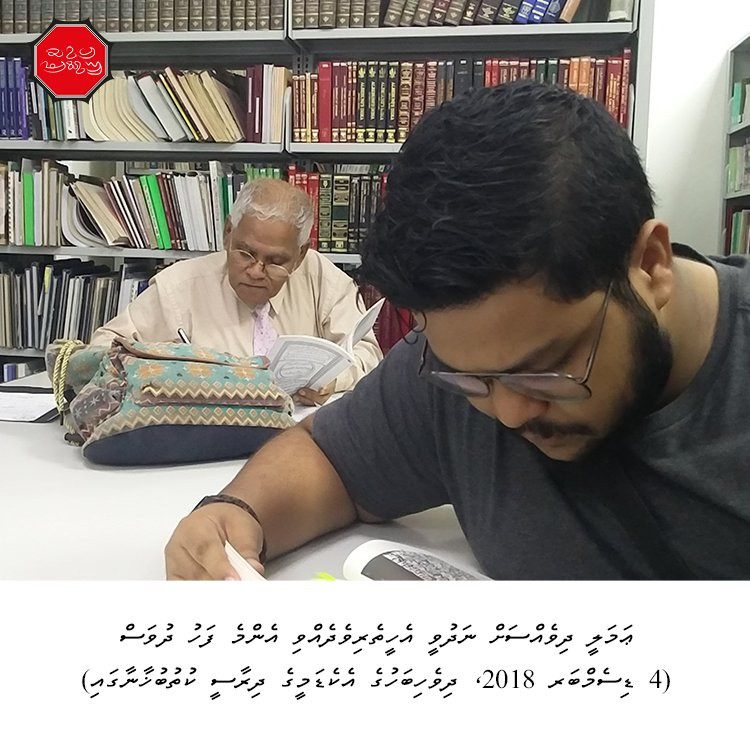 An initiative Raufath vouches by is 'Thakethi'. They are coming up with creative ideas such as books, flashcards and more that are attractive to children and adults too. Raufath could not be more delighted by this. He urges more initiatives like this to grow the ideas and expand into perhaps TV shows and more.
Raufath wishes to one day digitize - translates to"sumeykee" - informative and factual pieces in Dhivehi so that it can be googled up and available readily and freely and as easily as everything else. Material on the internet currently are probably not proof-read or is free thought. Even though we are in the era of information at our fingertips, gathering authentic data on Dhivehi literature still means hunting down physical books in the library or The Academy of Dhivehi Language or finding a wise elderly. Evidently, we have work to do here.
At a time when everyone is chasing the new, few like Raufath are innovatively going back to our roots. What are you interested in?