We have all heard about how once-in-a-lifetime opportunities don't come knocking on the door too often. And when it does finally show up, you are either intimidated by it and back down or you take it and run. The latter is what Fathmath Nada did, and boy did she run for long!
From what started as a passion she couldn't quite define yet in her teen years, Nada today, has become the driving force behind revolutionizing the beauty industry in the Maldives. Not only is Nada an esteemed brand, her business is also the synonymous identity of beauty in the community.
Our team at Coral Glass sat with Nada for an insight on what inspires her to grow her business every day. We chat about how it all started and the journey up until now, and find out the exciting revelations waiting for us in the future.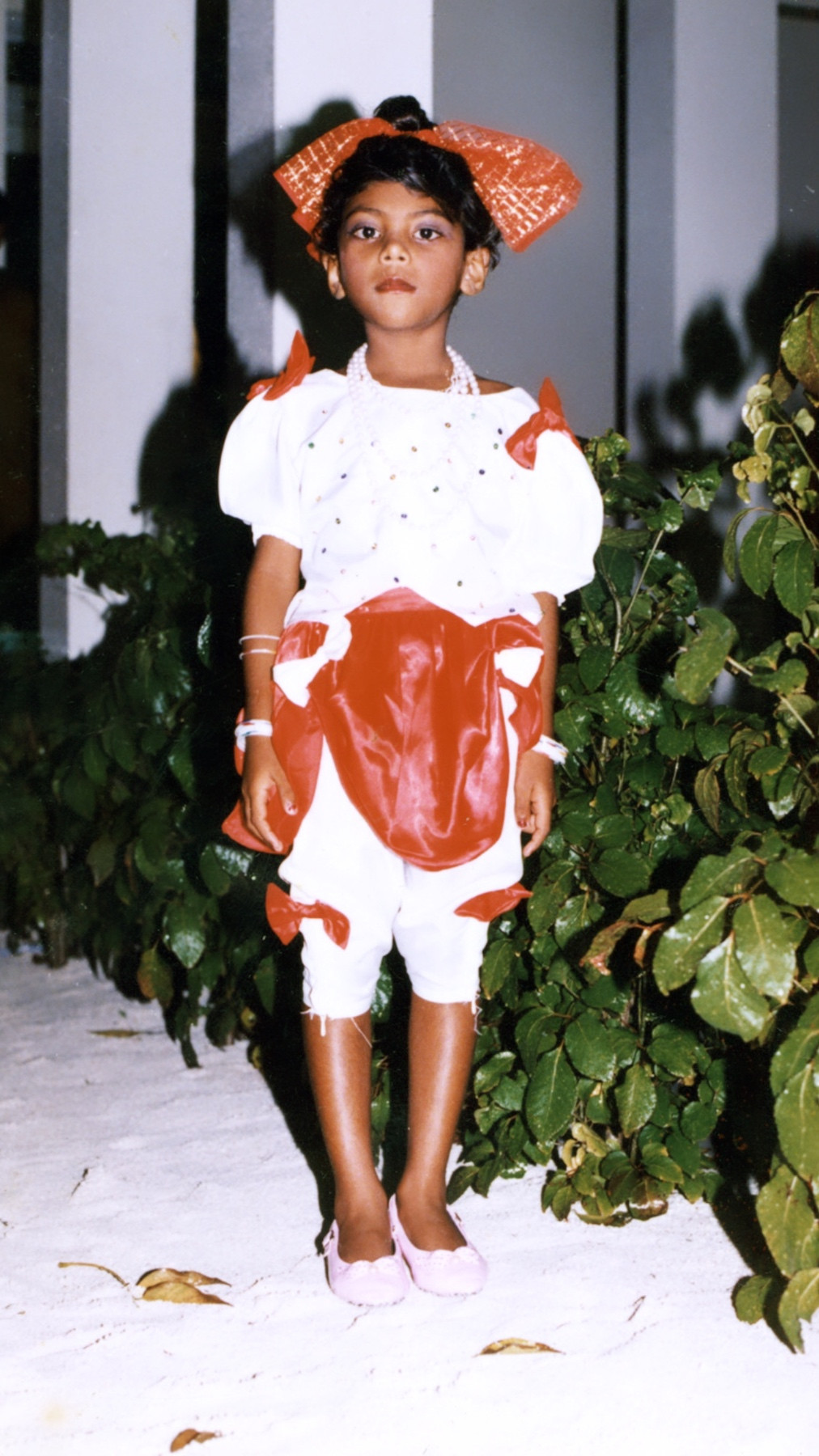 Nada often found her love for creativity come in handy during her school days. She was athletic and artistic, and surprisingly keen on style given that she was not typically a girly girl. It wasn't until Nada was in Sri Lanka for her higher studies that she decided to further explore her creative side and try out for Art School.
Before she could enroll in college, Nada had to take alternative tuition classes to fill in for the entry requirements because art was not a subject she studied in school. This was the ultimate stepping stone in opening up Nada's mind about fashion and beauty as she began to realize how impressive her skills had been all along. She vividly remembers what her tuition teacher used to say when complimenting her work, 'You are made for great things.' Nada believed her.
Unfortunately, Nada had to drop out of fashion school mid-way into her studies. Upon returning back home, she immediately started looking for open opportunities that will allow her to experience the beauty industry firsthand. Coming from a strong background of working women, Nada never shied away from working odd jobs. She learned the importance of financial independence at an early age while helping her father out in a small convenience store that he used to run at their house. It wasn't obvious at the time but Nada was learning the basics of running a business that turned out to be elemental when the time came for her to start her own business.
On a chance occurrence one day, Nada stumbled upon a salon still in good condition that was up for sale. The outlet was a considerably small space but it was available with all the equipment included and Nada didn't think twice. The moment Nada owned Glam Salon, the little girl inside her happy-danced and Nada knew that her young and enthusiastic self will wake up every day driven by an unexplainable amount of energy motivating her to get things done.
Nada is an ambitious person by nature. She explores vibrant and diverse ideas to their core, testing every possibility around an interesting business concept that will especially prove to be something new to the community. With Glam Salon, Nada has been hands-on since day one. It started with a small team including Nada in the frontline, always bringing her A-game in providing the utmost excellent service to her customers. She went over every fine detail with an attentive eye and personally made sure that everything from the name-board to the mirrors were spotless.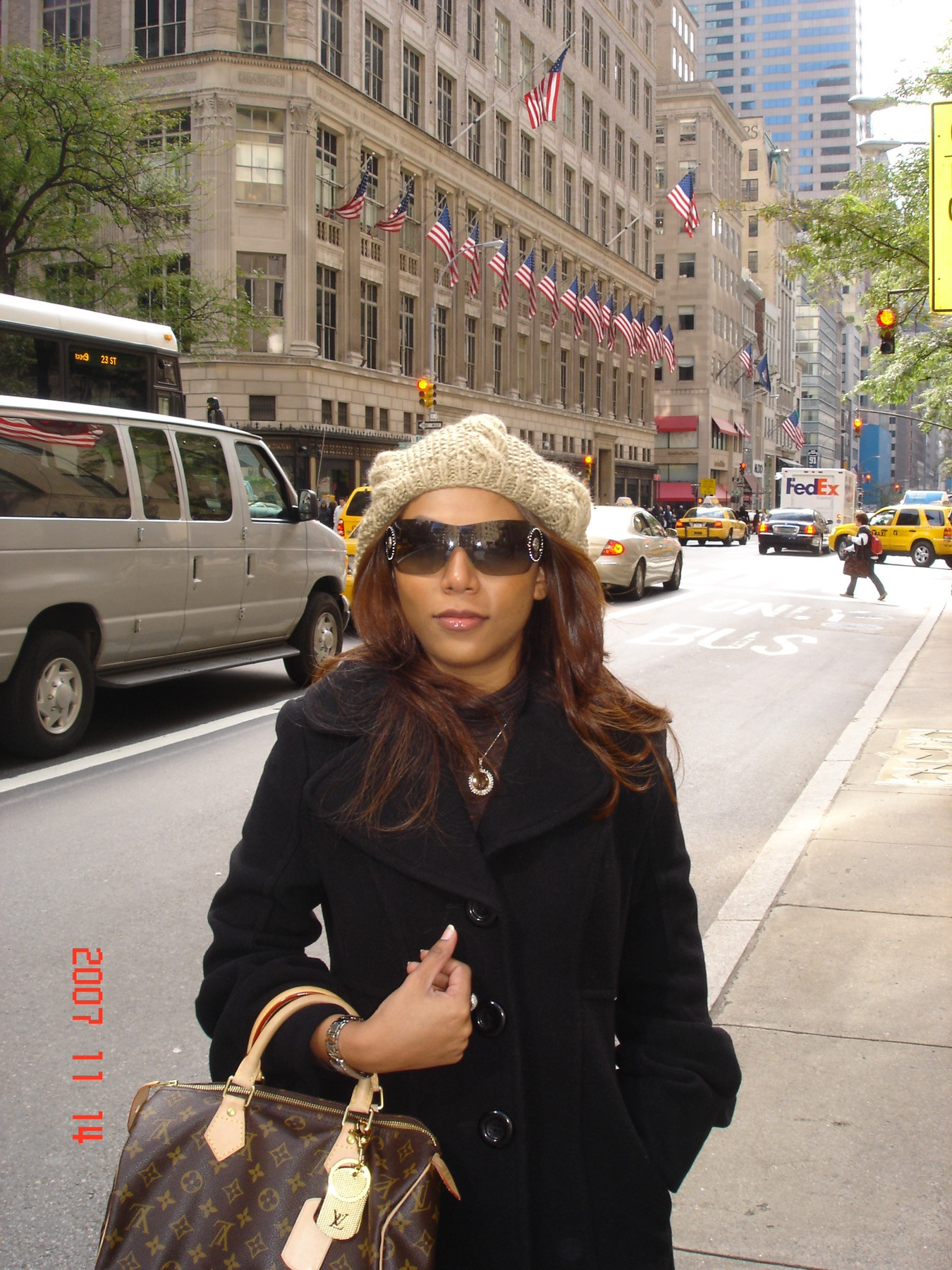 Nada was quick to learn from her many travels about the latest trends in the industry and what was being offered in salons abroad that she could implement in her own salon back home. She would experiment with new services and products, carefully observing how the audience reacted to it. In a short period of time, more and more customers started to recognize the difference in service provided at Glam Salon. Little amenities such as a welcome coffee as they wait for the service, to a newly-introduced nail station started to grab the attention of the audience, enticing them to frequent the salon.
Running a beauty salon was more than just coloring hair and doing nails for Nada. She wanted to make her customers feel good about themselves when they walk out the doors of Glam Salon having received the best service possible anywhere. One of the most powerful changes Nada brought about then which even today remains notable is upgrading the product line to the most advanced and impactful brands available in the market. Her goal was to produce admirable results with the least harmful products and educate her customers on the importance of investing in effective products that will provide long-lasting results.
As growth poured in, it was high time Glam Salon got an upgrade. However, life had different plans for Nada. Dark times engulfed her life both professionally and personally, and one bad decision led to another that eventually brought everything crashing to the ground. Reflecting back on the experience, Nada takes pride in how she dealt with the whole situation. She was at a point where she knew that her business was her baby and no mother gives up on their baby, no matter what.
Nada finally took the brave decision to rebrand and establish Nada Salon and Aesthetic Studio. It was scary to make so many changes but Nada believed in her dedication to the work she does and loves so much. She had no doubt in her mind that even though she was 'Glam Nada' to the community, it was 'Nada' all along. Her business spoke volumes about who she was as a person and the many improvements that she wanted to bring to her community. Her loyal customers too accepted and embraced the change that brought an aesthetic to the industry, redefining a salon experience in the Maldives for the first time.
Hitting the refresh button was one of the most difficult yet rewarding things Nada has had to do in the 15 years of her entrepreneurship. Challenging times in Nada's journey taught her a lot about dealing with people and criticism, and putting things into perspective in order to move forward with the business. Downfalls are part of growth trial and error play a momentous role in the entrepreneurial journey.
Many young and passionate youth of today strive to achieve success with ideas small and big, but find it difficult to follow through the discipline of learning and educating themselves in the process. A game changing practice that Nada swears by is in educating herself. Keeping up with the everchanging industries and news from around the world gives her a head start in dealing with numerous situations that come up at work. To her surprise, even after 15 years in the industry, Nada is still learning about different aspects of the field and sees massive room for growth. Arming yourself with universal knowledge is a superpower that will help budding entrepreneurs in innovating and coming up with actual services and products that the community needs.
Nada marked 15 successful years in transforming the face of the beauty industry in Maldives by launching the state-of-the-art Advanced Aesthetic and Cosmetology Centre, Nada Clinic – another premier in the country.
Interestingly, Nada started exploring the field of cosmetology after childbirth sparked her curiosity in the transformational capabilities of a woman's body. For the past five years, Nada has intensely researched on the idea of Nada Clinic. As a result, a team of handpicked, highly qualified professionals backed with industry-leading technology, products and machinery are ready to provide clinical-grade skincare ensuring clients the best quality in cosmetic wellness at Nada Clinic.