"Some people call it luck but if you don't strive to make something out of it, then it's a wasted opportunity."
Prior to his election as the Chief Executive Officer of Capital Market Development Authority in January 2021, Mohamed Hussain Maniku served in significant positions with now well-established entities in the Maldivian finance sector. Coral Glass team sat with Maniku to have a look back on almost 30 wise years of experience and how times have changed since.
The many luxuries that we get to enjoy today were once an absurd thought, some 50 years ago. The Maldives was among the 20 most poor nations in the world according to WHO and a young boy of 10 years could not even begin to imagine how his life would change with luck.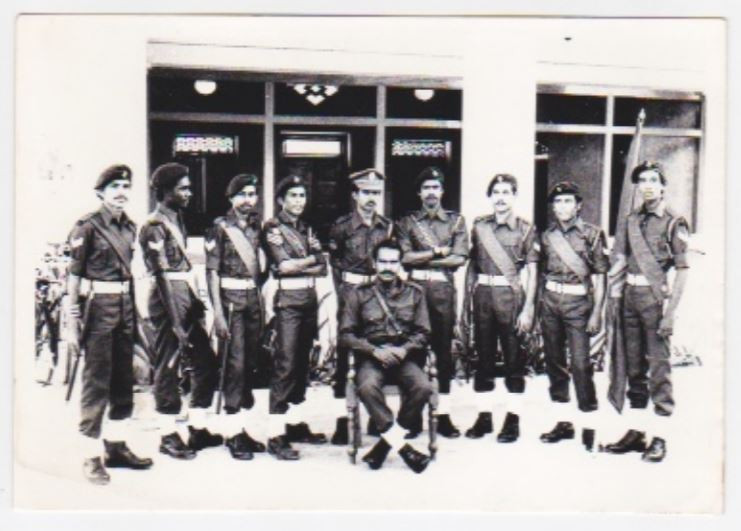 Mohamed Hussain Maniku belonged to an underprivileged family from Kelaa Island in Haa Alif Atoll. Secluded from one another, living in the islands was pretty much limited to the resources available on the island itself at the time. What we know today as proper facilities and means of travel, education, and lifestyle were farfetched dreams. A hopeful child, Maniku's dreams took flight when he got selected to participate in the Boarding Students campaign by Maldives' first President, Ibrahim Nasir.
It was Nasir's vision to revolutionize educational opportunities in the Maldives and extend education beyond the capital of Male'. In this regard, a government-funded campaign was initiated to aid one child from each atoll in the Maldives to relocate to Male' and pursue an education in school. In the late 1960s, the English medium was introduced into the education system and Maniku was one of the lucky students sponsored by the Government to come to the Boarding School.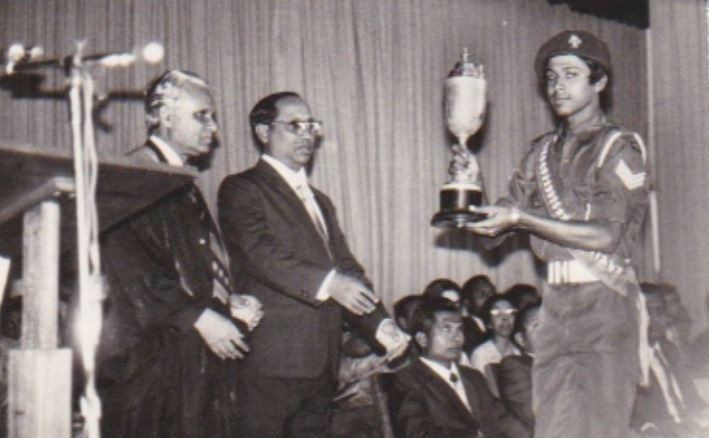 Picture this, the building where CHSE is now was a boarding facility 56 years ago. That is where Maniku was staying along with 30-odd other boarding students during his early school years. The building was later taken up to expand Aminiya School in 1970. All students in the boarding facility were reallocated to affluent households in Male' and Maniku went to stay in Eggamuge.
Even though Maniku was growing up away from home, his polished manners and discipline showed in his studies. He graduated with flying colors and completed Secondary school education in 1976. By this time, the government had rolled out a plan to commence A-Levels for the first time in Maldives and Maniku was once again in the premier batch of a new education system.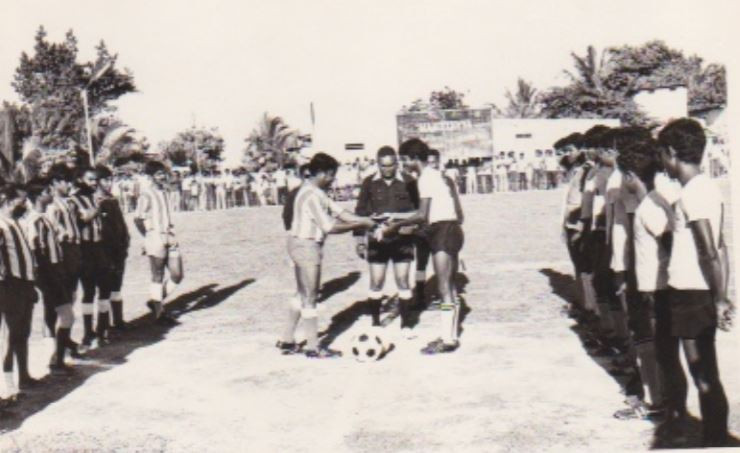 Unfortunately, the batch did not perform up to expected standards to sit for the final A-Level exams. Maniku and a remaining few in the batch were then offered a Libyan Scholarship to repeat the course in Pakistan. After unfortunate circumstances at the end of 2 gruesome years, they had to return back unable to sit for the finals again. Reflecting on his experience, Maniku laughingly praised the many amenities a student abroad on a scholarship receives in the present day. During his time, they survived through clogged toilets, beds without mattresses, and cadet-camp grade hardships. How times have changed!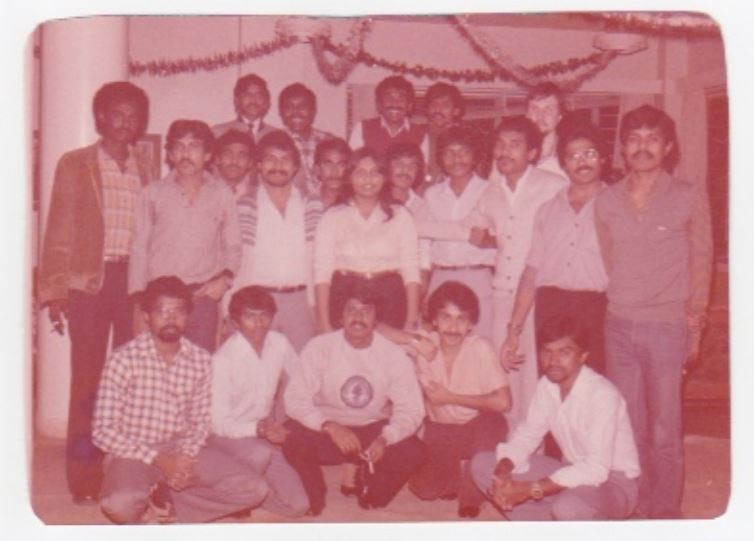 Back in the Maldives, Maniku worked in the Department of Finance, presently the Ministry of Finance, briefly before leaving to American University of Beirut, Lebanon on a scholarship for his Degree. Times were testing the best of Maniku even then, when the Lebanon war hit in 1982. In the midst of the war, Maniku remembers fearful moments spent in hospital basements, being evacuated on cargo ships, running on glass shatters, and seeking a safe place from the blown-up hostel behind him.
The war lasted for months, adding another year to his course summing up to almost a decade spent studying on and off. By the time he achieved his Degree in Business Administration, Maniku had a family of his own. Maybe 9 years sounds like a reasonable period if you are studying to become a doctor but for Maniku, he would rather express it as a lot of experiences that strengthened his ethics in life. As he believes, braving through hardships has broadened his perspective on approaching even the toughest circumstances with a can-do attitude.
Maniku returned to his work in the Department of Finance post his graduation. Shortly after, he was moved to STO to manage the Fisheries Projects Implementation Department unit it was established as an independent corporation – present day MIFCO – by the government in 1991. During the transformation, a new opportunity was presented to Maniku at STO. He was elected as the first independent Managing Director of the entity previously managed by those in political roles of the government.
It was under Maniku's leadership that STO saw groundbreaking advancements in its policies and procedures being implemented for the long-term benefit. As an MD, Maniku's thoughts were always focused on what should be done as damage control in case things go south in the main corporation that is responsible for maintaining food security and ensuring energy security in the country. The most stressful days were when the primary importer of staples is running short on stock, sometimes on sufficiency as low as 5 days. What would you as the MD of the biggest company importing and distributing gas and patrol to the country say when supply runs out?
Using his vast experiences and knowledge in the corporate sector, Maniku planned out on developing the business by improving on the facilities available on hand. Over time, the advancements branched out as subsidiaries of STO and today are stand-alone entities that function seamlessly up to global standards. Maniku overlooked the establishment of FSM, Maldive Gas, Maldives National Oil Company, and Maldives Structural Products. In 2008, after 15 years with STO, Maniku retired as the longest-serving Managing Director in the company.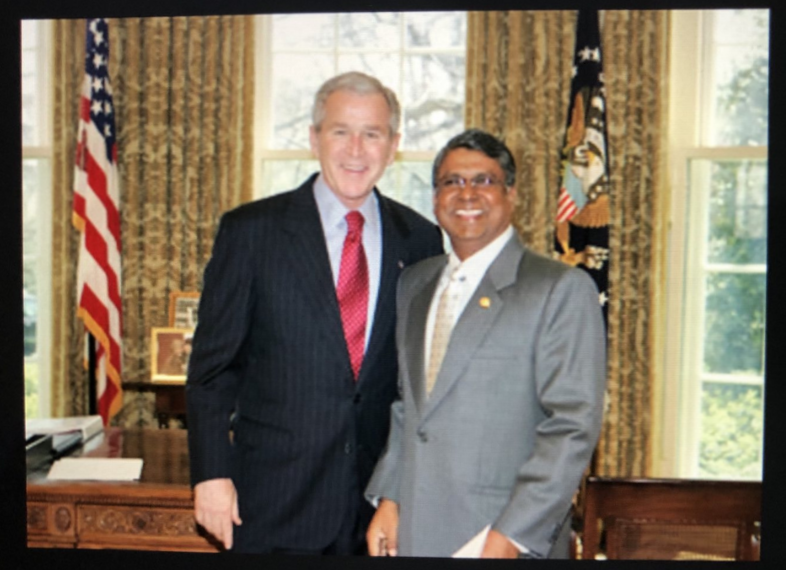 2008 also saw a political uprise in the Maldives. Maniku was in the U.S.A. serving as the Maldivian Ambassador to the United States before he was immediately called back to the Maldives upon a decision by the newly elected government. Maniku then decided to take some time away from the corporate world.
A year later, he stumbled upon the open position in the newly formed Maldives Pension Administration Office and applied to it. Awarded the post of CEO, Maniku looked after MPAO like it was his baby. From recruiting the best candidates to all different posts of the organization to formulating company policies, Maniku only worked for what was best for the organization. Today, MPAO carries a net worth of nearly USD 1 Billion in monetary value. It is a great satisfaction for Maniku to be able to build success from the ground up because once established, it takes little work to manage it. However, maintaining it is a different story.
Having seen so many upgrades in the lifestyle of a nation over the past half-a-century, we asked Maniku about his secret to leading great change in the corporate world. His answer was simple; surround yourself with people who are smarter than you. He said, 'I'm just a manager.' Maniku strictly follows his philosophy of handpicking the best-qualified people for the job. These are the people who can identify right from wrong and give the best advice when needed. Maniku's job as a manager would be to have sound judgment at all times. His advice for young entrepreneurs is to learn how to manage people so that things will get done.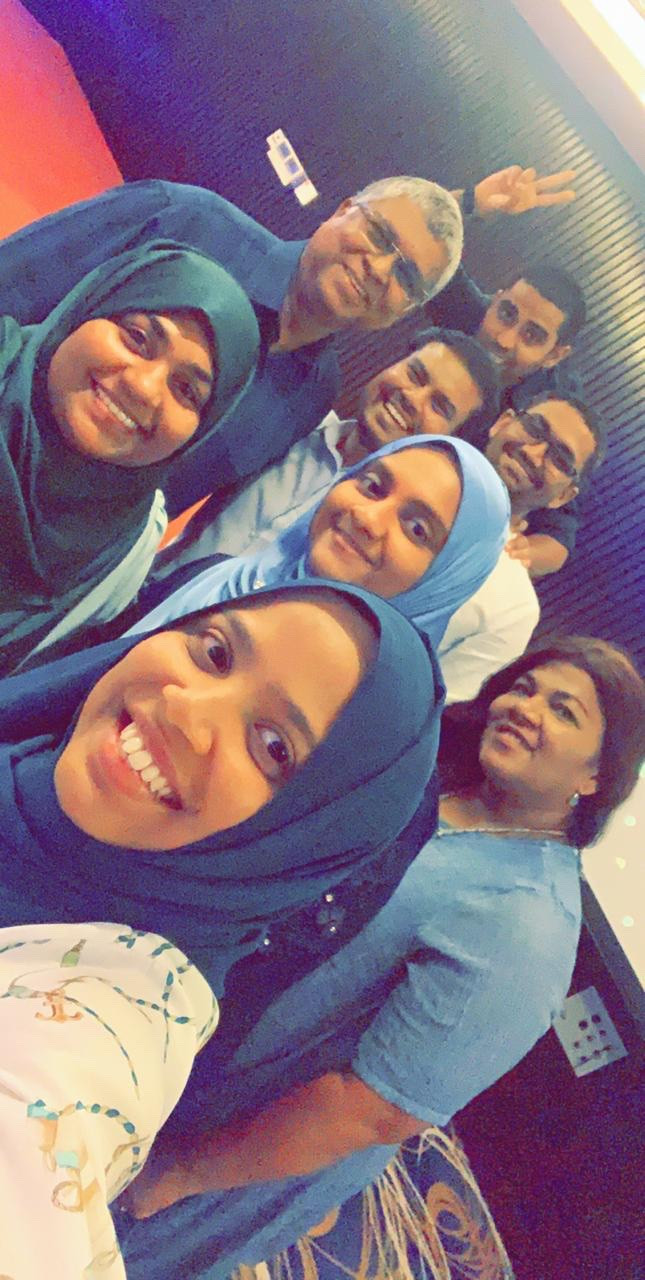 Maniku retired from MPAO in 2019 after 10 years of service with the organization. He considers too much time spent in one place to be exhausting and robs you of contributions, taking away the excitement of being employed. Especially working in leadership roles most of his career, Maniku prioritizes spending as much time away from work as possible. It is unhealthy to obsess over work 24/7 so he advises working youth to invest in a quality social life after they clock out for the day.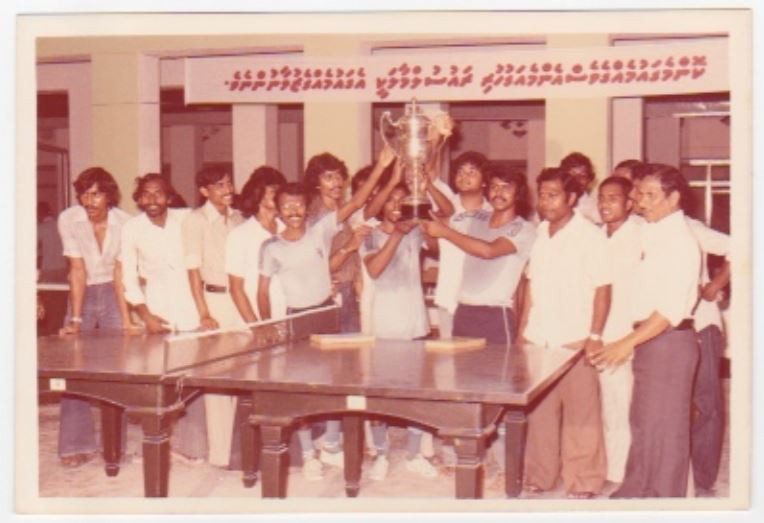 One way you can maintain a balance between professional and personal life is by keeping active. Find a sport you enjoy, like Maniku who has played national level tennis, volleyball, football, and table tennis. Currently serving as the CEO of Capital Market Development Authority since January this year, Maniku tries to keep active as much as he can. He also loves to read, though he wishes he could find more time in the day to do so presently. Reading is a refreshing hobby, no wonder why so many successful people we interview suggest indulging in a good book!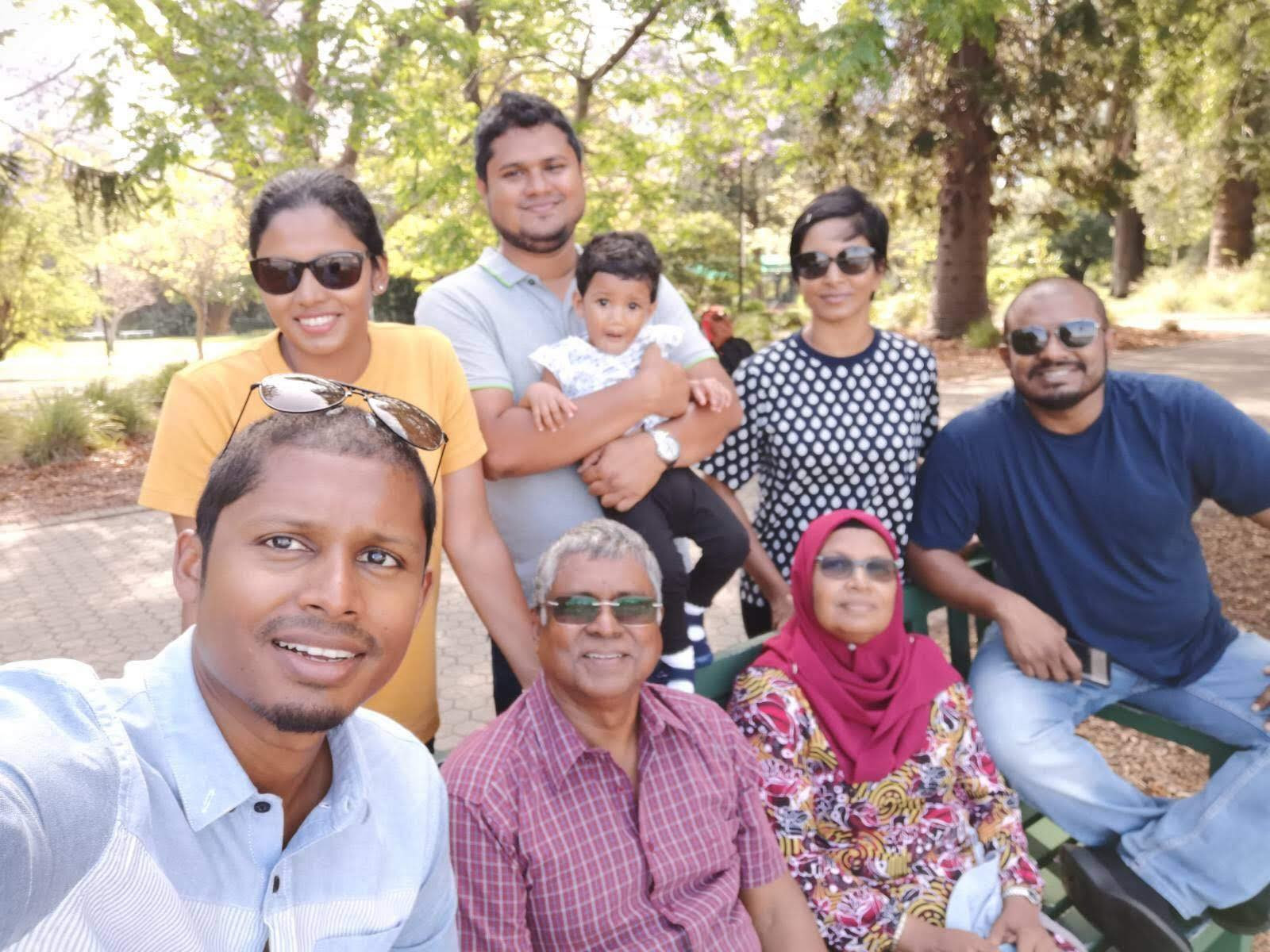 Maniku's life has been mostly about being in the right place at the right time. Good luck was handed to him in a number of ways but if he had not striven to make good use of the opportunities, it might as well have been a waste of time. Instead, Maniku honestly and wholeheartedly committed to being disciplined with his work and dedicated to achieving sustainable results out of all goals he set for himself.
When in doubt, always choose to do good. Are you courageous enough to believe in what you do and stand for what is right at all times?