STAYING ONE STEP AHEAD WITH AFEEF
Afeef Hussain is currently the designated Regional Director of Training, Development and Quality Assurance at LUX* Resorts and Hotels. He monitors the human capital of LUX* properties in Maldives and supports in new openings in different parts of the world by LUX* Resorts and Hotels. It is under his guidance that the human capital initiatives, training of staff for quality services is carried on to ensure every guest experience is beyond expectation.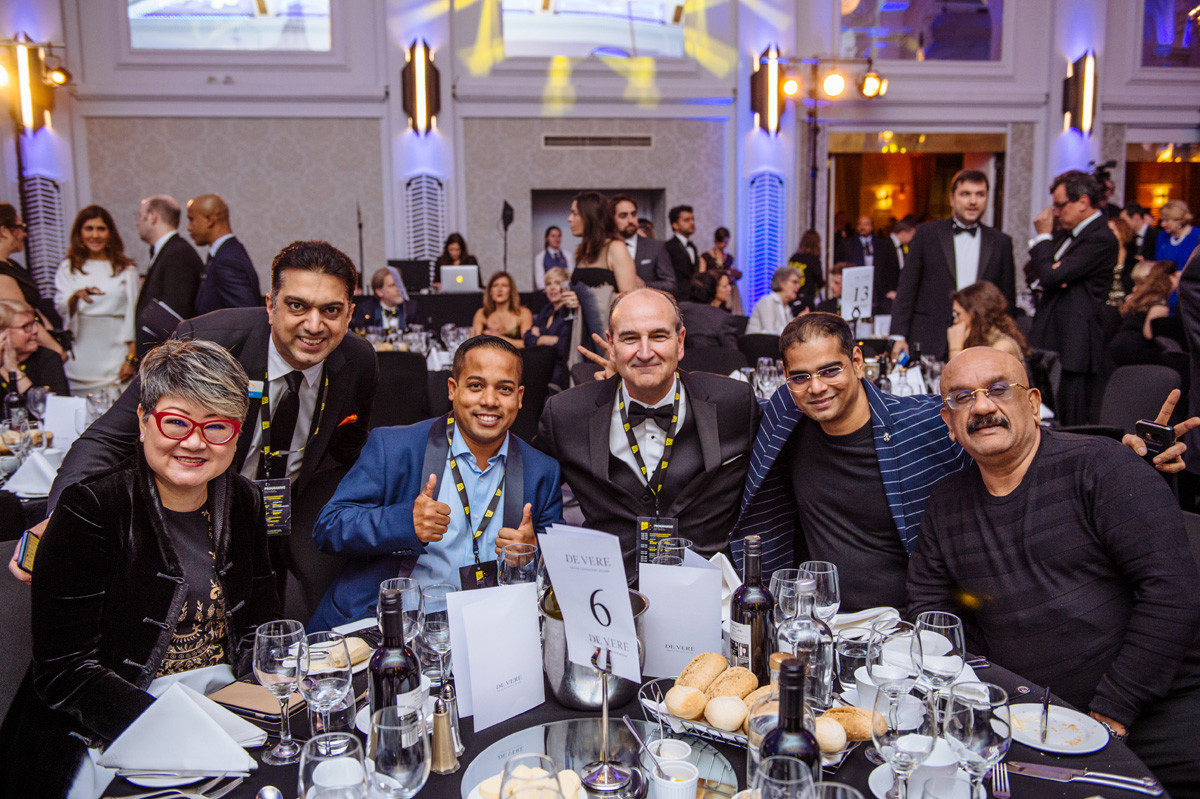 Growing up in his home island of Hithadhoo, Addu, serving others was an everyday gesture in Afeef's upbringing. He would eagerly watch as his fisherman father generously contribute to their neighbors every time he returns from a fishing trip. If their house had food, their neighbors got a share before them. Undoubtedly, the neighborhood was friendly and strongly bonded in times of need and otherwise. Afeef saw that when people are given something good, their happiness in return leaves you pleased to have served them. This realization nurtured Afeef's passion to continue serving people every day. And what better than the hospitality industry to do so?
"I realized that serving people is what I want to keep doing and I have not looked back since." - Afeef
Academically speaking, Afeef was a high achiever in all grades. He completed secondary education from Southern Secondary School in Addu as the Best All-rounder. He continued on to complete higher secondary education in the first batch of CHSE with flying colors. The results landed him a fully funded government scholarship which in Afeef's words, funnily enough, he skipped. It required him to study in a field irrelevant to hospitality and human resources so he decided that it would be best to continue on his own later on.

Afeef is a man of strong principles. He believes that time is precious and should not be wasted in any circumstance. The fact that he started working the day after his last A'Level exam proves the point. Beginning of Afeef's work life was humble. He started as a Sales Assistant in a stationary shop. After a couple of months, he got an opportunity at Bandos which was the start of his hospitality career.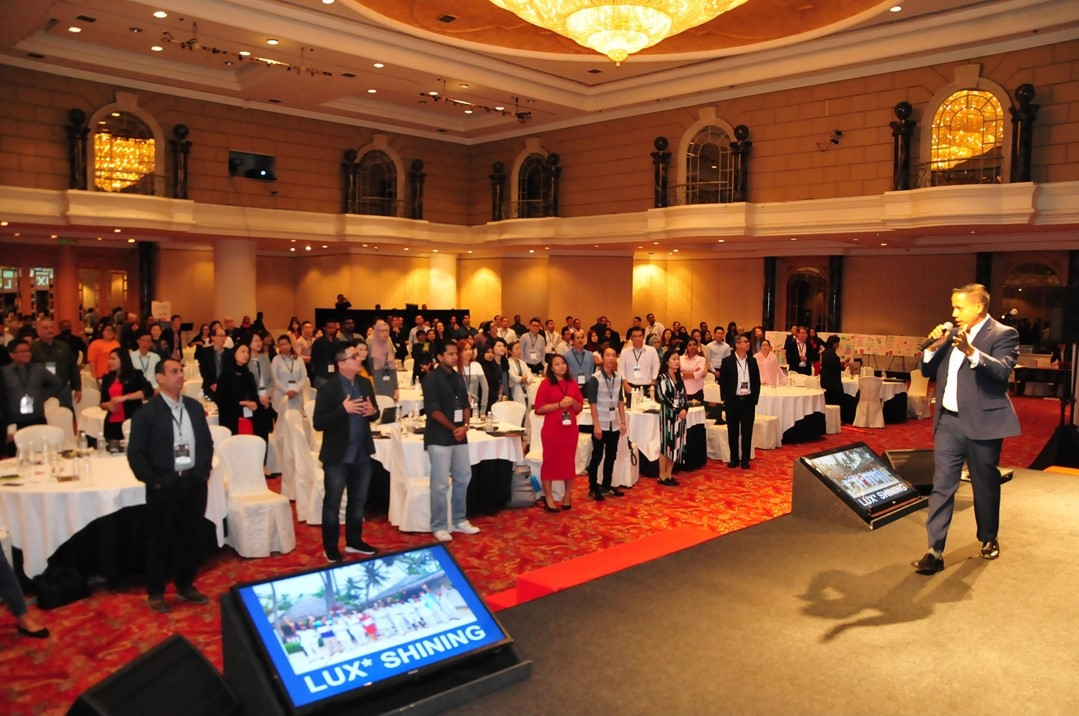 "I've always loved working on developing myself." - Afeef
At Bandos, Afeef was involved with the HR team as an Administrator. They were looking after Bandos, Four Seasons and Cocoa Island from their Male' office at the time. This gave Afeef a number of opportunities to visit the resorts often and get involved with different HR teams. This is also when Afeef started focusing on self-development on a regular basis.
After about two years of working, in order to pursue further education, Afeef headed on to Malaysia for his Bachelor's Degree in Hospitality Management, specializing in Human Resources. During that time, he got further work experience in different internship programs. Following the course, he came back to Maldives and continued to work again.
Afeef's quest for further education only strengthened afterwards. While working, he simultaneously completed an MBA. His thirst for opportunities has taken him to Harvard Business School for executive education programs as part of his PHD which he is presently doing.
In a career of over 15 years, one faces many challenges. Whether he succeeds or fails depends on how he approaches the problem. For Afeef, every challenge has been a lesson. According to him, this is what makes being a people-person most interesting. His job in HR requires a new level of expertise and a fresh mindset every day. It demands knowledge and understanding of the latest technologies, networking and experiences.
"In any business, looking after its people is the biggest challenge." - Afeef
One&Only, Atlantis Dubai, Pan Pacific, Four Seasons and LUX* are some of the most exclusive brands that build up Afeef's portfolio. For anyone who is interested in joining the hospitality industry, this is definitely a CV to look up to. He has extensive work experiences internationally, particularly Mauritius, Singapore, Malaysia, USA, UK, Thailand, UAE, to name a few. When asked about the most significant experience of his career, Afeef mentioned about his work in Dubai with the Atlantis, The Palm.
Afeef spent 2 years working at Atlantis, The Palm for their pre-opening. This is the longest he spent away from home for work. The project was the first and largest integrated resort in The Palm Jumeirah. Having been a part of this billion-dollar project, Afeef feels privileged to have had this meaningful experience. Imagine being in charge of hiring and training over 3500 people to provide service in a 1500 room property!
The global work force that took part in the project consisted of people from 127 countries. Every day was a new challenge. It opened Afeef's mind to what the corporate world is like out there. He met with different personalities of diverse cultures, ways of serving and mindsets. He saw why Dubai is benchmarked for its hospitality and service industry. The whole experience changed the way Afeef approached his work. He leveled up his thought process and his routine at work. He might be working in his office in the Maldives but his operation and decisions apply on an international level.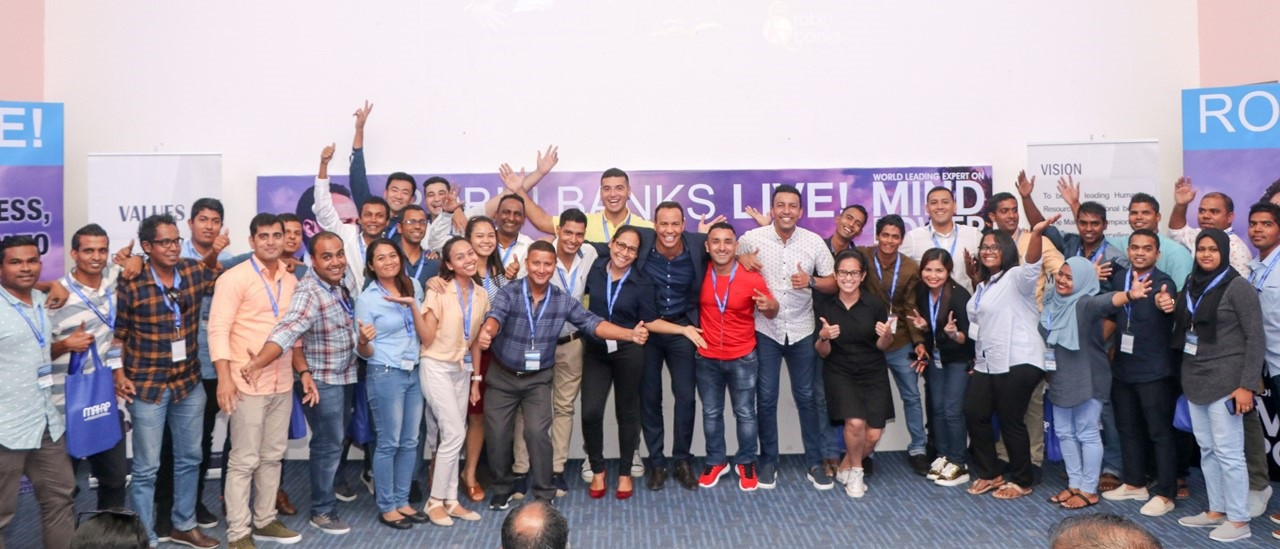 "Working with people from around the world helped reform me in to the person I am today." - Afeef
Back in his day, the global context of the tourism industry was a lot different from what it is today. A decade ago when honeymooners arrive at the resort, a bottle of Champagne and a fruit platter in their room was considered a pleasant surprise. Today, it is a basic expectation. The industry is ever-evolving but Afeef notes a key point – the fundamentals of serving people remain the same. It is about serving beyond what the guests expect. It interests Afeef how what was relevant yesterday is not relevant today. This is why he is on a constant search for what travelers care about.
The tourism in the Maldives has grown by heaps and bounds since it commenced in the 1970s. The year 2019 recorded the highest number of new resort openings which signify the growth of the hospitality industry in the country. Maldives is knows for the warmth and pleasure of its people to serve. However, Afeef doesn't see the future of the industry to be all about extreme luxury anymore. It is about what we can sustain. There is a lot of work to be done in improving and implementing sustainable, eco-friendly practices since many resorts are still unable to do so effectively. Afeef urges a shift of focus in this direction.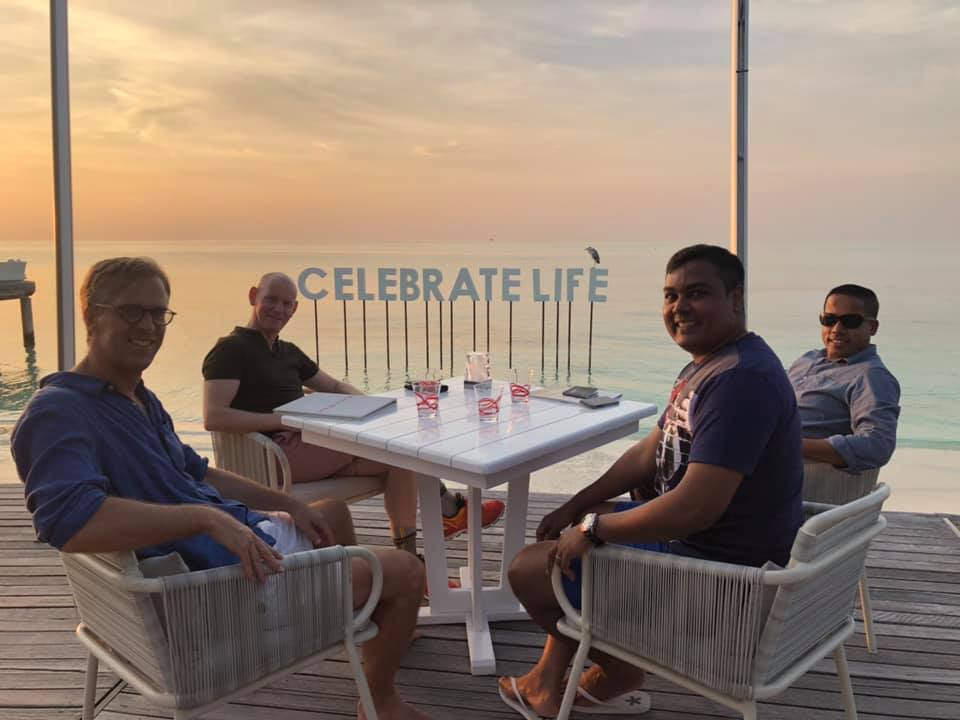 "No matter what your star strategy is, the future of the tourism industry belongs to those who innovate." - Afeef
Afeef is an exemplary people-person in the service industry. It is very challenging but at the same time, as rewarding. He shares an advice of three things to anyone who has even the smallest interest in serving people.

1. Love what you do.
It doesn't matter what you do, everything you do serves someone else in some manner. Anyone can say that they love what they do but Afeef believes that someone who truly loves what they do shows it in their energy, behavior and in always doing the right thing. It is very simple really, if you tell someone that you will call them back, give them a call back. Your actions tell you how much you mean it.
2. Love who you serve.
More often than not, we tend to discriminate be it knowingly or unknowingly. For Afeef, professionals of the service industry should treat every single person in the same manner. Irrelevant of where they are from, your relationship with them and what they demand, your manners, body language, facial expressions and actions should all be warm and welcoming.
3. Always learn.
Your mindset impacts your work a lot. The service business is always changing. People we serve value things that are new, different, out of the ordinary. Afeef loves to learn because he wants to understand what tomorrow's travelers expect so that he can be ready to serve and surprise them.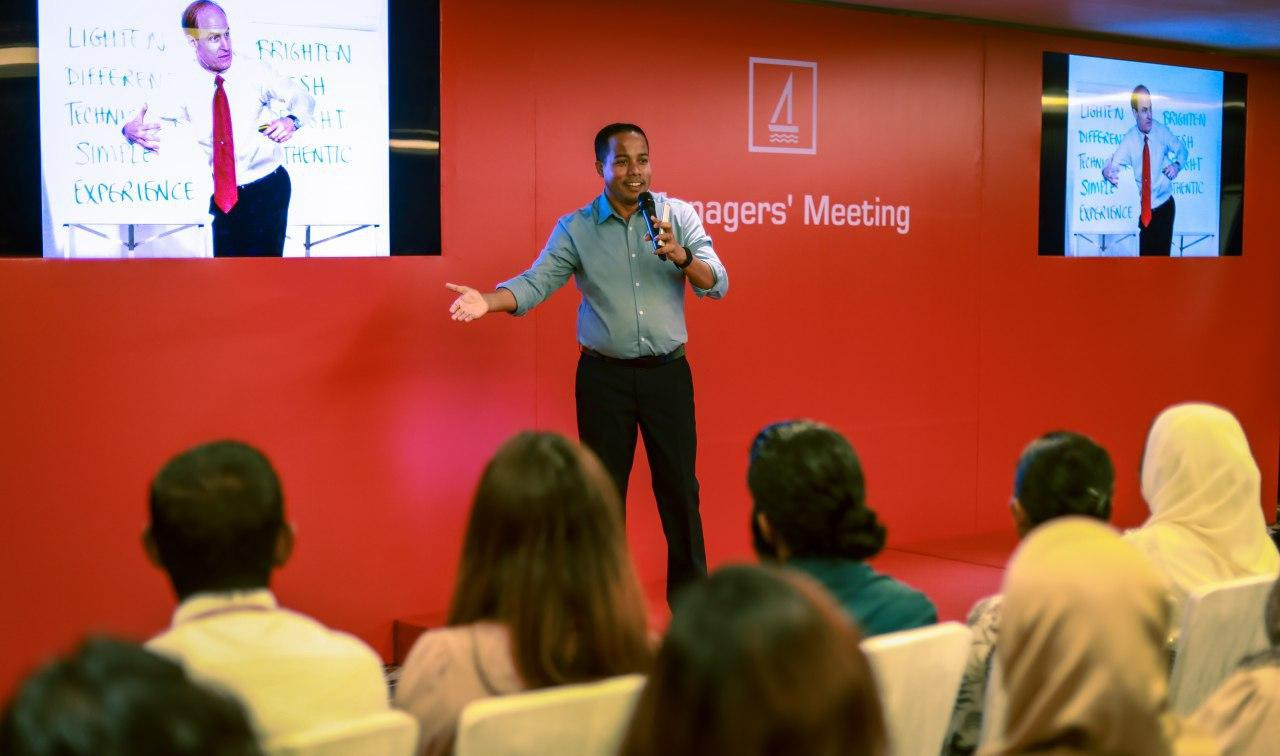 Few people are as selfless as Afeef with their knowledge. He loves serving people so much that he aspires everyone else in the service industry to exceed the level of service that is expected from them. In this regard, February 2016 marks paramount success in Afeef's career. He was awarded the "Global Training and Development Leadership Award" at the 3rd Global Training Conference held in Mumbai. This award is given to those who are recognized for continuously invest in training and developing people. In the same year, World HRD Conference awarded him the title of "100 Most Influential Global HR Professionals". It was granted in appreciation for the voluntary training and development programs he conducted in India and Maldives at the time of his tenure with the organization.
"The hardest thing for me to do was accept that not everyone thinks like me. So I have to find a way to make others understand my thoughts and take them along with me." - Afeef
In his lifetime of training and developing others, the biggest challenge for him has been learning how to take a team along with him. He has a very high expectation of how he performs a job and he expects everyone else to be as attentive. When training a team, the most crucial part for Afeef is how he gets his ideas through to the trainees and make things happen. He figured out that brainstorming sessions bring out the creativity in people, himself included. Afeef would ask a group to share their ideas on a project, leaving his for the last. At times, the audience applauds him for his well-thought out ideas. Other times, a group would surprise him with a much better idea than his. Learning how to win and influence people has been the biggest learning experience for Afeef in his career.