I can't tell you how many times I have walked into an office space and thought to myself, that looks so cool. Be it a well-decorated and smartly furnished home or an over-water villa at a five-star resort in the Maldives, the space is brought together with even the simplest pieces in place and functional beyond how I could have imagined utilizing it.
Have you ever wondered who is behind all this magic? Do you ever stop to think about how many laborers it took to construct the place? Can you imagine managing transport of the raw materials between the islands under the direct sun and rain? Truthfully, neither do I. And that is why our chat with the Director of Planning & Development at Sun Siyam Resorts, Aishath Shimani is a real eyeopener.
Shimani was supposed to grow up and become a doctor. She had made up her mind at a very young age and was training and studying to become one too, until one day she saw an operation theatre in a movie scene. That was it, end of chapter. Shimani got so scared that she got rid of the whole idea then and there. This was around the time when she completed her O'levels and now that she had no backup plan of what she wanted to become when she grew up, Shimani felt lost and unguided.
Back at her time, only a very limited number of students got the chance to advance ahead to Science Education Center (SEC) for A'levels. Shimani's grades passed the mark but she was feeling the same upon graduating A'levels too. Blessed with a rare opportunity to go abroad for higher studies, Shimani was soon handed a booklet filled with information on courses available at Malaysia. You would think this would help, but detailed information on five hundred or so courses made her even more confused!
Then, Shimani decided to thoughtfully consider what she was good at. Since Mathematics was not her strong suit, engineering and architecture was out of the question. Even though she was good at studies, she would rather go for something simple, and Interior Designing struck the right codes with her. From her childhood, one of her fondest recollections are about always having her belongings and spaces well organized. Everything must be placed where it belonged and it should make sense too. Curious about her lifestyle having matched the course, Shimani started asking around for opinions.
In the late 90s, the field of Interior Designing was almost non-existent in the Maldives. This could have been one of the reasons why most advisors were against Shimani's decision to go for an undergraduate degree in the field. However, she was backed by her parents and given the freedom to choose her own career path forward so, as if to challenge everyone who said that she could not make it, Shimani took off to study for a Bachelor of Arts with Honours in Interior Architecture and Design at the Nottingham Trent University.
Things were as different as day and night for Shimani during her initial days in Malaysia. Unlike she had thought, the theoretical studies in her course ranged from architectural history to the dimensions and differences between different types of nails. It included practical classes too, but they were as challenging for Shimani who just discovered what a presentation was for the first time. During those days, kids back home were not as tech-friendly as the computer and iPad genius kids of today.
Shimani was experiencing many firsts during this journey – the first time she was away from her parents, the first time abroad, the first time mingling with an international bunch of students. Even though she was naïve in the beginning, Shimani built herself through the experience. A mix of all the factors contributed to her working hard and consecutively winning first place at the end of every semester. This was such a prominent win that the college even decided to change the rules and sponsor her last semester, the award credited to all winners but lost to Shimani in the past three semesters because she was a foreigner.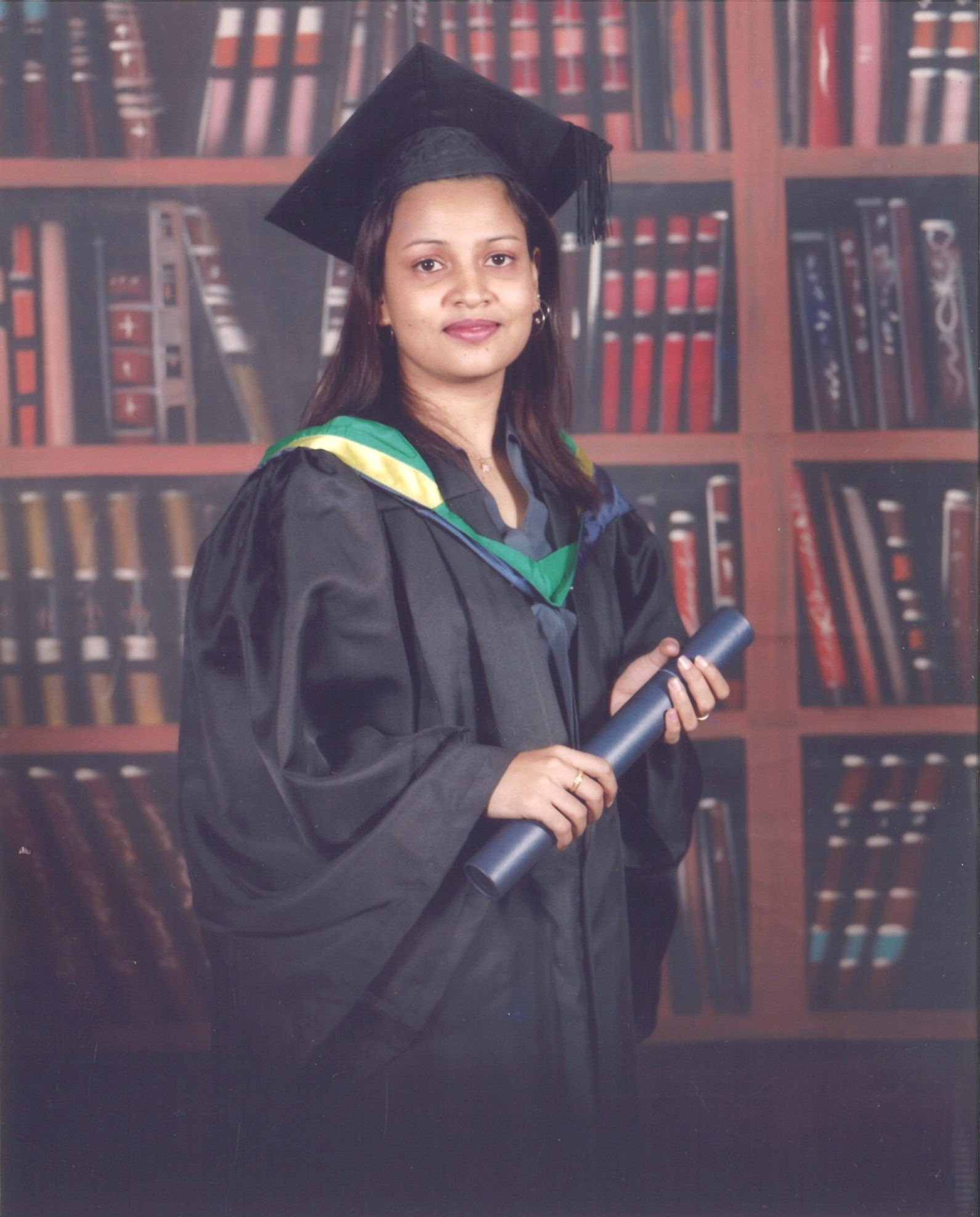 It is interesting to note that the course was so tough that what started with over 100 students saw the graduation of roughly 20 or so students. At the end of the three-year course, Shimani graduated top of her class and got the Best Student of the Year Award by the Malaysian Interior Designer Society. When she came back to the Maldives, she was the first degree-holder in the field of Interior Designing in the country. Recollecting the challenging remarks said to her before she left for her studies, Shimani wasted no time in finding work for herself.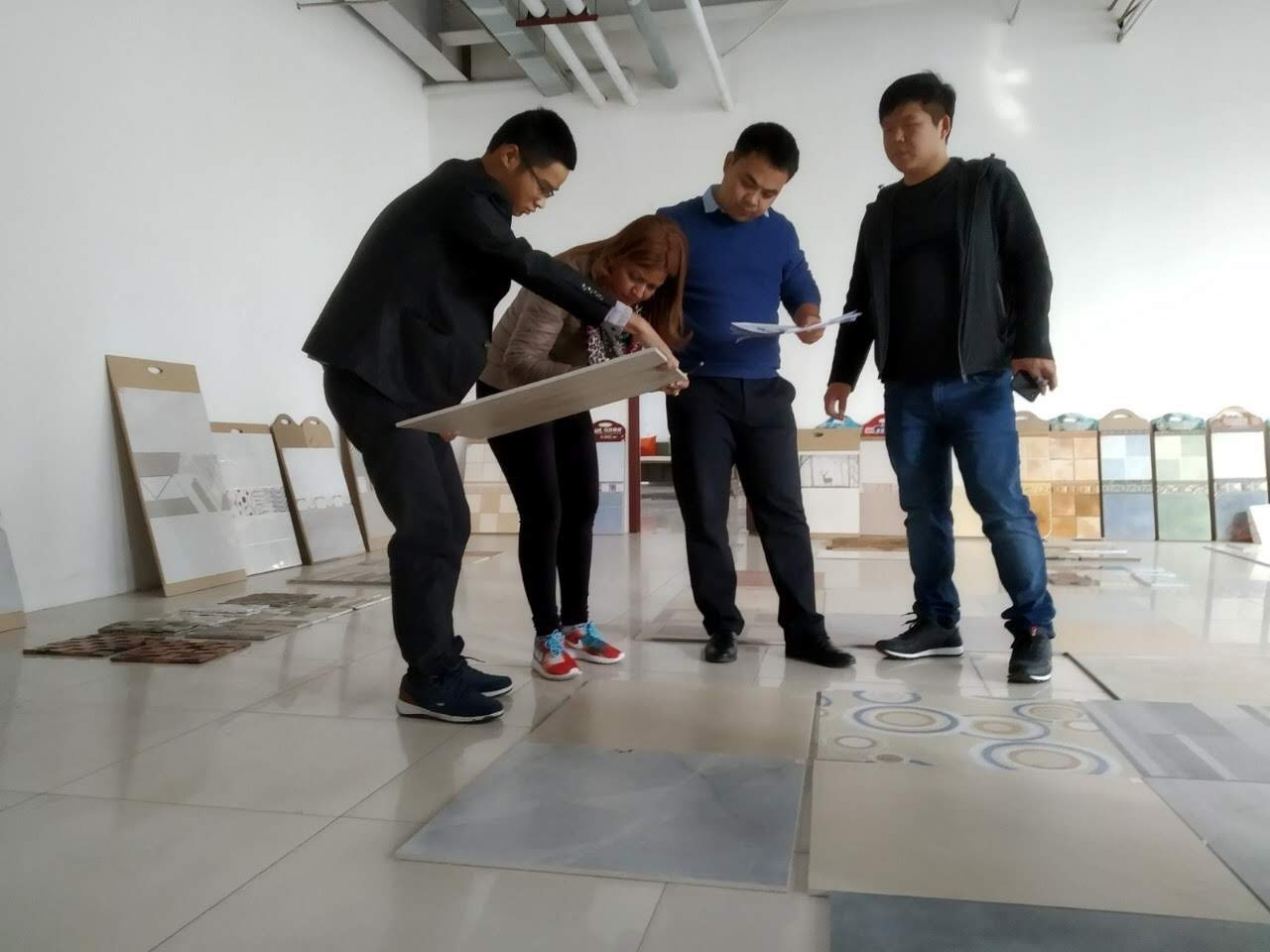 Her trademark project in the Maldives still remains the renovation of the Maldives Immigration office building. The project was handed over to her by then Controller of Immigration, Ali Hussain Didi, who supported her despite her being a fresh graduate. His confidence in her allowed Shimani to showcase her creativity while freely incorporating her own touches to the project. Making the space more colorful and using modern furniture in the space made it stand out among the typically similarly decorated Government offices in the country at the time. This gesture was also a huge confidence booster for Shimani and if more corporate leaders could do the same for fresh graduates, there are potential candidates who would genuinely surprise you with their talent.
Following that, the projects started coming one by one, from The President's Office to resorts, and more than she could handle at one time as a freelance designer.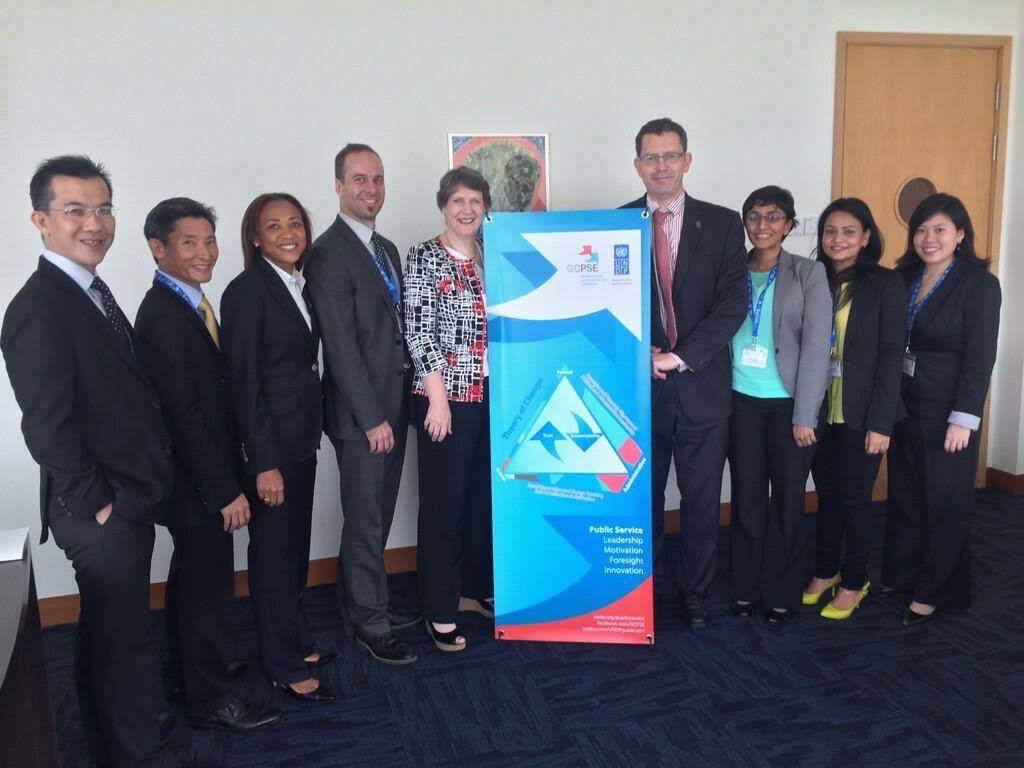 A year later, Shimani got another golden opportunity, to move to Singapore for work. In the 16 years that she spent there, her basic work was influenced by the design field but focused on the business sector at times. One of her most proud projects during this time was with the UNDP Global Center for Public Service Excellence. Shimani was contracted to design and set-up office space for UNDP Singapore within 3 months, and she succeeded beyond expectation. Her managerial skills throughout the process were marked as exemplary, and it led to her securing the post of Personal Assistant to the Director ar the organization. The multinational task force proved to be an invaluable learning experience and one of her biggest achievements so far.
On a side note, Shimani adores traveling. She forces herself to take a break at least once a year to someplace new. Witnessing the ancient and historically significant monuments and buildings from the history books in person allowed her to fully grasp the lessons and take in the ideas and concepts behind the story. Every city she has traveled to has become a part of her design ideas over time, and she enjoys the process reforming her thoughts continuously.
Fast-forward 20 years, Interior Designers have today become an important part of the blueprint planning phase of every development. People now make an effort to go the extra mile in making sure that their spaces are innovative, modern, functional, themed, and so much more so that it stands out by a single design component. Customization has become a very personal process to the locals, which has in return demanded the upgrading of the stakeholders of the industry such as carpentries and suppliers.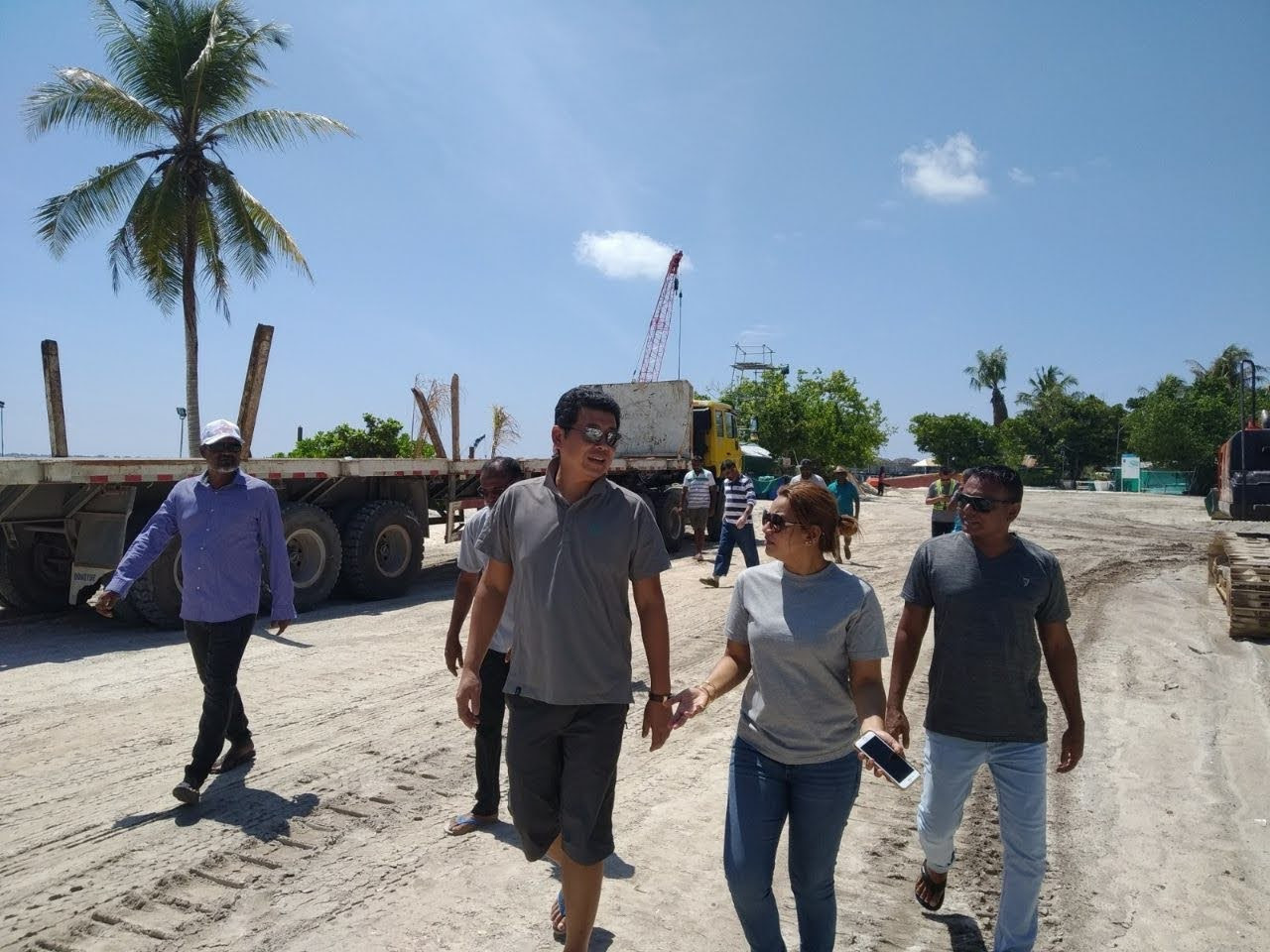 Even though the field has advanced by heaps, Shimani still feels saddened to see how suppressed the industry is. Let's take her current team for instance. Leading the project of developing one of the biggest tourism establishments in the country, Shimani is overseeing every detail going into construction and development of the 500-villa property of Siyam World. Labelled a Mega-project, she can't help but question why she is the only woman out there in the field, walking around in the construction sites.
Generally, everyone talks about the completed project. News regularly cover the front-end events of the resort project – the appointment of seasoned professionals to lead the operations, the beauty of the various facilities in the resort, and so on. Issues at the back end are rarely addressed. This is the main reason why it lacks awareness and faces challenges and difficulties in acquiring locals for the many opportunities available before the curtains are lifted on the completed establishment.
Many Maldivians associate labor work at construction sites with foreign laborers. Shimani says that what people do not realize is that without those labor works being done, without the team that manages and organizes work, accommodation, food, and other requirement for the laborers, without the back-office team that liaisons with suppliers, arranges shipments, monitors movement of the materials, vehicles, and other requirements at the construction site, the beautiful buildings and the breath-taking resorts will not exist in the first place.
This neglected industry and teams need to be brought to the limelight and credited for their tireless works. They are the real reason why Shimani is where she is today.The teams that worked under her instructions, her leaders who closely guided her and trusted in her to deliver accordingly, and the big chunk of laborers who physically worked at the sites day and night. If you come across a project under Shimani's name, she wants you to know that she was not alone and it was her team's work that should be credited first. This broad worldview has helped Shimani in creating a working environment where everyone feels included and appreciated for their efforts, no matter how small.
Another issue Shimani threw light on in our chat is the fact that girls and women take two steps back before they venture one step ahead in a career in the resort. The scenario from a decade back when girls were frowned upon when they decide to work at a resort has changed a lot in the present day. However, Shimani is met by many girls who still say that they are doing what their parents asked them to do. Their parents are the anchors that hold them back from exploring what they could do with their actual interests and talents.
Shimani was lucky in this regard. She could never thank her parents enough for trusting her enough to let her choose her own career path and do everything required to get her work done. They gave a deaf ear to everything they had to hear from the public when Shimani had to travel to far islands and stay overnight at the sites. It was freedom for Shimani and encouragement to excel in spite of the challenges that came her way. Initially, she had to learn to adjust to the lack of availability of basic luxuries such as toilets or proper dining setups but it somehow humbled her and disciplined her actions. She set her own limits and maintained her reputation, which according to her, is the basic survival tool for any profession. As for her advice to parents, it is important to trust your children and respect their career choices, and the best you can do to support them is to guide and encourage them.
What Shimani has observed during her career is that most of the time, it is about 'I' when it comes to well-done projects. How is this fair when 'we' basically did all the work? For Shimani, it will always be about the teamwork. Don't you agree?