Every single person who walks through hospital doors comes in with a certain degree of anxiety and uncertainty. The pain is getting worse, is it serious? I feel sore, am I just tired? Patients present simple questions to the doctors that ideally should have simple answers but unfortunately, some hospital visits end with more complicated questions than favorable answers. The most brutal of them must be the news of one being diagnosed with cancer.
Oncology is the branch of medicine that deals with cancer diagnostics and treatments, and for the longest time, Maldivians have had to seek medical proficiency regarding cancer from abroad. Their gruesome battles became a little bit easier with the appointment of the first Maldivian Medical and Radiation Oncologist, Dr. Mohamed Amru Ahmed at Indira Gandhi Memorial Hospital.
Contrary to popular belief, Amru is one of the few local doctors who believe that there is a shining light at the end of the tunnel when it comes to cancer treatment. In his exact words, Oncology has to be the most sophisticated medical specialties to ever exist. The rapidly changing nature of cancer treatments over the years and the many technological advancements in the field have yielded to more success stories even in the Maldives itself.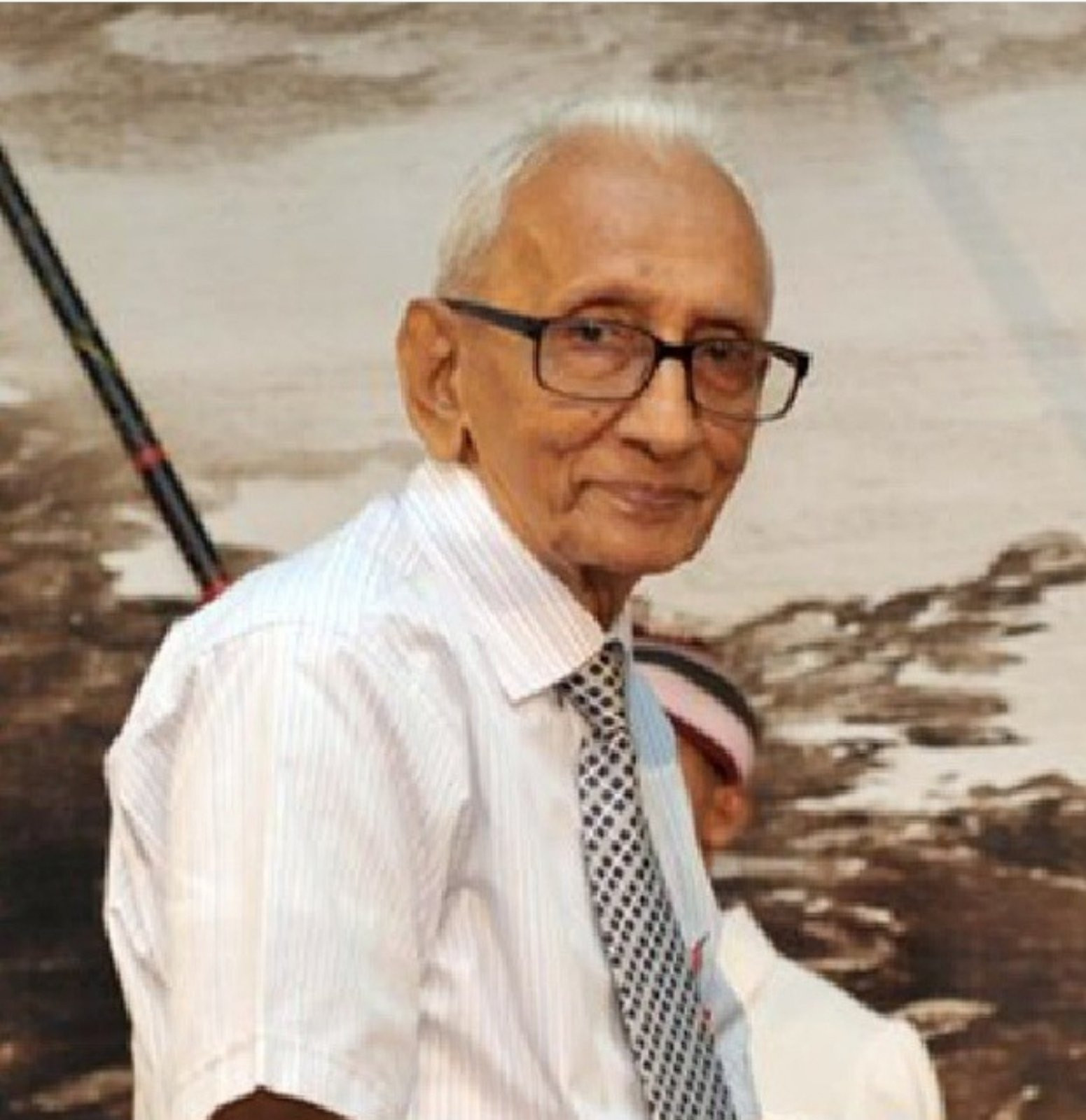 It began as early as sixth grade. Amru grew up spending most of his leisure time in his uncle, Dr. N. D. Abdulla's Clinic. He was one of the first professional doctors in the Maldives and was an Ophthalmologist. Amru became so involved in the daily operations of the clinic, from making appointments to interacting with patients that it subconsciously became a lifestyle for him.
One of the most interesting things Amru recalls from his time at Andy's Clinic is the infographic pamphlets that were displayed throughout the clinic. Now, if it were me, I would have looked the other way at the sight of oozing eyeballs or dissected brains. Amru however, thought they were pretty cool. It intrigued his young imagination about the numerous mysteries of the human body. It was then that Amru decided to become a doctor when he grew up.
All through grade school, Amru managed to maintain an average score. Not that he did not like studying, but it just was not in him to go beyond the 'average student' ranking. Everyone kept cautioning him about the direct relationship between achieving his dream of becoming a doctor and getting good grades. He realized it once he graduated from higher secondary school and missed qualifying for medicine programs in affluent colleges abroad. But luck had other plans for him.
In 2006, MBBS scholarships were announced to Bangladesh and Amru was among the few who expressed interest in the opportunity. It led to him securing the placement without much trouble and soon, he was headed to the largest river delta in the world, a place he would call home for the next six years.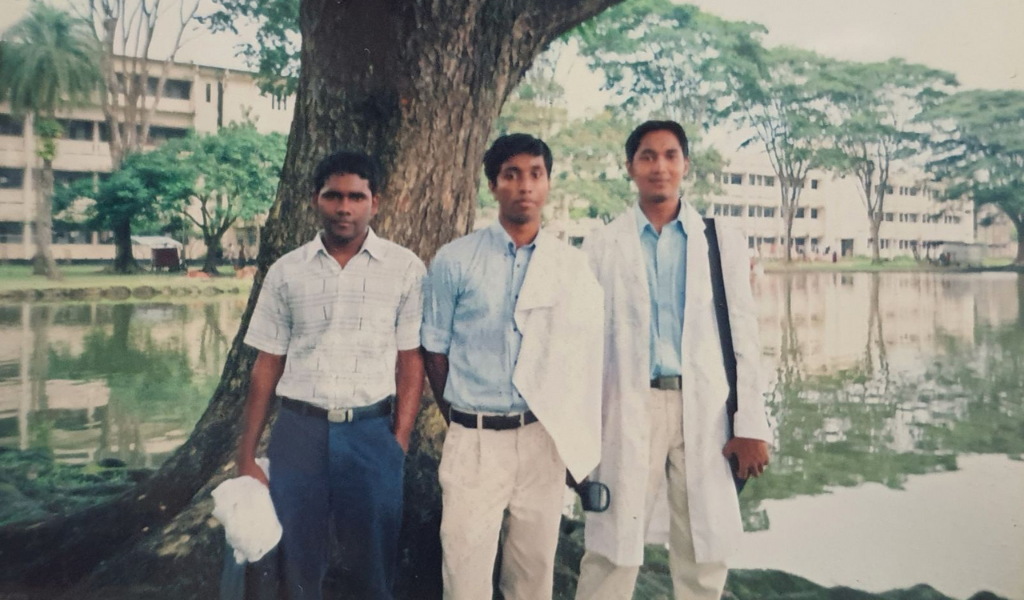 The lake city of Barisal is located deep in the southern countryside of Bangladesh. More than a decade ago, urban development was not even heard of across the numerous paddy fields and ponds that stretched into the horizon. Finding the challenge quite contrasting to everything he knew, Amru took in the experience one day at a time. He received the knowledge of his placement in the Shar-E-Bangla Medical College while he was settling in Barisal.
In summary, college life was by far the best time of his life. Amru had to adjust to living without running electricity for half the day, no refrigerators, no restaurants or fast-food joints, no basic recreational facilities such as gyms, cinemas or shopping malls; the list goes on. Let me also insert a line or two about the whole new ecosystem of Barisal that Amru had to accustom himself to. From poisonous monitor lizards to snakes, more frogs in the monsoon than rain, to insects we couldn't even name; it was all part of his new daily life.
So how was it all good? Learning to live a simple life helped Amru develop an understanding of empathy and appreciate the humble blessings of life. His group of friends became the alternate family at home-away-from-home and they supported each other throughout the journey. The real essence of it was in enjoying every moment as it came. Together, they found humor in every hurdle and persevered till the end. In fact, it was a key part of his success according to Amru.
5 years of undergraduate studies and 1 year of internship later, Dr. Amru came back home. He joined ADK Hospital for a brief time before choosing to move to IGMH. Being a public hospital, IGMH offered a more academic environment for young and inexperienced doctors and exposed them to a more supportive platform for growth.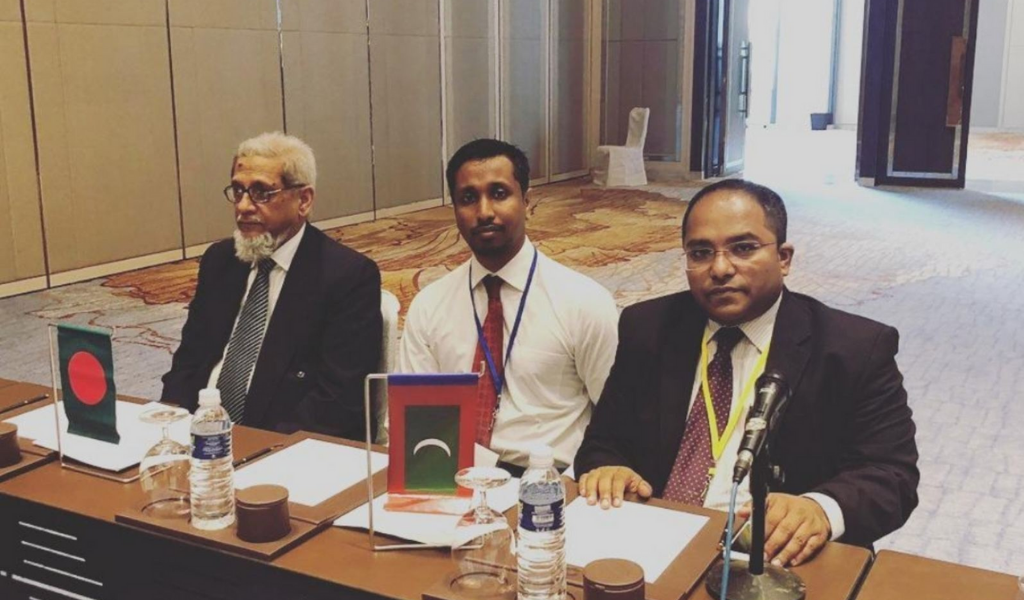 The following year, it was already time for everyone to seek a field of specialization. Amru was working in the Emergency Response Department at the time and he already had a growing interest in emergency medicine. Unfortunately, scholarships for the year were being delayed and so, Amru along with his colleagues were discussing alternative options when Bangladesh became a popular point of interest again. Although close to his heart, specialization programs offered in Bangladesh came at the cost of longer training durations and dreaded exams that were known to test the best. Nevertheless, Amru managed to convince himself that the opportunity to sub-specialize was worth trying.
One fine day, in the middle of a conversation with his colleagues who were working in the Oncology Department, it hit him. That was it! Maybe no one had thought of setting up a proper Oncology facility in the Maldives at the time but the statistics were astounding. A significant portion of Asanda's spending and its expansion were given to cancer patients. Every year as countless awareness efforts by NGOs and concerned authorities increase, so does the patient count.
Amru volunteers with the Cancer Society of Maldives occasionally and he has personally witnessed the struggles each and every patient goes through just to get the basic healthcare needed during their diagnosis. Expenses skyrocket through the roof and at the end of the day, it exhausts everyone involved in the process. Only a handful of people were in support of Amru's decision to specialize in Oncology. His colleagues had raised concerns about there being a lack of future in the specialty in the Maldives, but Amru was committed to making a difference.
He believed that someone has to start somewhere. Even in this very moment, there are many cancer patients undergoing treatment and that is promising scope. Diagnostics and treatments related to cancer are rapidly changing around the world and last year's inventions are already being updated to more convincing treatments in real time. There is a proven increase in the number of success stories with advanced technology. Oncology is at the forefront of medicine and the field being untapped in the Maldives only means that a genuine effort put into meaningful and substantial work will surely get the ball rolling.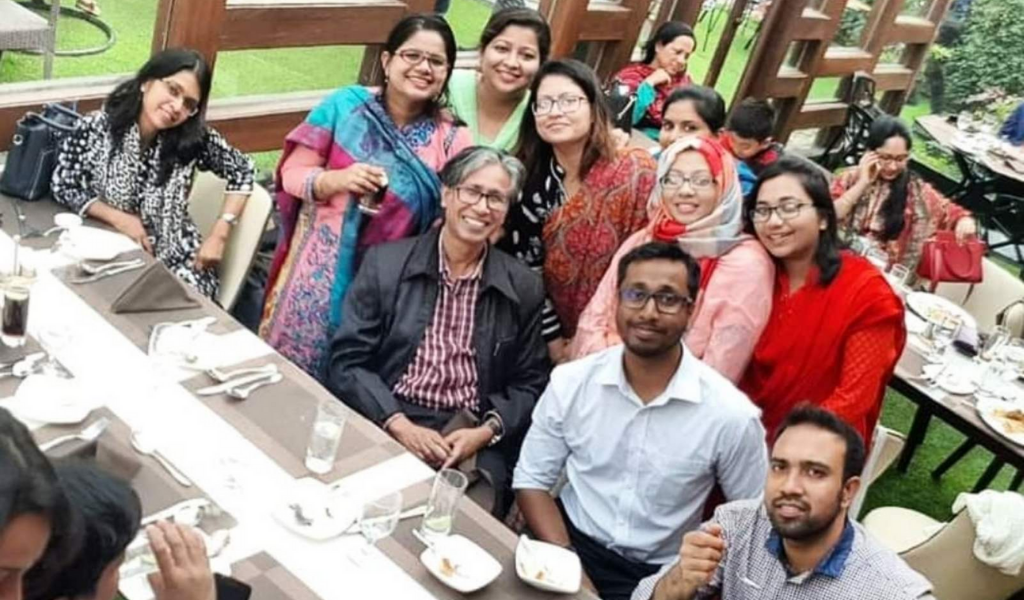 Amru spent the past 5 years back in Bangladesh, enrolled in Bangabandhu Sheikh Mujib Medical University, the number one medical institute in Dhaka. If there was one thing he had learnt in his decade-long medical carrier, it was to just let go. Deadlines piling up, so much information to memorize, all of it can get very overwhelming at times. Amru's trick was to treat them as little things. He started looking for the good in every situation, no matter what the circumstances were.
A tough exam coming up? Assignments due sooner than you wish? Try learning the holistic way. The process of gaining knowledge in the journey of becoming a doctor is really the beginning of something much bigger. You will be changing the life of so many people for the rest of your life and even the smallest thing you say might be their reason to go on.
Amru was not perfect and nor was his journey a piece of cake. Having learnt about the biggest challenge for him in his life, it reassured to me that failure, delay, loss, heartbreak, such setbacks and tragedies are what builds one's character. Amru received news of his brother's death while he was studying to resit for his final year exams in 2020. A soul so carefree, young and healthy succumbed to the destructive grasp of Covid19.
Not only did it take away the life of one of the most important people in Amru's life, it scattered his many plans of reconnecting with his brother after a long time away from the family. Just weeks later, he would have been back home, finally done with his studies. Amru's brother played a pivotal role in helping him overcome a phase of severe depression a year earlier while he was doing his thesis. His simple solutions to even the most impossible problems were effortless and Amru looked up to him. In the shock of receiving the news of his passing, Amru blinked it off and went back to his books. He did not get the chance to grieve or say goodbye.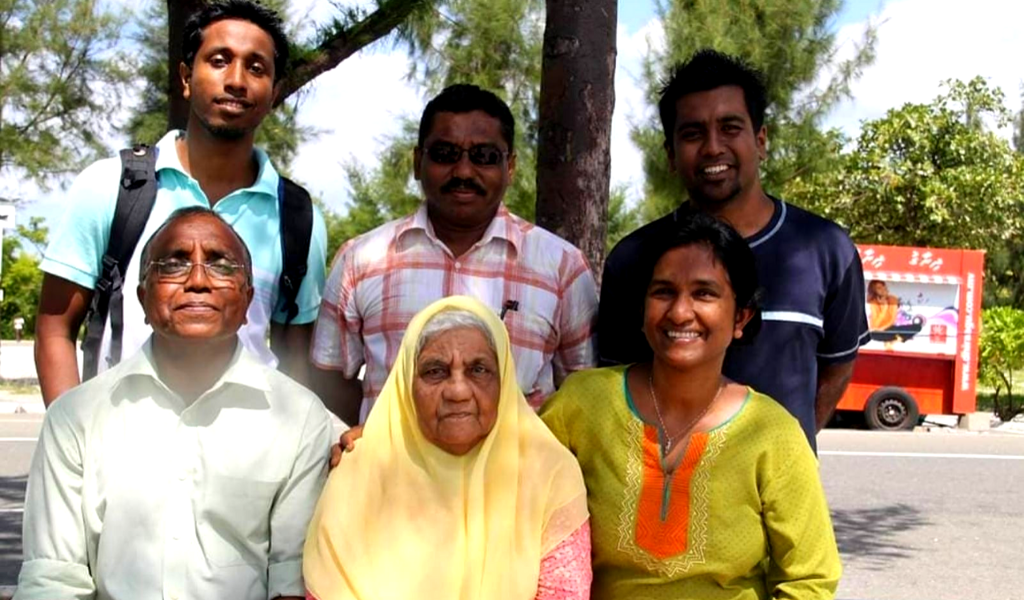 Amru was not surprised when he failed his final exam the first time. He was tired but he did not give up. Amru's father had taught him the importance of taking a step back and breathe deeply when the world becomes too much. In moments of strike, people tend to say and do things under the influence of emotions and more often than not, end up immediately regretting it. As the most patient person Amru has seen, he also mastered the art of perseverance from his father. Even if it takes one more try, doing it to your best potential is better than leaving something halfway. Today, Amru is more confident in his work and pleased with his decision to have retaken his final exam.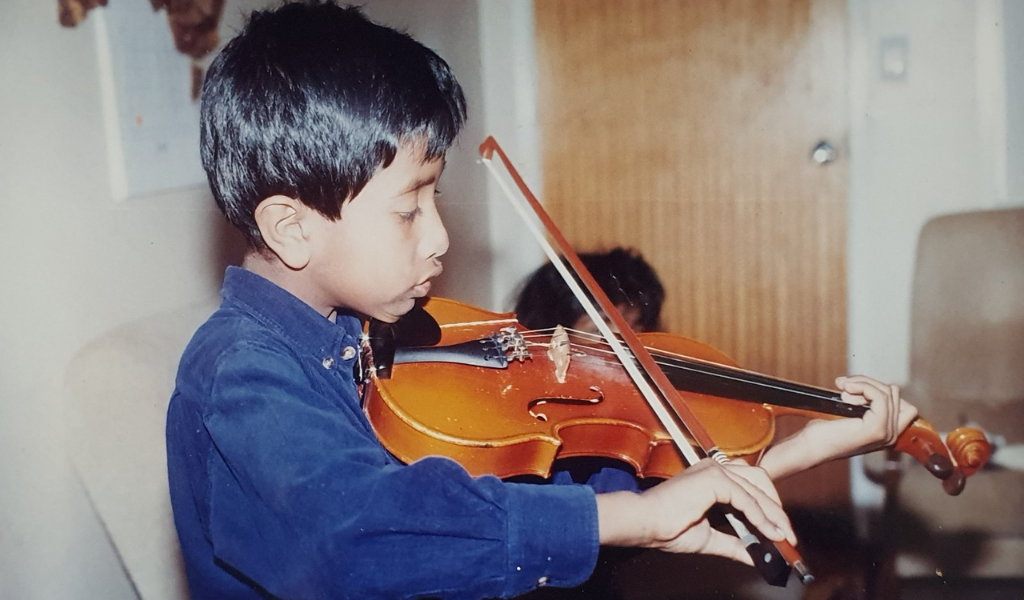 Also, an interesting fact about Amru, most of you might have seen him around playing music gigs. Amru is a trained violinist, something for me to find really cool this time! Since the age of 7, he has been training formally in classical music and can now read, write and compose music. His skillset expands into playing different genres and music has been a big stress-buster during the tiring years as a medical student.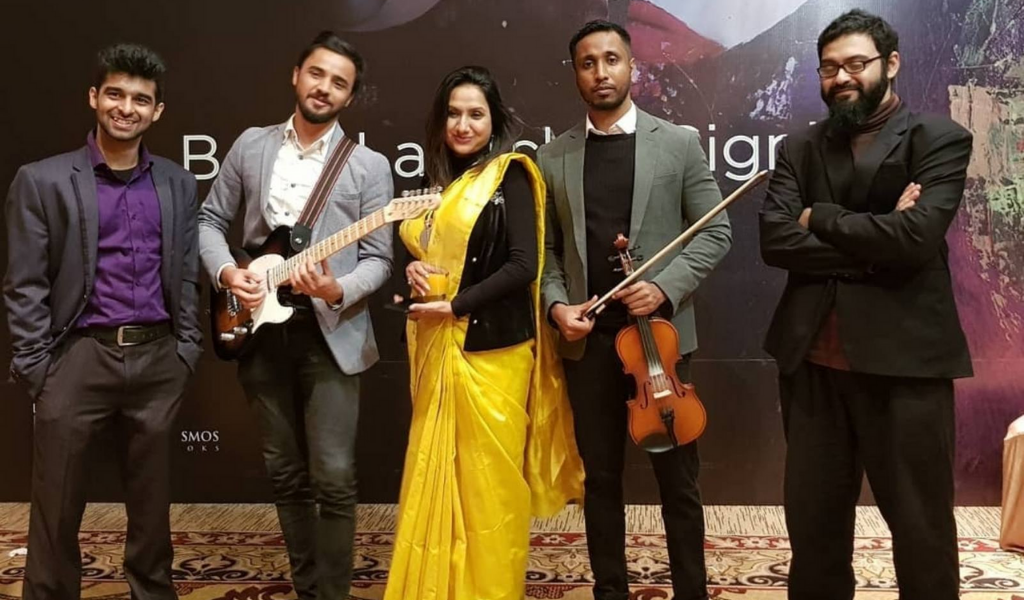 Amru has performed several gigs with local artists but the best of his time was spent in Dhaka. A random stage performance led up to Amru making good friends in the Bangladeshi music community and he went on to even form a band named Mayflowers. They were quite the hype, performing regularly across town in corporate events, concerts, parties, and more. It was not just another band in the music scene. All the 4 members became closely knit friends and keep in touch even today. Amru wishes he could dedicate as much time to music as he does to medicine but he is yet to figure out how.
Since April this year, Amru has been working at IGMH as a lead at the Oncology Department. Talking about the status of the healthcare systems currently in place, Amru worries about the massive support and sponsorship required to establish proper equipment setups for the pathological and treatment aspect of Oncology in Maldives. Patients still have to acquire most of their treatment from abroad but favorable progress has been shown in surgery treatments provided locally.
As a doctor, Amru advises his fellow colleagues to build a relationship with their patients. When you diagnose them with life-changing diseases, you can't blame them for having a hard time coming to terms with the news in a jiffy. Rather, it is important to put effort into showing empathy and overcoming the communication gap between doctors and patients for a more productive course of treatment. Amru always takes note of reaching out to patients personally and assuring his support in their journey.
As a cancer doctor, Amru wishes there were more of them here. He noticed that a rubberstamp response from junior doctors when Amru recommends Oncology as a specialty is that it is a depressing field. Maybe their perspective of becoming a doctor is that you are going to save the world and solve dramatic medical cases like the heroes from Grey's Anatomy. In the real world, however, unfortunate circumstances such as death are inevitable and incurable diseases do exist.
Oncology, on the other hand, is a slow process compared to giving a shock to someone and bringing them back to life. A cancer patient endures a lot of aggressive and toxic curative treatments to overcome the disease. It scars their lifestyle and forces them to change their ways for the rest of it. Some of the patients discover their condition in stages so advance that there is no coming back from it. They undergo palliative care that aims to better the quality of life until the end of their fight against incurable cancer.
It is hope in a hopeless situation that being bedridden is not the only option at this stage. It is definitely not the time to give up either. Rather, there are so many things patients can do to keep their blood healthy, relieve the pain, and fight infections. How is giving that comfort to patients depressing?
If you are the doctor who held a cancer patient's hand on their journey of getting rid of cancer, they remember you forever. It is unlike a visit to the ER or OPD to cure a fever. Oncologists become part of the patient's family and Amru can't think of anything more fulfilling or better than that.
Becoming the first Oncologist in the Maldives was not an overnight achievement. Amru has loved and lost, failed and tried, and triumphed an eventful journey. He is determined to inspire change for the better. Be fearless in being the first to make a change. If you too are on a similar quest, hold on dearly to the things and people that you love. They don't come around too often and letting go of them is not worth it.