The Man behind the Camera – Amantey
DREAM | CREATE | SHARE | INSPIRE
Dream weddings are the ultimate celebrations of two people beginning a new chapter of the rest of their lives together. Everyone dolled up, vibes of festivity in the air. A team of professional photographers silently roam around the venue capturing the burst of emotions in action. Leading one of the most in-demand photography teams is Amantey, a trendsetting Maldivian Wedding Cinematographer.
Coral Glass sat with Mohamed Aman to journal the chapters in his life that led him to becoming the successful man behind the camera. We uncover some interesting stories, learn about the challenges in Aman's life and his struggle to rise above it.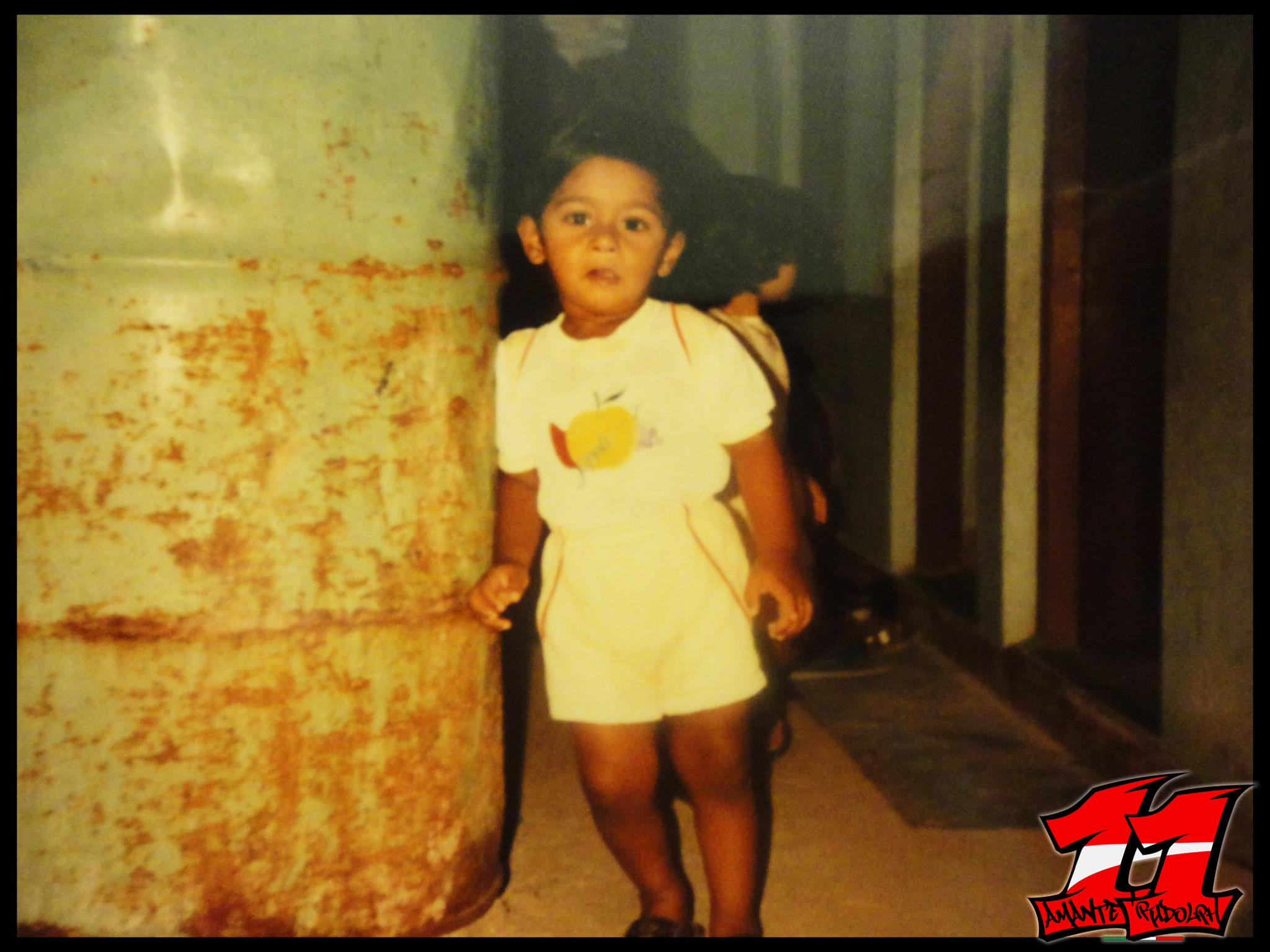 For as long as Aman can remember, he has always been ambitious. There is nothing he set his heart on that he has not pursued yet. It began with bike racing when Aman was in school. Coming from a small family, his single mother could not afford to fulfil his wishes for a bicycle. Finding his way around it, Aman started saving his lunch money and buying spares to fix a broken bicycle that he had collected from the junk yard. To him, it was more than a hobby. The boy was riding his dreams.
Aman spent most of his time in school as a smart back-bencher. He was a bright student who was also the most talkative in class. This meant that in every parent-teacher meeting, his mother would get complains of him being too loud, too active, notorious. However, his results were good enough for him to get by without much trouble.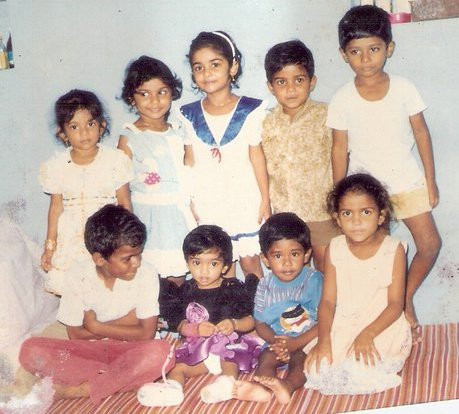 After graduation, Aman wanted to be a seafarer. Stories about his uncle's travels exploring the vast world captured young Aman's mind. It was a good source of income too so he checked out his options to sign-up as one. Unfortunately, an initial training course was required which he had no way of paying-up for. Well, it was worth trying. Aman then took the reasonable decision to find another job.
Racing upgraded from stunting on the bicycle to riding motorbikes in the meantime. Aman's first bike was a Honda CBR 250cc that he bought with his first savings. He participated in national competitions and brought home proud trophies to show for his talent. He continued on to race on an international level after he left to Sri Lanka for higher studies. Aman had a good laugh remembering his mother's words, 'Don't go too fast!' whenever he went on a race. He wouldn't have won had he listened, but his wins made his mother proud.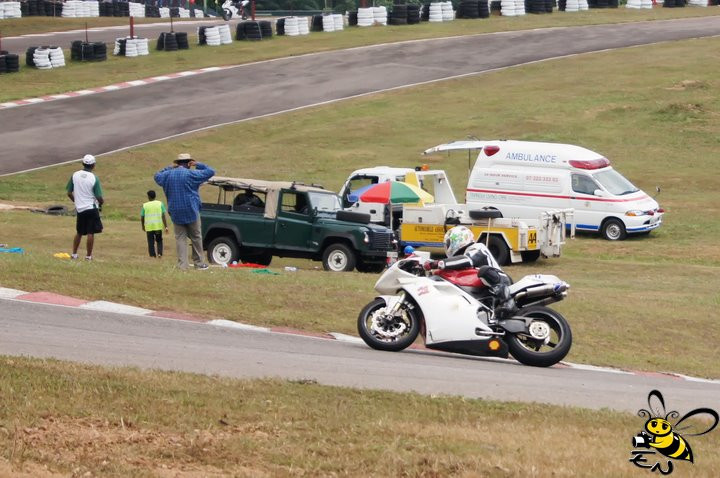 Why Aman decided to pursue higher studies is an interesting story. Aman was introduced to photo manipulation one day when he visited his good friend, Shuau. He was editing a picture on Photoshop and Aman was immediately intrigued. He had to find out more about this magic trick that his friend had up his sleeve. It was coincidence that Aman had already thought of studying further at that point and Multimedia Design was definitely it.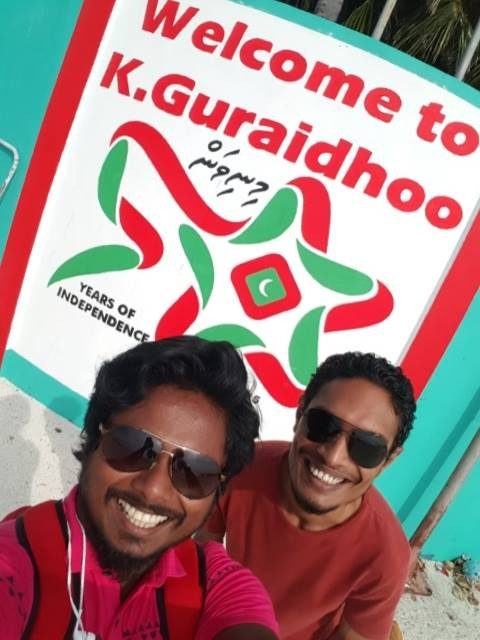 Aman returned back home after his studies with high hopes of working in the marketing field. He was disappointed to find out that most jobs underpaid for the requirement and skill set. His then turned to his friends for motivation. Some of them were taking up freelance projects on their off days. Aman thought he too could work out a similar plan if he settles for a job outside the desired field for now. He joined MWSC and simultaneously started planning on setting up his photography career.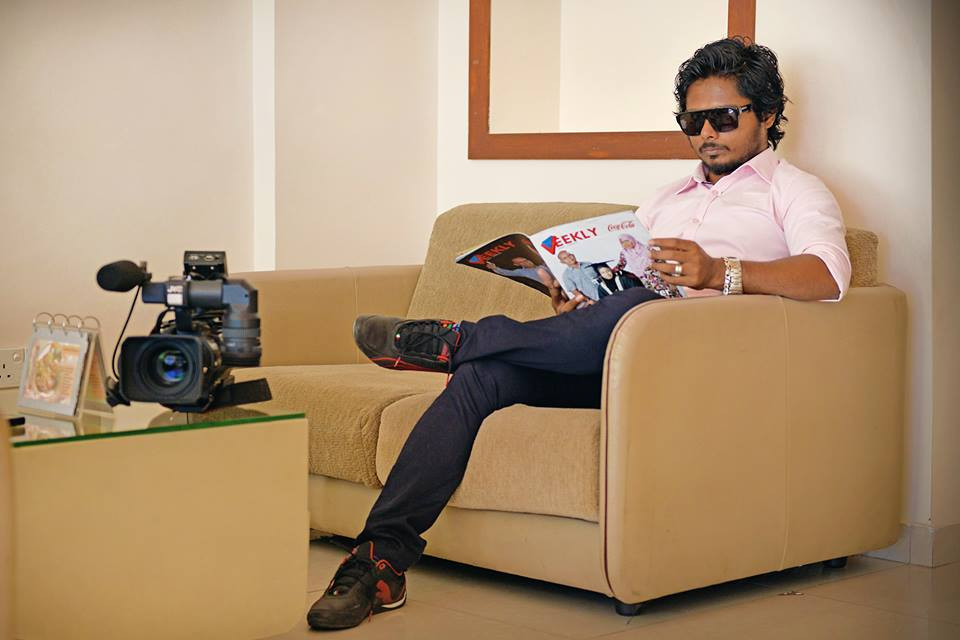 Shuau was of great help in getting Aman geared up initially. He was an already established cinematographer and was generating a good income from the profession. He advised Aman to start small and work with passion. If you are willing to go the extra mile, a successful career is inevitable. With Shuau's consultation, Aman got his first camera – a JVC Video Camera. It was heavy but the video quality was better than the DSLRs in the market at the time. Aman always set his standards high when it came to not compromising on quality.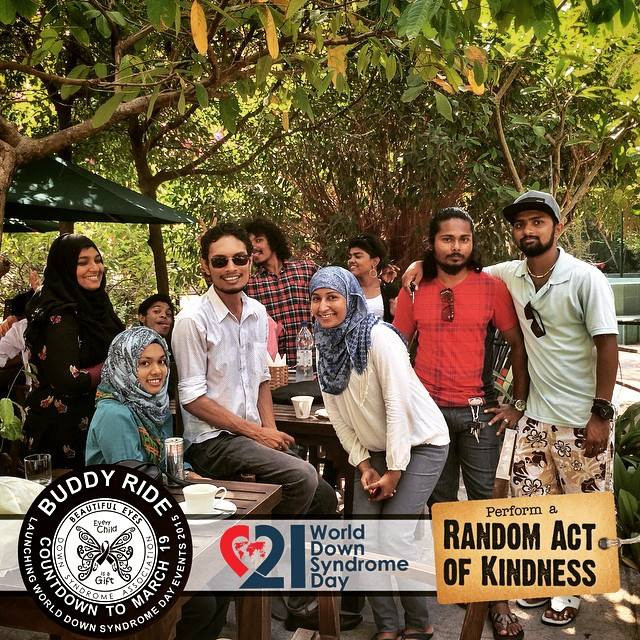 Alongside Shuau and Sharaf a.k.a. Kuda Richard, Aman started tagging along for photoshoots, resort gigs and covered corporate events. He used his own camera for videos and borrowed a camera separately for photography. People behind the camera used to work low-key back then because their services were often acquired through a third-party. Credit for the tireless work they do goes to the broker at the end of the day. With Aman's entrepreneurial mindset and creative thinking, his envisioned changing this hierarchy in the future.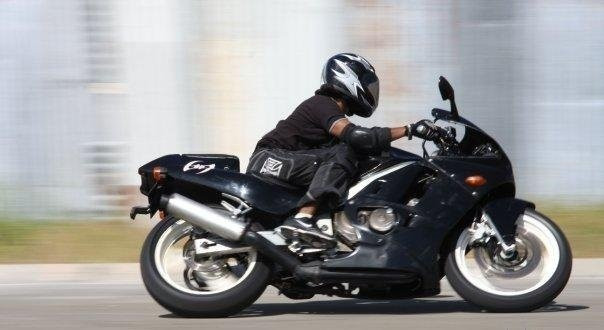 If it's a weekend, its wedding time. It is also day-off from work meaning everyone's out racing too. At one point, Aman was struggling to balance both his passions at the same time. He could either go racing and break a few bones or his bike occasionally, or make peace with his success in racing so far and take his photography career and run with it. Aman believed that his dedication to the art was worth creating an inspirational empire out of it. As he was getting the hang of the field, Aman was supporting young artists by taking them under his wings an training them.
As our conversation continued, we found out that Aman was not only the man behind a camera, he was also the curator of the first online food ordering app in the Maldives – Maakunbe. He was on a coffee with his friend Mazin, waiting for the order to arrive when the idea struck him in a spontaneous conversation. Imagine ordering ahead with the convenience of a mobile application and food ready on the table when you arrive.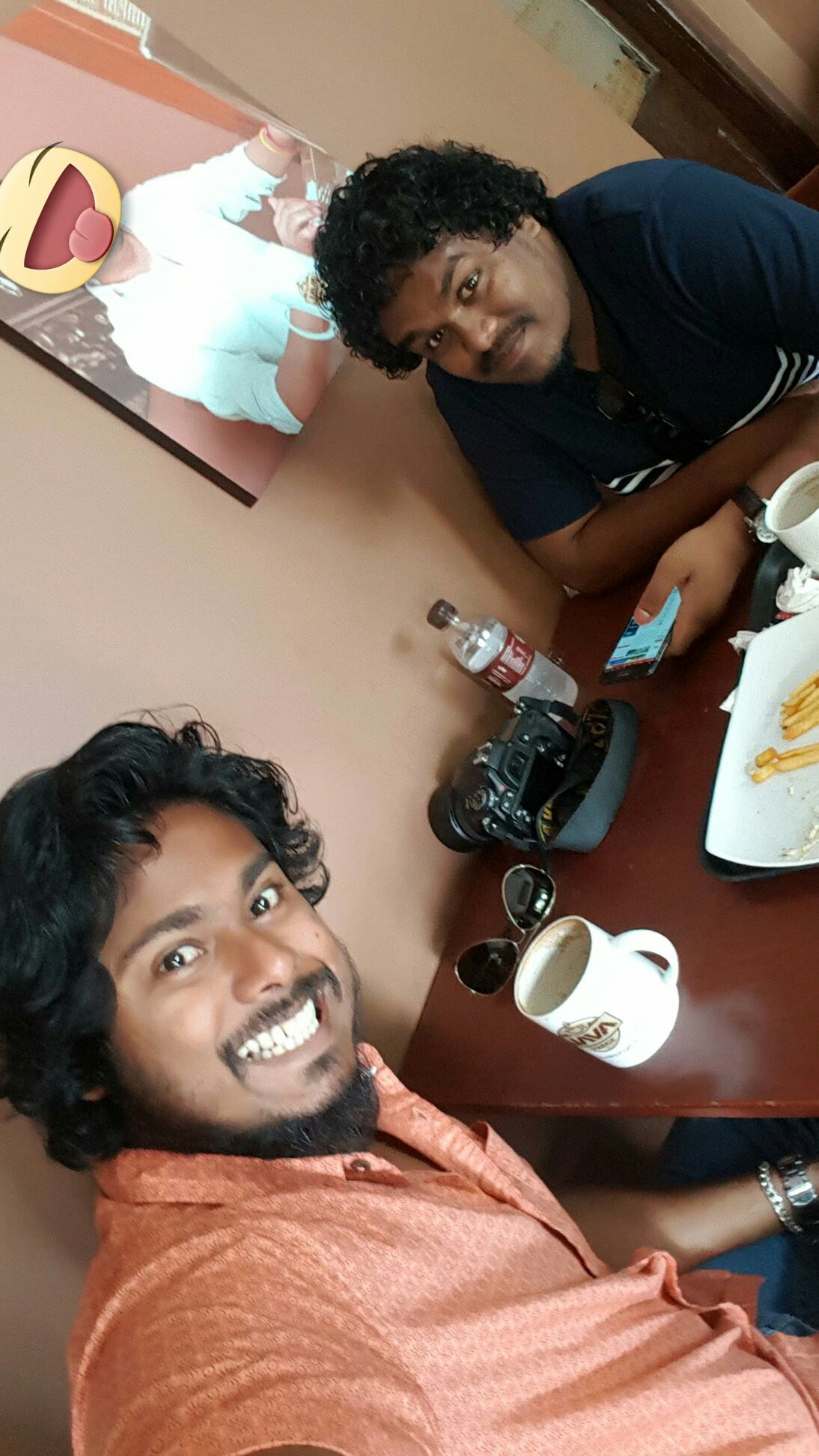 In collaboration with Mazin who happens to be a developer, along with Naai and Maail, Aman founded and invested in Maakunbe like it was his baby. Since mobile applications were few and not many people were familiar with the concept, the team worked closely with its customers to provide top-notch service. Aman himself set out on deliveries when competition arose. Things were moving ahead in spite of the financial challenges to upgrade the app in order to keep up with the demand. And then, the storm hit.
They say hardships make you stronger. Aman was having a hard time finding light at the end of the tunnel when an avalanche of trouble came his way, both in his personal and professional life. Aman's first marriage came to a bitter end when the mournful loss of their baby caused the couple to slip away from each other. Naturally, Aman sought a safe place away from the rest of the world. Debt and lack of financial support led to Maakunbe coming to a halt around the same time.
Rock bottom was temporary. Aman knew he needed to surface again and take a breath if he wanted to survive this. Depression is not an easy state of mind but if you make a big enough effort, it is escapable. The only assets left with Aman were his camera and skillset. He had already invested in his passion so much that he convinced himself to start fresh and better.

Aman had slowly started building his team before he took the break. When he returned, he had a new mindset on how to tackle the photography field. His main interest was in wedding shoots. Everyone had a picture album of their big celebration. Some had videos of the ceremony too but it wasn't anything intimate, joyous, celebratory – all the emotions behind the whole event. So why not a video covering the events of the day from beginning till the end?
This new idea was one of the biggest challenges in Aman's career. He had to convince an audience that a wedding video was not a 'Dhivehi Love Song'. He was not asking a couple to act for the video, instead, just be themselves and Aman will make sure that their wedding video will be a memory they can relive on every anniversary. Aman added incentives such as surprise clips of the couple's loved ones, unplanned moments and so on to make it more special. His first shoot was for his sister as a gift on her wedding and she loved it!
Aman's friends were very supportive of the idea and gave him the opportunity to shoot videos on their weddings. From there, Aman knew that if he showed a clip and explained himself well, the product would sell. He started with clients who approached him for photoshoots. At first, clients hesitated but once he collected enough shoots for a portfolio, business skyrocketed.
Aman's way of working with a couple for their wedding photoshoot begins as soon as they approach him. He likes to spend time with them casually to get to know their equation as a couple. It helps build the theme of the video on a more personal note, unique to the couple. This is one of the many reasons why his work is so commendable.
"It's the couple's story. It is very personal to them so I get to know them better so I can tell a relatable story." - Amantey
By nature, Aman is a humble person with a lot to give. It shows in how he built his team and his business. He shared a little secret with our team that he low-key wants to become a motivational speaker. He loves sharing his knowledge with others and building them up to become individual talents by themselves. It is competition but what fun is competition if it is not as good or better than you? All members of his team are trained by him. They work together in sync to make sure that no moment is lost in the ceremony, be it of the couple, family or invitees.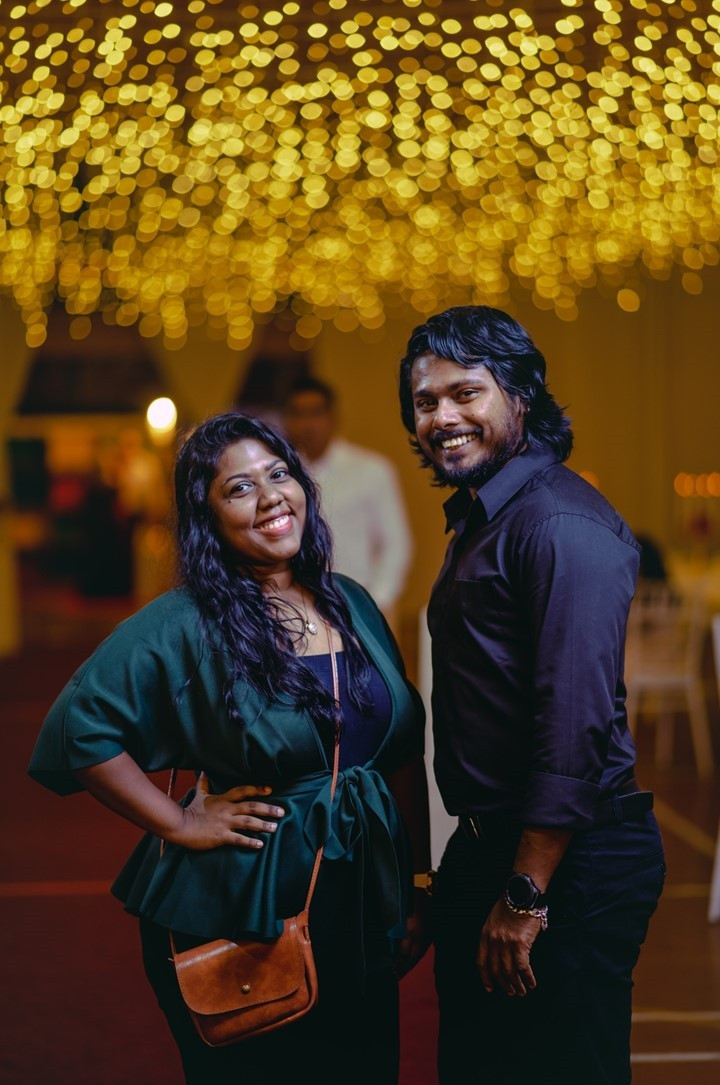 Working behind the scenes at a wedding ceremony are a number of silent stakeholders whose involvement makes the whole event come together. From venue to catering, dress to make-up, a lot of hard work goes into making a celebration perfect. Aman teamed with Perfect Celebrations to provide his services in their package deal. The aim of this was to help boost startup businesses who were finding it challenging otherwise to get a market boost. Being included in a packaged deal also meant making the service more affordable while making a profit at the same time.
In addition to a good team, Aman needed the latest gears to maintain good quality of his work. Technology is evolving so fast that when one update comes out, the next one is already on its way. Another challenge for photographers is the fact that the cost of their work is deemed to be too high for just a photoshoot. Aman studied in the field of arts and explained the technicality behind 'just the photoshoot'.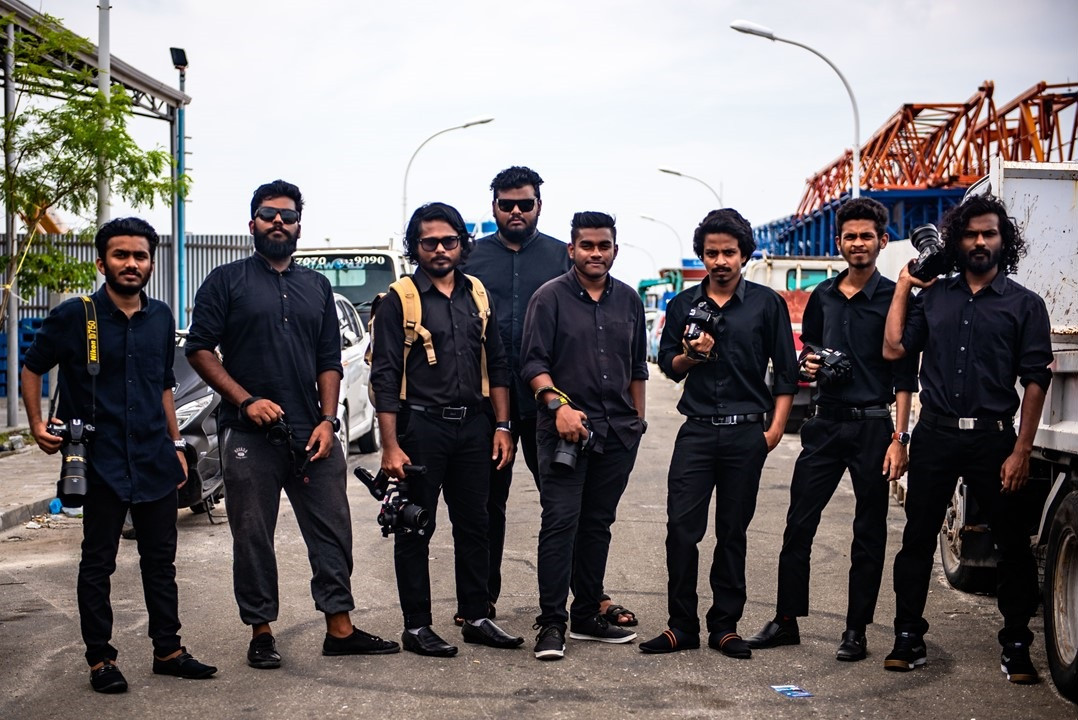 Making appealing content that complimented the situation requires high-tech gear as an added necessity with the skill. if you noticed, it's not just a camera. There are lights, chargers, processors, memory cards, stands, replacement gears and so on included in the package. Also, it is not a one-man show if a crew comes along. What used to be a two-hour wedding function has now changed to full-day series of events. All your moments throughout are as precious to the team as they are for you. It needs to be as close to reality for it to be extraordinary.
Wedding photography is Aman's specialty but he has worked on a number of other exciting shoots too. One of the most recent projects was with Faizan on his video song 'Aether'. Would you believe it if we said it was a one-day shoot? That too on a rainy day? The professional international team involved in the song couldn't believe the end-quality of the final video delivered was so good, knowing how challenging the weather conditions were. He was even invited to work abroad with the team.
"It is amazing how welcoming foreigners are of local talent when they see the potential. I wish locals were as welcoming too." - Amantey
On another shoot with Australian models, Aman yet again surprised an international crew with his skillset. They came prepared with full Hollywood-style setups but Aman's compact gears and much practiced skills with a drone surprised the team. They had underestimated the local Maldivian talent, ample but hidden in this country. Aman's happiest moment was when the team said that had they known locals could give such quality output, they would have handed over the whole project to locals without a doubt.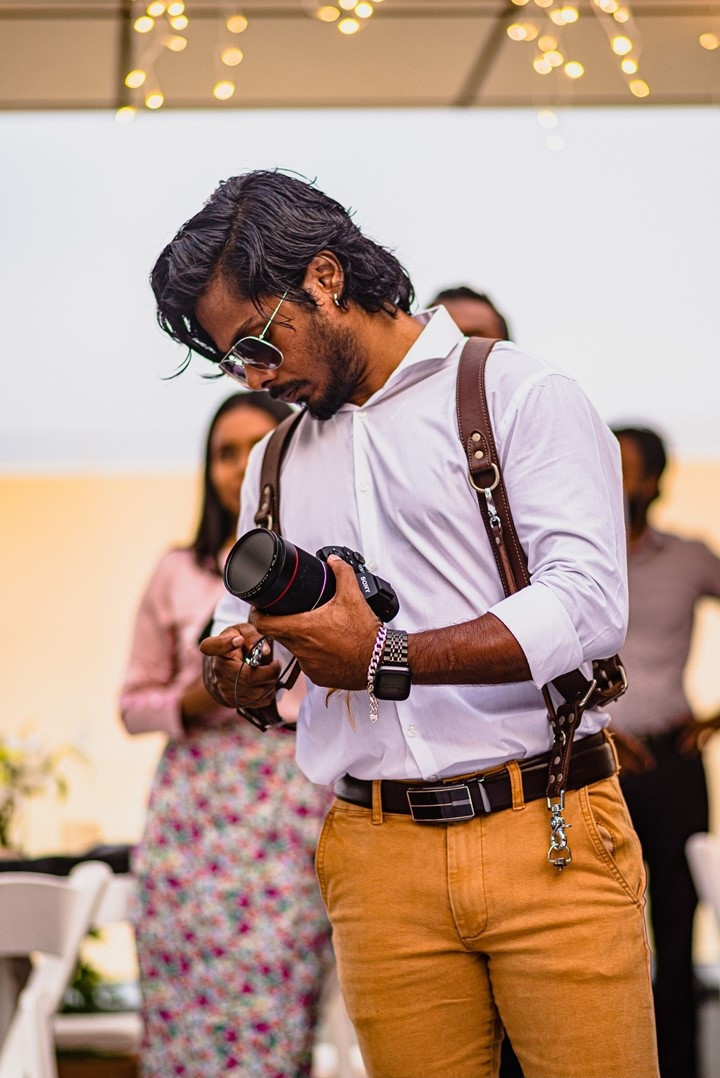 It is a fact that when foreigners come across local talent, they want to invest in training and developing the skills. Aman has been invited to join many such teams abroad but for now, the pandemic has slowed things down. If it were up to Aman, he would love for the many young Maldivian talents in local islands to be exposed to similar opportunities. Wanting to always stay one step ahead, Aman used to look up to highly-recognized international cinematographers to find inspiration for his work. He did not expect to come across local content creators that blew his mind.
"I am up for encouragement any time of the day. People produce better outcomes when they are motivated to do what they love." - Amantey
Many followers reach out to Aman showing support for his work on social media. In return he is more surprised to see their exceptional work, many of which are up to international standards. Aman generously guides anyone who asks for his comments on their work and is glad to see their growth over time. What disheartens him is that the barriers to such talents start from their own homes. Many complain about their parents restricting their passion, discouraging them and disregarding their will to make a career out of it. According to them, it is just a hobby. Aman calls this a 'toxic' mindset.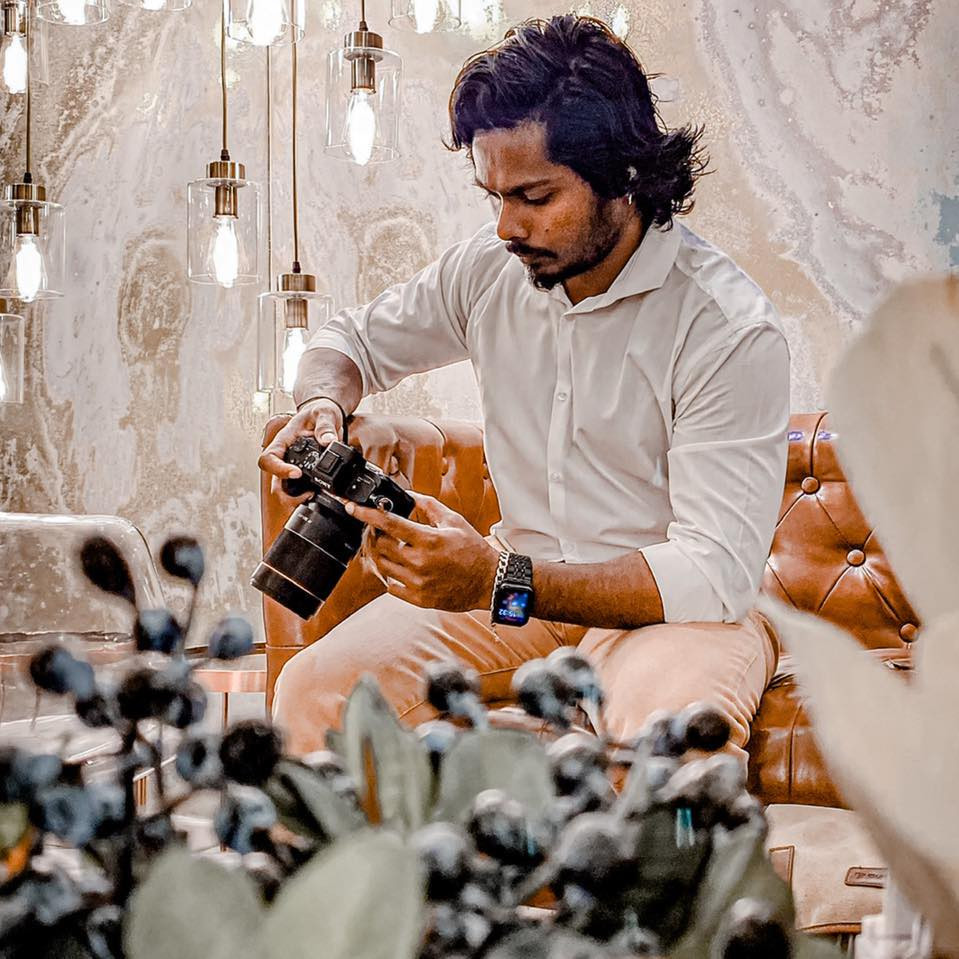 When Aman started photography, there were limited resources and opportunities. Children these days are more familiar with YouTube than we ourselves are. Aman strongly believes that in such an open world, letting anyone else's opinion become your reality is destructive. Aman too faced challenges and taunts in his journey but he focused more on proving to himself that if he wishes to succeed, he can. It is understandable that parents can be difficult to persuade given the generation gap but the worst thing a parent can do is try to define who their child is becoming. For all young talents out there, Aman says that if you believe in your dream, don't stop creating and sharing. Be inspired to grow and inspire others to be fearless too.
"Photography is not limited to resort shoots. They are limited to your imagination. So explore your options and make the best out of what you have." - Amantey
It is widely thought that high-paying gigs in the Maldivian photography industry is limited to resort shoots. However, this is more challenging than it sounds. Everyone wants to see a showcase of past work proving the talent. What could a young freelancer show? Should they shout out from the roof-tops in order to be heard?
Aman understands from his collaboration with a number of resorts in his career that bad experiences with a few locals make managements hesitate to move forward with freelancers again. On the other hand, more managements straight-up reject young local freelancers on the basis of them being 'inexperienced'. If things were to change, both parties need to be more welcoming of new challenges. Especially with tourism expanding into more regions across the Maldives, this could be a boom for budding photographers from local islands.
"I respect anyone who is disciplined. It is the number one quality of a successful person." - Amantey
Promising freelancers must have more than just the skill, according to Aman. One of his primary requirements is being disciplined. Aman is always the first person on the set, usually at least half an hour early. He pushes his team to do the same too because hey, you risk an opportunity when you are late, not early. Aman and his team challenge each other to push the bar higher with every new project they get. They are always on the look out for new trends, workshops, trainings, ways to improve and stay ahead of the competition.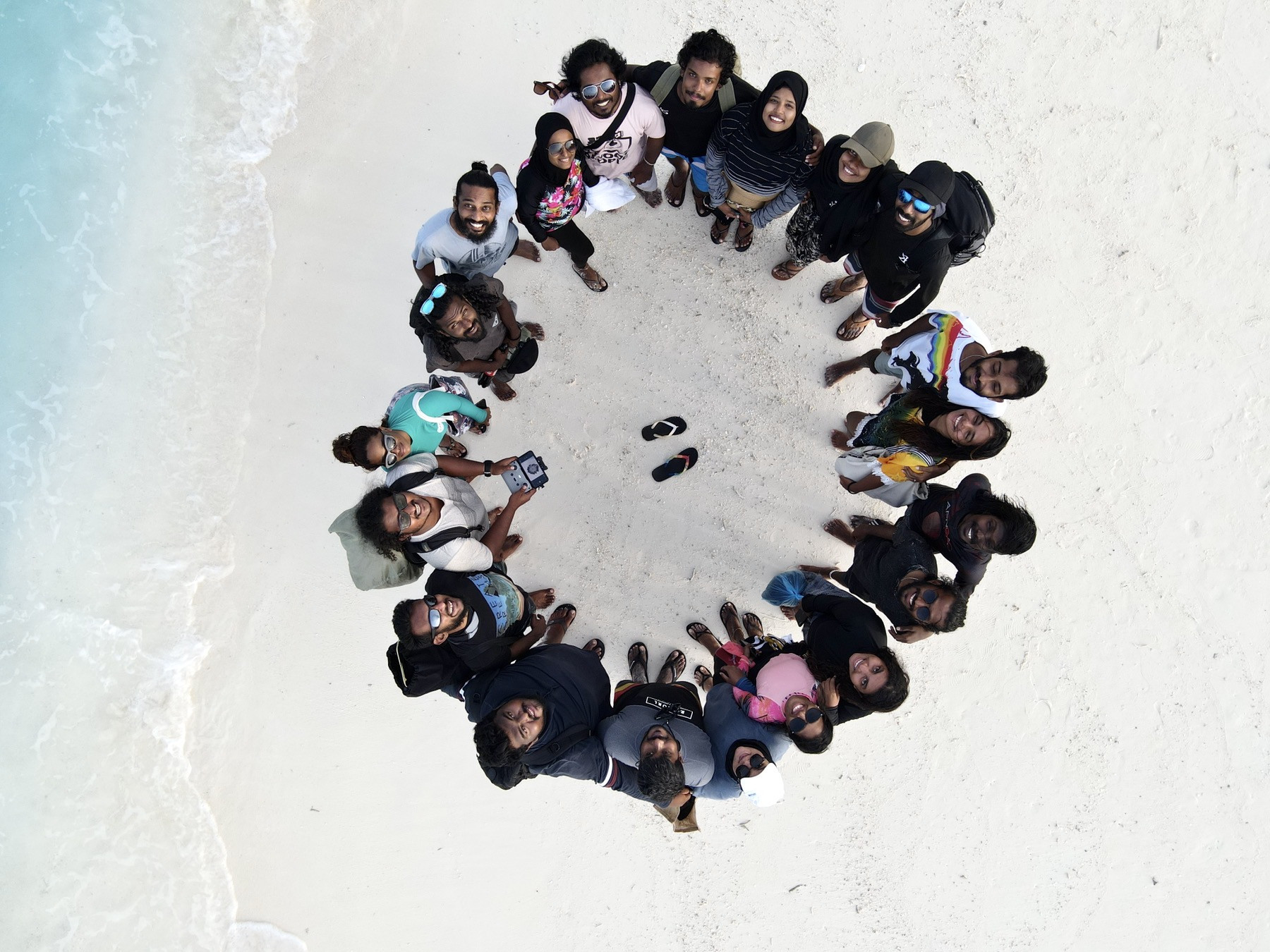 Wedding videos were boring when Aman challenged it but now, it has become a necessity. His utmost priority is maintaining the quality of his products which is the reason why he has limited himself to taking on 1 shoot per week. Aman trusts the work of his teammates and passes on the rest of the clients to them, just like he was entrusted to perform well by his mentors. Aman is always available when assistance is needed. He has more plans to set new trends in the near future which he is currently working on. You will have to stay tuned to find out what they are, but we can assure you that it will spark confidence in those who are looking do something different.
"Don't let someone else's opinion define you. Believe in your talent and work on it." - Amantey
Aman's journey is a contribution to everyone who has helped him in every step up the ladder. It starts with his first mother-in-law, who took him in as her own and encouraged him to establish a solid career out of his passion. Aman will forever be grateful for the support she has continually being giving him. His family of friends from the golden childhood days have also been cheerleaders for Aman. He grew up on the streets, maturing before his age with experiences. He doesn't regard himself as a 'family person' but to him, friends he made on the street are second most important, next to his mother.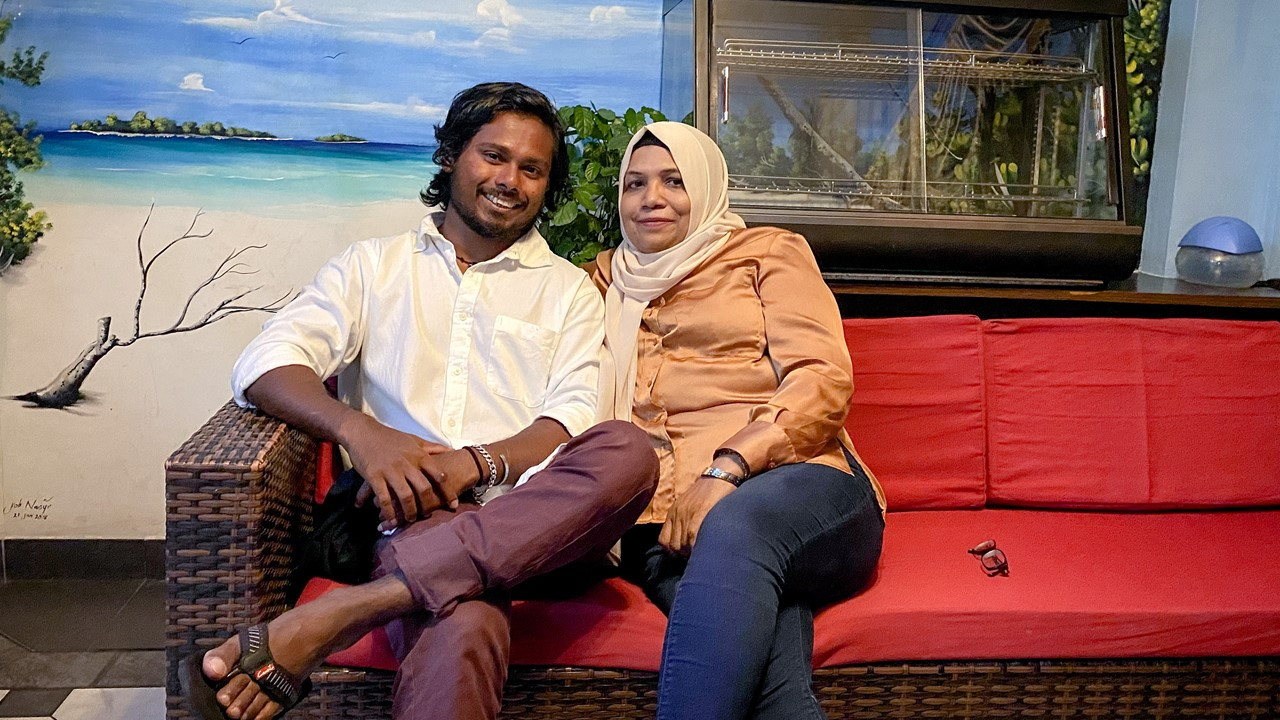 Loss is inevitable. Aman has lost relationships, friends, loved ones. He has had to face the unimaginable and fight out depression. If you are feeling low right now, Aman has been there too. It is a state of mind, a phase. It may be hard to believe but just a few changes in your lifestyle can be mountains of help. His glory was hard earned and so can you build back stronger. Aman is thankful for his pain and sufferings because if not for it, he would not be the same. Struggling is not a good enough reason to throw your life away.
"It may seem like I have everything together but that is because I fought through hell to get out of the hard times. If I can turn my life around, so can you!" - Amantey
People have called Aman crazy when he was in pursuit of his goals. He accepted it on a positive note because they did not have the same vision as he did, exactly why it was okay to just nod and wave in response. All new ideas are stupid and impossible until proven otherwise. Aman is proof that your success makes the noise for itself. It is a heightened level of satisfaction when you start earning from something you are passionate about. It is possible.
Aman's advice to passionate young talents out there is to just do it. Start small, be humble and learn. Aman is still learning too. There are plenty of opportunities but if you let a few challenges on the way demotivate you, then you need to rethink about how passionate you are about it. Maybe your parents are against it now but when they see you succeed, they will surely be appreciative of your efforts. It is just a matter of time.
Aman dreams, creates, shares and inspires. Your journey is just beginning. Like Aman would say, believe!